Tips for Helping Your Kids Get Through the Fall 2020 during COVID-19
Friday, August 21, 2020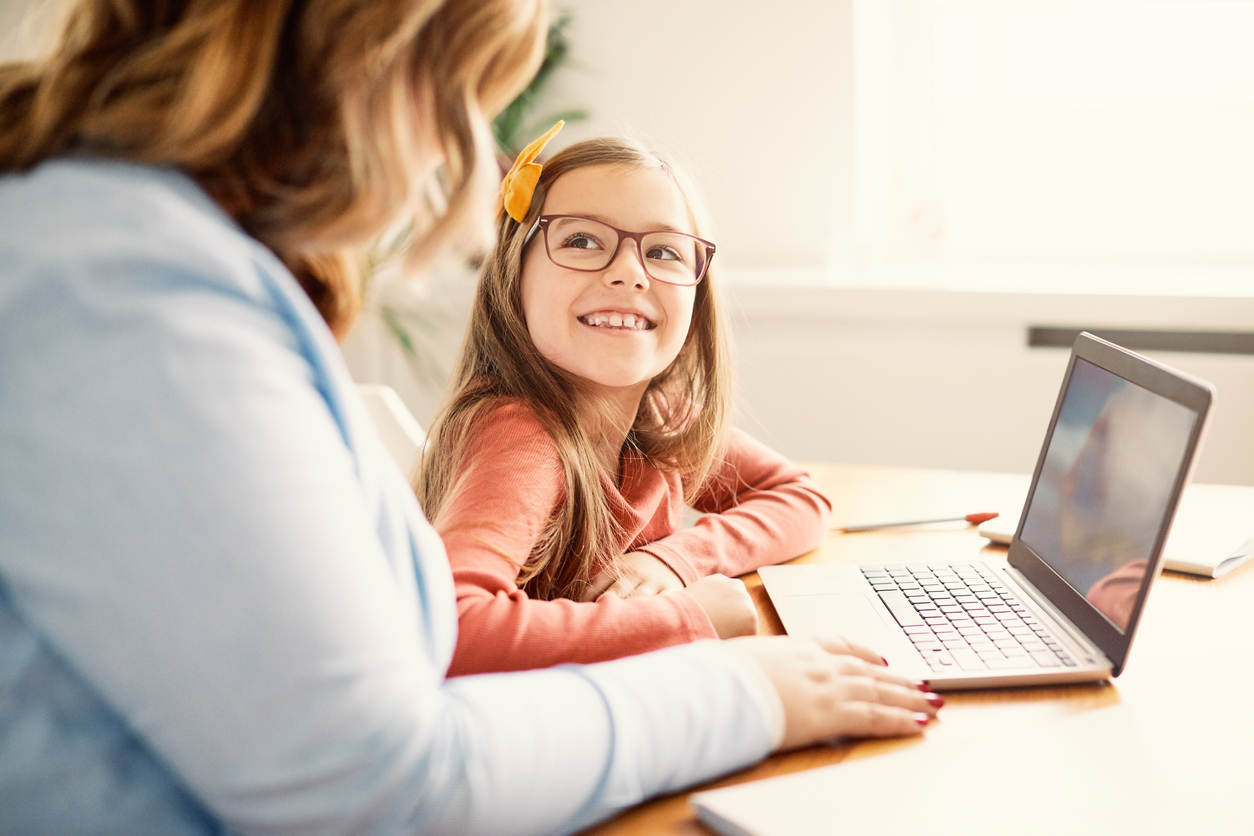 All of us are learning how to navigate a new world filled with quarantine, lack of social gatherings, and wearing masks everywhere we go. But, as we jump right into another school year with all these new warnings and rules, many of us parents and educators are nervous about getting through all of these changes.
The health experts at SouthCoast Health are here to let you know you will get through it. Though things may look differently with many students attending an online school year to start, the upcoming school year will have many wonderful things about it too.
To give you the guidance and encouragement you might need, we're giving tips for helping your kids get through the fall with COVID-19!
Work with Your Child's Teacher
Even if you're doing the school year online, your kids still have a teacher! This person is a wonderful resource and guidance figure for all the things your kids need to learn this year. Remember they are there for your kids and you. Ask them any questions you may have, and communicate frequently to understand your child's work load.
However, remember that your child's teacher is also in a difficult situation, if not even more challenging, than yours. They're used to doing things a certain way, and now they have to learn a totally new way of teaching others. Have patience with them as they also learn how to navigate this new type of school year and offer to help whenever you can.
Rely on Your Community of Parents
You're not alone in this. Remember that. And, if you're struggling to feel this way, a great idea to get yourself and your kids through this school year that is unlike any other is to reach for other parents doing the exact same thing.
Not only will your kids be able to connect with kids who are going through a similar process, you'll be able to lean on parents who might have new ideas to bounce off of. See what plans they're implementing with their kids and how it might be useful for your family. You can only lift each other up!
Structure, Structure, Structure
It can be tempting to let your kids do whatever they want when it comes to time management. After all, they don't have to wake up as early as they usually do to get ready for school, and they don't have to be sitting down at a physical location for eight hours straight. As long as they get all their work done and do it well, it doesn't matter, right? Wrong!
Keeping a schedule similar to what your children had during the school year is paramount when it comes to having just as productive and fun of a semester. Not only does this create a sense of normalcy for your children during a very uncertain time, but it also gives you and your kid an idea of what information you need to cover by what time.
When you're setting your schedule, remember to leave room for fun activities and relaxation on top of all the necessary school to-dos. This will ensure no one gets burnt out.
Set Goals
Motivation is key when it comes to getting your kids through this school year. For many of them, the satisfaction of a job well done is not enough to get through their science homework or all their math problems. Find ways to set internal goals in your house and then reward your kids for them! Do all your homework for the evening? Time for video games for a bit! Get a great grade on a major project? Pizza night for everyone!
Having fun, being creative, and encouraging your family is a phenomenal way to ensure everyone is still learning and getting done what they need to get done.
If you have any further questions about tips for helping your kids get through the fall with COVID-19, the experts at SouthCoast Health are here to help. Click here to schedule an appointment with us or give us a call at 912.691.3600.
---
Whether you are looking for a primary care doctor or a pediatrician, or another medical specialist, SouthCoast Health has you covered with its wide range of world-class healthcare services, available throughout the Coastal Empire and Lowcountry. Founded in 1996, SouthCoast Health has 120 physicians and medical professionals in 17 locations in Savannah, Richmond Hill, Pooler, Rincon, Baxley, Bluffton, Hilton Head, Hinesville, and Statesboro. SouthCoast Health offers comprehensive medical services including: Family Medicine, Internal Medicine, Pediatrics, Allergy and Immunology, Cardiology, Endocrinology, Eye Care, Imaging, Infectious Diseases, Nephrology, Neurology, Physical Therapy, Podiatry, Sleep Medicine, Surgery, Clinical Trial Research Studies, Diabetic Self-Management Training Sessions, Dietetic Counseling, High Risk Breast Cancer Clinic, Laboratory Services, Massage Therapy, Optical Shop, Pharmacy, and Urgent Care.