How to Help Your Child's Eyesight Development
Tuesday, September 1, 2020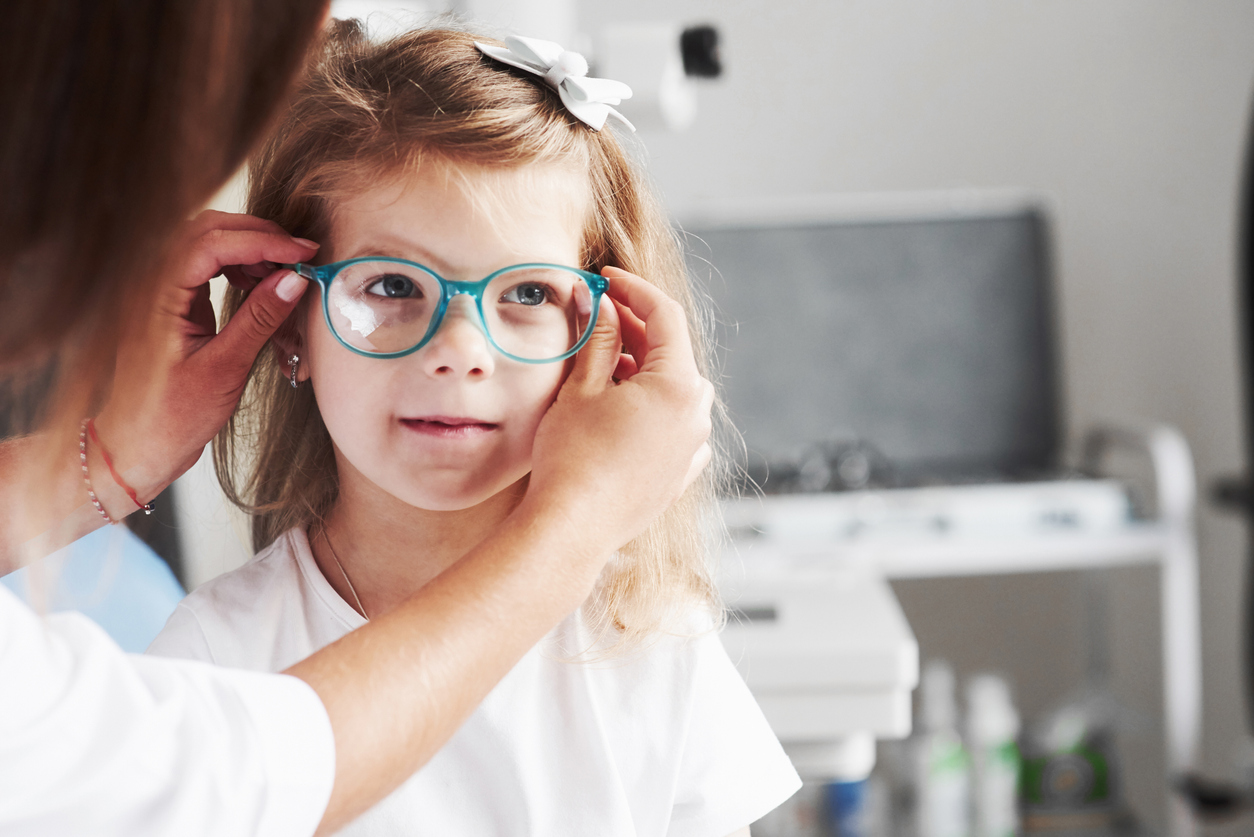 When you're a parent, you want to do everything possible to help your child develop properly. After all, you want to see your kid succeed in life, and the best way to give them the greatest life possible lies in the first couple of years. So, you read parenting books, you do the research online, and you hope you make the right decisions.
The experts at SouthCoast Health also want to see you and your kids thrive, so we're here to help in all ways possible. We've compiled a list below for how to help your child's eyesight development to make one piece of the puzzle fit perfectly.
Follow These Tips for Great Eye Development
Look Out for Tell-Tale Signs of Issues: Though your ophthalmologist will be the best at discovering any issues, there are some symptoms that it will be helpful for you to keep an eye out for. Examples include haziness or clouding in the pupil, as well crossed or turned out eyes. These are signs a more serious issue is developing.
Proper Nutrition is Key: Diet is extremely important to your child's growth, especially when it comes to their eyes. Make sure to pack their daily meals with lots of lutein, omega-3 fatty acids, vitamin C, vitamin E, and zinc. These nutrients are easily found in fruits, vegetables, nuts, and fish.
Provide Toys that Help with Eyesight: There are so many great examples of educational toys out there that help with eyesight, such as rattles and baby books. Make sure to grab some as your child is developing their eyes. In addition, make sure to not buy toys that have sharp edges, especially if your child is younger. The last thing you want is your child's vision potentially damaged.
Regular Eye Visits: One of the most important elements of protecting your child's eyesight is to take them to regular visits with their pediatrician and eye doctor. Plan for yearly exams so that a professional can ensure everything is correct with their eye development. Only their expert eye will be able to spot problems before they appear.
If you have any further questions about tips on how to help your child's eyesight development, the experts at SouthCoast Health are here to help. Click here to schedule an appointment with us or give us a call at 912.691.3600.
---
Whether you are looking for a primary care doctor or a pediatrician, or another medical specialist, SouthCoast Health has you covered with its wide range of world-class healthcare services, available throughout the Coastal Empire and Lowcountry. SouthCoast Health has 120 physicians and medical professionals in 18 locations in Savannah, Richmond Hill, Pooler, Rincon, Baxley, Bluffton, Hilton Head, and Hinesville. SouthCoast Health offers comprehensive medical services including: Family Medicine, Internal Medicine, Pediatrics, Allergy and Immunity, Cardiology, Endocrinology, Eye Care, Imaging, Infectious Diseases, Nephrology, Neurology, Physical Therapy, Podiatry, Sleep Medicine, Surgery, Clinical Trial Research Studies, Diabetic Self-Management Training Sessions, Dietetic Counseling, High Risk Breast Cancer Clinic, Laboratory Services, Massage Therapy, Optical Shop, Pharmacy, and Urgent Care.