How to Check Yourself for Breast Cancer
Monday, November 2, 2020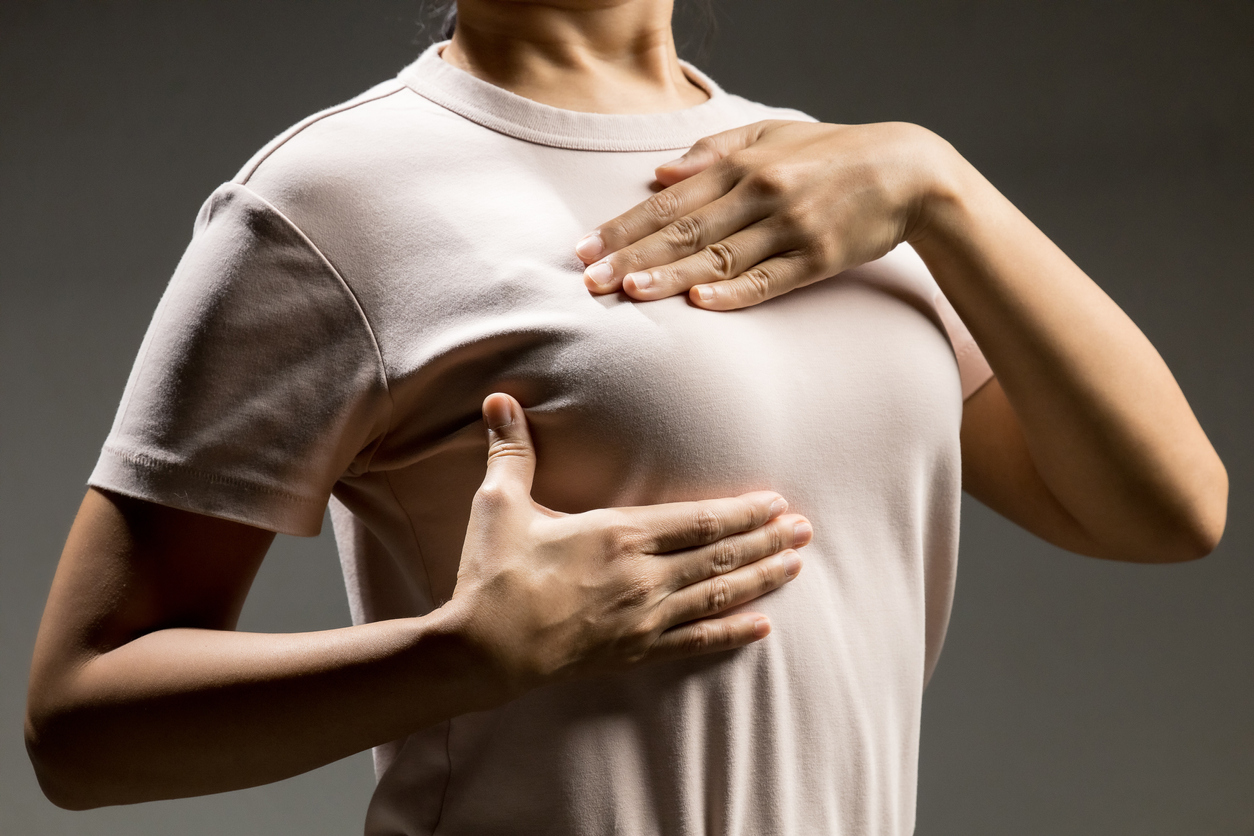 When it comes to breast cancer, it's vital to stay on top of your health and breast examinations so that, if you do end up developing this disease, you catch it while treatments are as effective as possible. That's why many experts recommend receiving an annual mammogram. However, in addition, you should be doing monthly self-examinations.
When you think about how forty percent of diagnosed breast cancers are found by women who feel a lump during self-examinations, it's essential to learn the proper way to do it. That's why we're breaking down how to check yourself for breast cancer below!
Pick your location
Self-breast exams are best done in one of three locations: in the shower, while lying down, or in front of a mirror. Either option will give you the most accurate results and will be the easiest to perform. In the shower or lying down are best for examining for lumps, and looking in the mirror is best for checking for any irregularities or changes in skin and puckering.
Use the Right Amount of Pressure
You don't want to press so lightly that you don't notice anything, nor do you want to press down too firmly that you end up hurting yourself. That's why it's best to use medium pressure so that you can explore properly without damaging anything.
Go Over the Right Area
While using medium pressure, take three fingers and press down starting at the base of your armpit and moving across the entire surface of your breast. Do tiny circles as you press so you feel around inside the tissue, checking from any tiny lumps that shouldn't be there.
Look out for Hardened Knots
Your breast is organically made out of lumps: that's just the way the tissue is! So don't panic if you feel small and soft round materials as you're doing your self-examination. Instead, check out for hard lumps that feel something like a nut or almond.
It's our hope to continue advancing care and conversation about breast cancer by offering the most advanced detection and treatment options in the Lowcountry and Coastal Empire region. Our doors are always open to any woman facing breast cancer, and we are always open to discuss all methods of prevention, including how to check yourself for breast cancer. Learn more about how you can experience the future of Advanced Breast Care, today.
---
Whether you are looking for a primary care doctor or a pediatrician, or another medical specialist, SouthCoast Health has you covered with its wide range of world-class healthcare services, available throughout the Coastal Empire and Lowcountry. SouthCoast Health has 120 physicians and medical professionals in 18 locations in Savannah, Richmond Hill, Pooler, Rincon, Baxley, Hilton Head, Hinesville, and Statesboro. SouthCoast Health offers comprehensive medical services including: Family Medicine, Internal Medicine, Pediatrics, Allergy and Immunology, Cardiology, Endocrinology, Eye Care, Imaging, Infectious Diseases, Nephrology, Neurology, Physical Therapy, Podiatry, Sleep Medicine, Surgery, Clinical Trial Research Studies, Diabetic Self-Management Training Sessions, Dietetic Counseling, Laboratory Services, Massage Therapy, Optical Shop, Pharmacy, and Urgent Care.