How To Stay Fit – And Safe – In The Era of COVID-19
Wednesday, November 18, 2020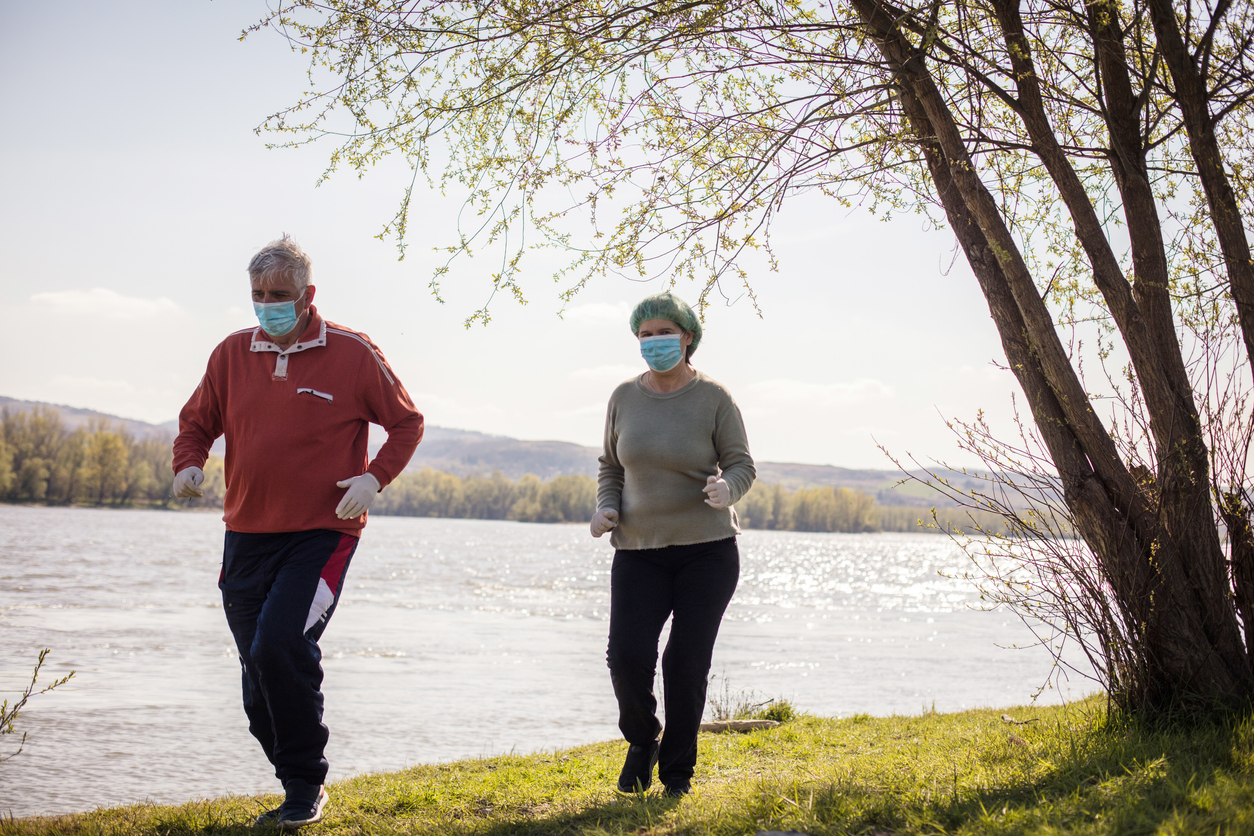 Personal exercise routines are yet one more aspect of people's lives that have been affected by the pandemic. But they are no less important. Thus, it's important to understand how to continue exercising, while making safe lifestyle choices.
Returning to the Gym? Follow These Safety Tips
While many gyms have reopened, caution is still needed to be sure you are taking steps to avoid COVID-19. Gyms have been identified as having higher risk, due to indoor crowds, shared equipment, and sweating.
So, if you choose to go to the gym, follow these steps:
Stay six feet away from all other people working out.

Clean up equipment before and after touching it.

Try to go at times when less people are there and right after a cleaning. Contact your gym to see what those time slots are.

Keep your mask on, even if you're running.

Wash your hands thoroughly before and after.
Above all, if you're at risk or feel sick, avoid the gym. There are other things you can do that are just as effective.
Sign Up for Online Classes
There is an incredible amount of online resources available for every type of workout for every type of person. Due to COVID-19, many fitness programs saw a need to create online resources so we can work out from home. Lucky for us, they jumped right into making it possible.
Want to try yoga? Head to YouTube for countless options on guided practices. Want to get into dancing? So many online services offer workouts just for you, such as Shine Dance or Chloe Ting. All you have to do is a bit of research, and your workout regimen will build itself.
Make a Schedule and Stick to It
The most important element of working out (and also the easiest to overlook) is making a schedule and not allowing yourself to stray from it. Dedicating a certain amount of time during your schedule for only working out, whether that's an hour during lunchtime or an hour after dinner, is essential in keeping yourself committed. If you let yourself workout whenever you want or whenever you have time, you're more likely to skip days and not see the results you want.
Invest in Equipment
Because many of us are choosing to limit our time in public settings whenever possible, it's not a bad idea to invest in gym equipment for your home. There are so many options out there, available for every type of workout and every type of budget.
For example, you don't have to go all out and buy every type of weight there is. Instead, you can purchase adjustable weights that allow you to add resistance as you grow stronger. Or, if you do have resources available for this, consider purchasing a MIRROR system, which is a mirror installed in your home that comes with catered workouts and trainers to assist.
Lean on Virtual Friends
When working out with a friend, you're more likely to push yourself harder and have more fun too! Ask around in your friend group to see if anyone is interested in working out with you and is also available at your designated times. You won't be disappointed in the extra encouragement and laughs! Plus, they can keep you on track if you're feeling like skipping a workout.
If you have any further questions about tips on how to stay fit during quarantine, the experts at SouthCoast Health are here to help. Click here to schedule an appointment with us or give us a call at 912.691.3600.
---
Whether you are looking for a primary care doctor or a pediatrician, or another medical specialist, SouthCoast Health has you covered with its wide range of world-class healthcare services, available throughout the Coastal Empire and Lowcountry. SouthCoast Health has 120 physicians and medical professionals in 18 locations in Savannah, Richmond Hill, Pooler, Rincon, Baxley, Bluffton, Hilton Head, and Hinesville. SouthCoast Health offers comprehensive medical services including: Family Medicine, Internal Medicine, Pediatrics, Allergy and Immunity, Cardiology, Endocrinology, Eye Care, Imaging, Infectious Diseases, Nephrology, Neurology, Physical Therapy, Podiatry, Sleep Medicine, Surgery, Clinical Trial Research Studies, Diabetic Self-Management Training Sessions, Dietetic Counseling, High Risk Breast Cancer Clinic, Laboratory Services, Massage Therapy, Optical Shop, Pharmacy, and Urgent Care.