Patient Success Story: Melissa Hodges
Friday, June 3, 2016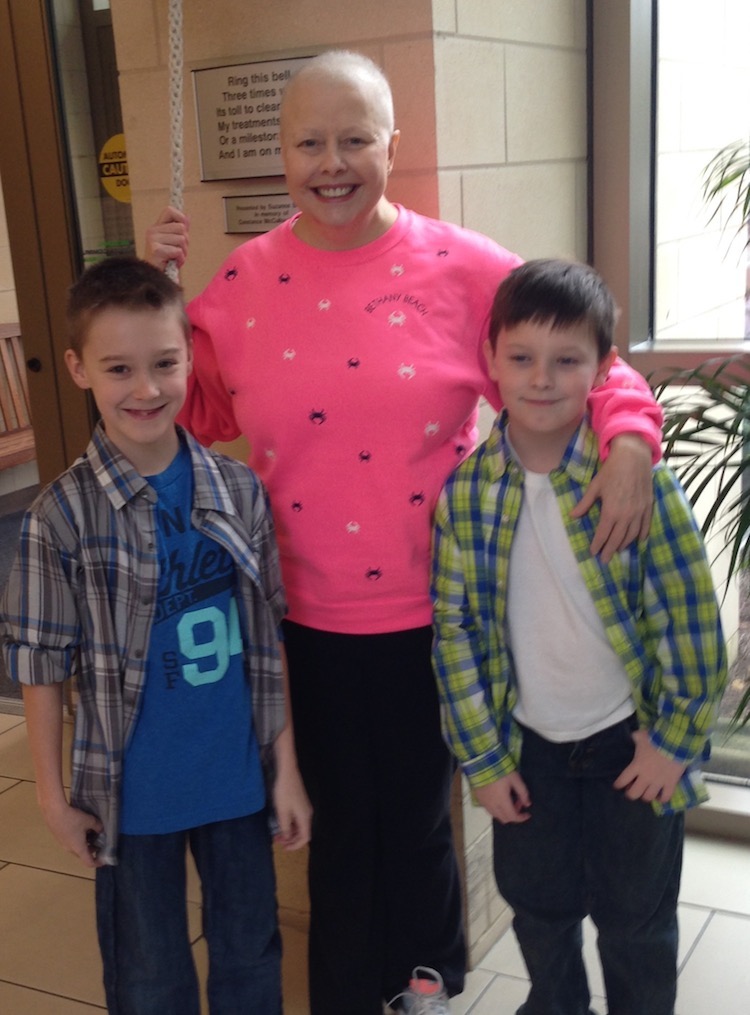 Melissa Hodges was just like any other Savannah woman. Working as a pharmaceutical rep and in the medical field, she knew the importance of preventive health care and had gotten her yearly exams religiously. Without a family history of cancer, Melissa thought she was in the clear. Until one day, at the age of 50, she was diagnosed with breast cancer.
Here is Melissa's story.
All of my 3D mammograms have been done at SouthCoast Health with the utmost professionalism. The 3D mammogram really saved my life; I think it makes a huge difference. It's the latest cutting edge technology and should be a standard for all mammograms in my opinion – especially for early detection. In my case, the cancer wasn't detected though a breast exam, but only through the 3D mammogram.
After I was diagnosed with breast cancer, my experience at SouthCoast Health was exceptional.
I researched different surgeons for my double lumpectomy and Dr. Stephen Yeager at SouthCoast Health came highly recommended. I liked not only his experience, but also the level of confidence and assurance he gave me. Savannah is so fortunate to have someone with his talent and training. To this day, I see him every six months; he's top notch!
Following my surgery, I did chemo for one year and underwent 20 radiation treatments. The first three months were the hardest because I was hormone estrogen receptor positive (HER-2 Positive). The drug Herceptin, used to treat HER-2 Positive, really saved my life.
I actually still worked throughout my chemo and radiation. It was great; I had full support from the company I work for and they completely understood. However, my lowest point occurred in the first couple of weeks during my chemo that began right before Thanksgiving. I didn't even get to spend Thanksgiving with my family because my white blood cell count was so low. At Christmas, I had to sit across from my family with a mask on.
My first chemotherapy session sent me into the hospital with a 102-degree fever and an extremely low white blood cell count. After that, I finally took it slow until I could rebuild my strength. But, you get through it. I just told myself there was a reason this is happening to me and I could use it to help others.
I am now two years out from my first diagnosis. My prognosis is at 97 percent of no recurrence because Dr. Yeager helped me realize doing chemo and radiation together would be worth it. I have the great folks at SouthCoast Health, my husband, family and faith to be thankful for. In my worst moments, I turned to my faith. If anyone asked me if they could do something to help, my response was always, "Just say a prayer."
* Melissa shared her story with us in 2016. While we were happy to assist her in her breast cancer journey then, the above information may not currently reflect the patient's updated status.
---
Whether you are looking for a primary care doctor or a pediatrician, or another medical specialist, SouthCoast Health has you covered with its wide range of world-class healthcare services, available throughout the Coastal Empire and Lowcountry. Founded in 1996, SouthCoast Health has 120 physicians and medical professionals in 17 locations in Savannah, Richmond Hill, Pooler, Rincon, Baxley, Hilton Head, Hinesville, and Statesboro. SouthCoast Health offers comprehensive medical services including: Family Medicine, Internal Medicine, Pediatrics, Allergy and Asthma, Cardiology, Endocrinology, Eye Care, Imaging, Infectious Diseases, Nephrology, Neurology, Physical Therapy, Podiatry, Sleep Medicine, Surgery, Clinical Trial Research Studies, Diabetic Self-Management Training Sessions, Dietetic Counseling, Laboratory Services, Massage Therapy, Optical Shop, Pharmacy, and Urgent Care.