Watch Out For Diet Fads in the World of Social Media
Thursday, December 17, 2020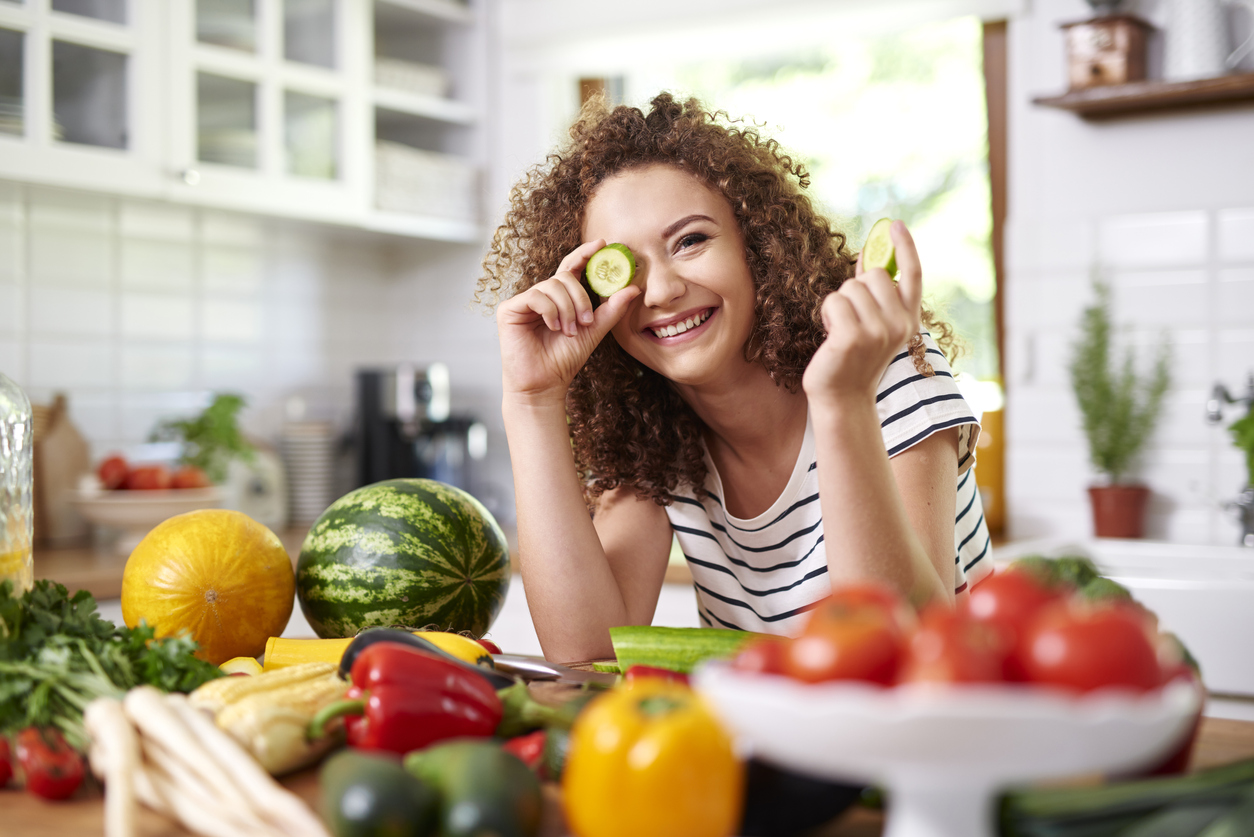 As the new year rolls around, it's time to think about resolutions and how to stick to them. At the top of many people's list is eating better. Unfortunately, that also means a popular resolution is, "stick to xyz diet."
"It's always a great idea to watch what you eat in the way of ensuring you stack your plate full with lean proteins, fruits, veggies, and whole grains," SouthCoast Health Dietetic Counselor Rebekah M. Laurance stated. "However, it's not a great to limit what you eat and torture yourself when it comes to your diet. But that can be confusing to understand when celebrities or influences swear certain diets are the only way to get the body you've always dreamed of."
Our experts are explaining how to watch out for diet fads in the world of social media.
Promising Too Much
A major component of fad diets includes promising amazing results quickly. A great example is a diet claiming you'll lose 10 pounds in two weeks. That kind of weight loss can be dangerous. Experts recommend losing no more than two pounds a week.
If a diet sounds too good to be true, it most likely is. Stay away from it.
Limiting Yourself
Fad diets require not eating certain types of food. For example, a keto diet requires you stop eating carbohydrates and instead eat lots of cheese and fats. The diet world has painted all carbs as bad, which is not true. Some carbs, such as brown rice, are great for you.
Don't reach for diets that require you to not eat certain foods, especially if you love them. While it's good to eat things like sweets and chips in moderation, taking them out entirely does not help manage cravings and will likely lead to you breaking your diet.
Starving Your Body Will Change How It Digests
Your body works perfectly when you're eating healthily and like you're supposed to. Trying to change the way it works might lead to serious health consequences.
There are several negative effects of chronic undereating. Red blood cell production and your brain are fueled almost exclusively by glucose, which comes from carbohydrates. Your body can break down carbohydrates stored in the liver and muscles, but if these stores are not replenished, your body has to start breaking down muscles to turn into glucose. Muscles are more metabolically active so if these are broken down during starvation, your metabolism will slow down. If your metabolism slows down, your body can start to preserve fat, which is not desirable. Your digestive track can also undergo changes with chronic undereating, which can impact your long-term health.
Not Meant for Long-Term
Most diets are not designed to last long term, and that makes it extremely easy to gain back all the weight you lose quickly as soon as you stop.
That's why many experts recommend focusing eating patterns to what works long term. You want to make sure that you eat lots of lean proteins, healthy fruits and veggies, and also whole grains. Change your diet if you're instead eating lots of unhealthy fats, bad carbs, and not enough greens.
Instead of changing your eating patterns for a few months only, make changes now that will last you a life-time and make yourself feel healthier and happier.
If you have any further questions about how to watch out for diet fads in the world of social media, SouthCoast Health would be happy to help you. Click here to schedule an appointment with us or give us a call at 912.691.3600.
---
Whether you are looking for a primary care doctor or a pediatrician, or another medical specialist, SouthCoast Health has you covered with its wide range of world-class healthcare services, available throughout the Coastal Empire and Lowcountry. SouthCoast Health has 120 physicians and medical professionals in 18 locations in Savannah, Richmond Hill, Pooler, Rincon, Baxley, Hilton Head, Hinesville, and Statesboro. SouthCoast Health offers comprehensive medical services including: Family Medicine, Internal Medicine, Pediatrics, Allergy and Asthma, Cardiology, Endocrinology, Eye Care, Imaging, Infectious Diseases, Nephrology, Neurology, Physical Therapy, Podiatry, Sleep Medicine, Surgery, Clinical Trial Research Studies, Diabetic Self-Management Training Sessions, Dietetic Counseling, Laboratory Services, Massage Therapy, Optical Shop, Pharmacy, and Urgent Care.