Fun Indoor Activities To Do with Your Family During the Winter Months
Friday, January 29, 2021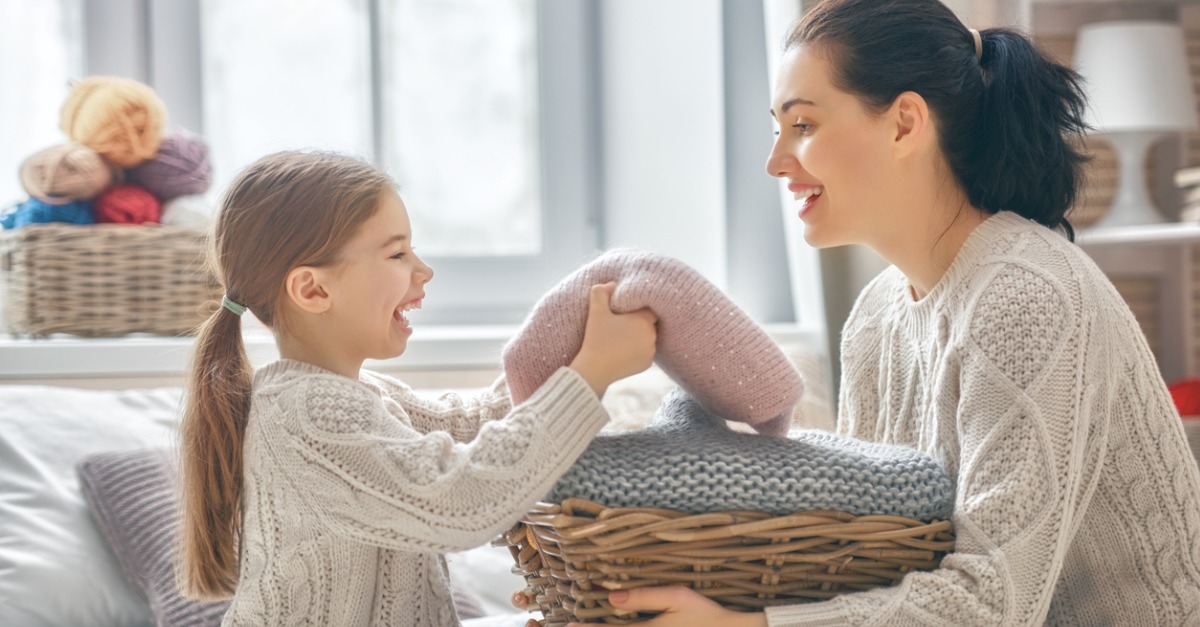 The winter is tough for most families with young kids. Your little ones can't go outside as much with the cold temperatures and rough weather. That can lead to boredom and lack of physical exercise, especially during the pandemic when the kids are used to being inside all the time. That's why we're here to help--to give you the inspiration you need to get your family through this season.
We've compiled a list of fun indoor activities to do with your family during the winter months.
Build a Cardboard House
Chances are you have cardboard boxes laying around your house or some that might soon be arriving. Put them to good use!
Build an indoor fort complete with separate rooms, secret entrances, and fun designs. Involve your children with the creation of this fort. Let your creativity sore when it comes to the architecture and the design.
Lean on Learning Activities
Learning can be fun, especially when you use online resources. Games, exercises, and videos filled with educational content are right at your fingertips thanks to the internet. Use these during moments of boredom, when it's extremely cold outside, or when your kids need something to engage their brain.
Take Your Kids On a Indoor Scavenger Hunt
A scavenger hunt is a great way to engage your children's problem solving skills and also their physical ability. Think up clues to get your kids running around the house to puzzle through obscure clues and where to go next. Even better, think of a great prize for the end! Maybe an extra snack or watching their favorite movie.
If you have enough time and energy to create the indoor scavenger hunt yourself, then that's great! If not, don't feel bad. There's lots of indoor scavenger hunt resources you can lean on to help build a great experience for everyone involved.
Plan Regular Crafts
There's a plethora of indoor crafts you can create with your kids to keep both of you entertained and busy. A simple Google search will pull up thousands of options that are easy to follow and do yourself.
Get creative with it! Whether you decide to create fake snow or build marshmallow structures, feel free to add more ingredients or add customization to your craft that you know will make your children happy.
Would you like to get connected with a SouthCoast Health physician? Click here to schedule an appointment with us or give us a call at 912.691.3600.
---
Whether you are looking for a primary care doctor or a pediatrician, or another medical specialist, SouthCoast Health has you covered with its wide range of world-class healthcare services, available throughout the Coastal Empire and Lowcountry. Founded in 1996, SouthCoast Health has 120 physicians and medical professionals in 17 locations in Savannah, Richmond Hill, Pooler, Rincon, Baxley, Hilton Head, Hinesville, and Statesboro. SouthCoast Health offers comprehensive medical services including: Family Medicine, Internal Medicine, Pediatrics, Allergy and Asthma, Cardiology, Endocrinology, Eye Care, Imaging, Infectious Diseases, Nephrology, Neurology, Physical Therapy, Podiatry, Sleep Medicine, Surgery, Clinical Trial Research Studies, Diabetic Self-Management Training Sessions, Dietetic Counseling, Laboratory Services, Massage Therapy, Optical Shop, Pharmacy, and Urgent Care.