What Are the Signs of a Kidney Problem?
Monday, March 15, 2021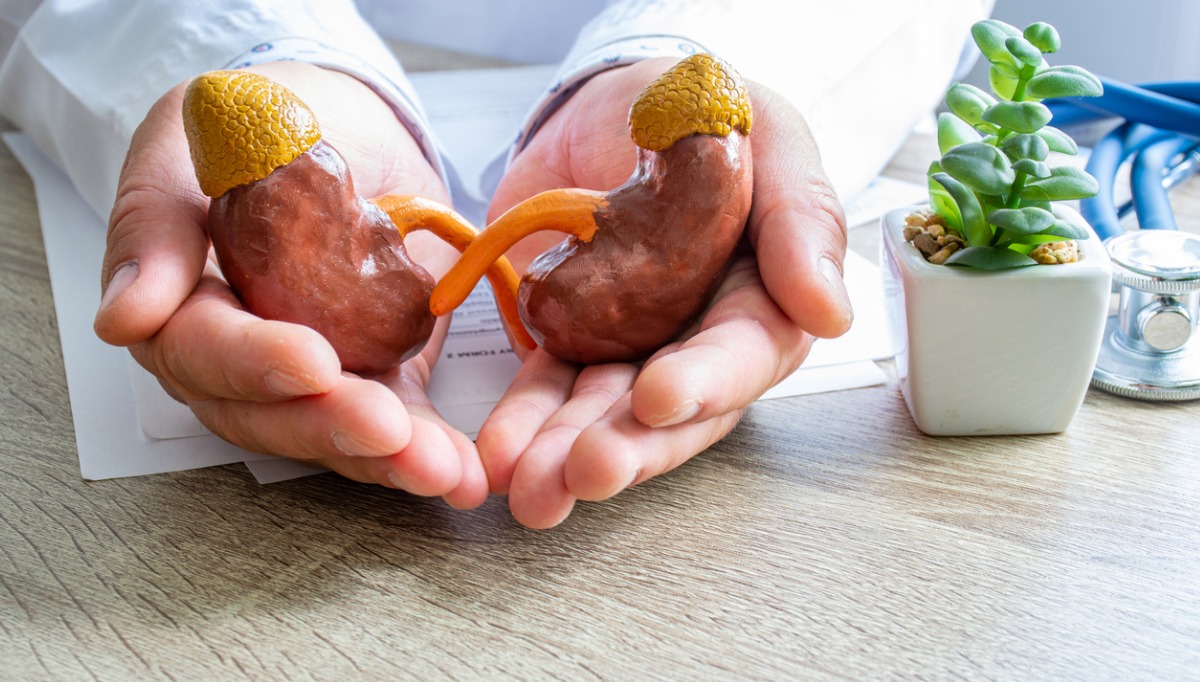 Your kidneys play an important role in your overall health. These remarkable organs cleanse your blood, processing toxins and discard them into the urine to get rid of excess water the body does not need. When they stop functioning properly, toxins and excess fluids can accumulate in your body.
While the signs of of kidney issues eventually make themselves well-known, only an estimated 10% of people with kidney disease know they have it.
"The signs of kidney problems mimic symptoms of other conditions," says SouthCoast Health Nephrologist, Dr. Nizar Eskandar. "This often prevents patients from getting help for their kidney issues early on, when treatment is most likely to be effective."
During National Kidney Month, SouthCoast Health urges you to seek medical attention at the first signs of any kidney problems. Here are some common symptoms to watch out for.
Changes in Your Urine
Since the kidneys filter waste and discard them it into the urine, one of the most obvious signs of compromised kidney function is a change in your urine. You might feel the urge to urinate more frequently or notice that your urine is foamier than usual. Blood in your urine can also indicate kidney stones or an infection. This symptom occurs when the kidneys' filtering system becomes damaged, allowing blood and or protein to seep into the urine.
Itchy Skin
Mineral imbalances — a common side effect of kidney disease — can cause dry, itchy skin. You may experience a pronounced rash or simply feel itchy. As kidney disease progresses, this feeling can intensify as urea exits your body through the sweat glands.
Metallic Taste
The buildup of waste in the blood can cause a foul or metallic taste in your mouth. You may also notice persistent bad breath. Many people with kidney issues also experience appetite changes and food aversions which lead to weight loss.
Puffiness
When the kidneys can't process sodium and fluid properly, fluids accumulate in the body. As a result, you may notice swelling in your ankles, feet, and hands. Additionally, as protein builds up in the urine, it can cause the face to become puffy. Swelling in the extremities could also be an indication of heart disease, so this symptom always warrants prompt medical attention.
Muscle Cramps
Cramps in your legs and other areas of your body can be a sign of poor kidney function. The kidneys' inability to efficiently filter toxins can cause imbalances in sodium, potassium, calcium, and other electrolytes. This in turn interrupts muscle and nerve function.
Fatigue
Tiredness and low energy levels can be caused by a host of different conditions. In the case of kidney problems, the buildup of toxins in the bloodstream can make you feel weak and exhausted. It can also lead to anemia, or the depletion of red blood cells, which prevents your organs from getting adequate oxygen and causes fatigue. If your tiredness can't be attributed to life changes and is coupled with any of the symptoms above, be sure to see a doctor.
Difficulty Sleeping
Kidney issues can start a vicious cycle: despite increased exhaustion, you may have difficulty sleeping. Chronic kidney disease has been linked to sleep-related issues such as restless leg syndrome and obstructive sleep apnea. Factors such as iron deficiency and blood pressure changes — both of which are symptoms of possible kidney disorders — may play a role in these sleep issues.
High Blood Pressure
Elevated blood pressure (Hypertension) is mostly genetic disorder but it could be caused by certain conditions in the kidneys. Also, poorly controlled blood pressure could lead to chronic and permanent damage to the kidneys. All individuals with hypertension should have their kidney functions and urine checked. Please don't hesitate to ask your doctor to be attentive to it.
If you have any concerns about the health of your kidneys — whether during National Kidney Month or throughout the year — SouthCoast Health's nephrology department and our entire team are here for you. Click here to schedule an appointment with us or give us a call at 912.691.3600.
---
Whether you are looking for a primary care doctor or a pediatrician, or another medical specialist, SouthCoast Health has you covered with its wide range of world-class healthcare services, available throughout the Coastal Empire and Lowcountry. SouthCoast Health has 120 physicians and medical professionals in 18 locations in Savannah, Richmond Hill, Pooler, Rincon, Baxley, Hilton Head, Hinesville, and Statesboro. SouthCoast Health offers comprehensive medical services including: Family Medicine, Internal Medicine, Pediatrics, Allergy and Asthma, Cardiology, Endocrinology, Eye Care, Imaging, Infectious Diseases, Nephrology, Neurology, Physical Therapy, Podiatry, Sleep Medicine, Surgery, Clinical Trial Research Studies, Diabetic Self-Management Training Sessions, Dietetic Counseling, Laboratory Services, Massage Therapy, Optical Shop, Pharmacy, and Urgent Care.