The Benefits of Pap Smears
Monday, May 17, 2021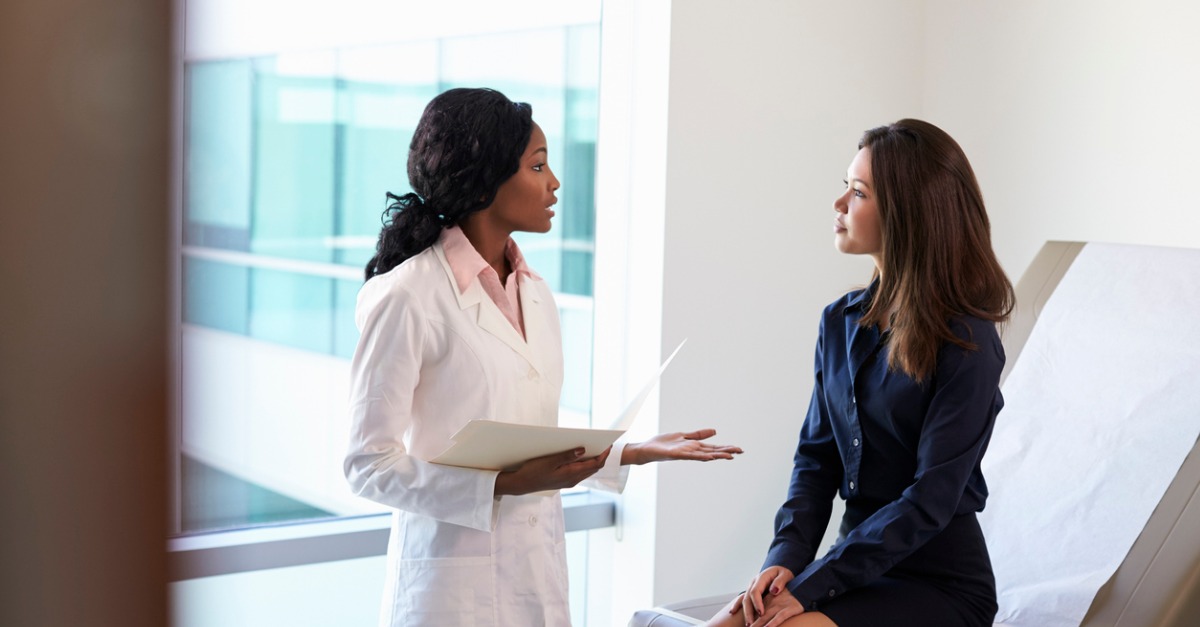 Over the last several years, guidelines around the tests which can help detect early signs of cervical cancer — HPV and Pap screenings — have gone through some changes. So how do women know whether, or how frequently, they should get one?
The experts at SouthCoast Health are here to help break down Pap screenings, and highlight the benefits.
What is a Pap Smear?
A Pap (Papanicolaou) smear — or test — is a short, outpatient procedure that tests for the presence of cervical cancer cells.
During the process, your health specialist first places a speculum inside your vagina, keeping it open so the cervix can be clearly viewed. Next, using tools, a sample of cells and mucus is obtained from the outer edge of the cervix as well as the inner cervix. While there may be some very brief discomfort, the procedure is over quickly.
Collected samples are sent to a lab for careful viewing and testing. Your provider will receive results as negative (normal) or positive (abnormal), and will notify you for any required follow-up.
When To Test, and Why
Guidelines and indications for Pap smears come from: USPSTF, ASCCP, and ACS.
According to the CDC, long-lasting infection with certain types of human papillomavirus (HPV) is the main cause of cervical cancer, and a Pap test is the method for identifying the presence of these cancerous or precancerous cells.
In short, age differentiates which type of Pap test is indicated. Women over the age of 21 it is recommended to have a Pap smear as part of their preventative medicine screening for cervical cancer. Pap tests can be every 3 years. After the age of 30 some type of combined tests called "cotests" (combined HPV and Pap tests) can be every five years.
The CDC further explains that cervical cancer may not initially cause any symptoms, so early detection is key. They assert that regular testing can be one of the best means for prevention.
"Caught early, cervical cancer remains highly treatable. Patients can still anticipate a good quality of life after diagnosis and remission," assures SouthCoast Health Family Medicine physician, Dr. Rebecca Sellers.
When to Test More Frequently
There are a few other risk factors that may lead your doctor to recommend more-frequent Pap tests, despite the guidelines and regardless of your age. The Mayo Clinic outlines these factors as:
A previous diagnosis of cervical cancer or a Pap smear that showed precancerous cells
HIV infection
A weakened immune system because of an organ transplant, having undergone chemotherapy, or using corticosteroid chronically for the treatment of rheumatologic disease
A history of smoking
New sexual partners
Patient request
Regular pap screenings are one of the many things you can do to ensure long-term, whole-body health. If you have further questions or concerns about an upcoming Pap test, need to make an appointment, or are unsure whether you're due to schedule one — we're here for you. Click here to schedule an appointment or give us a call at 912-691-3600.
---
Whether you are looking for a primary care doctor or a pediatrician, or another medical specialist, SouthCoast Health has you covered with its wide range of world-class healthcare services, available throughout the Coastal Empire and Lowcountry. Founded in 1996, SouthCoast Health has 120 physicians and medical professionals in 17 locations in Savannah, Richmond Hill, Pooler, Rincon, Baxley, Bluffton, and Hinesville. SouthCoast Health offers comprehensive medical services including: Family Medicine, Internal Medicine, Pediatrics, Allergy and Immunity, Cardiology, Endocrinology, Eye Care, Imaging, Infectious Diseases, Nephrology, Neurology, Physical Therapy, Podiatry, Sleep Medicine, Surgery, Clinical Trial Research Studies, Diabetic Self-Management Training Sessions, Dietetic Counseling, High Risk Breast Cancer Clinic, Laboratory Services, Massage Therapy, Optical Shop, Pharmacy, and Urgent Care.