Virtual School – Tips to Help Your Child
Wednesday, September 8, 2021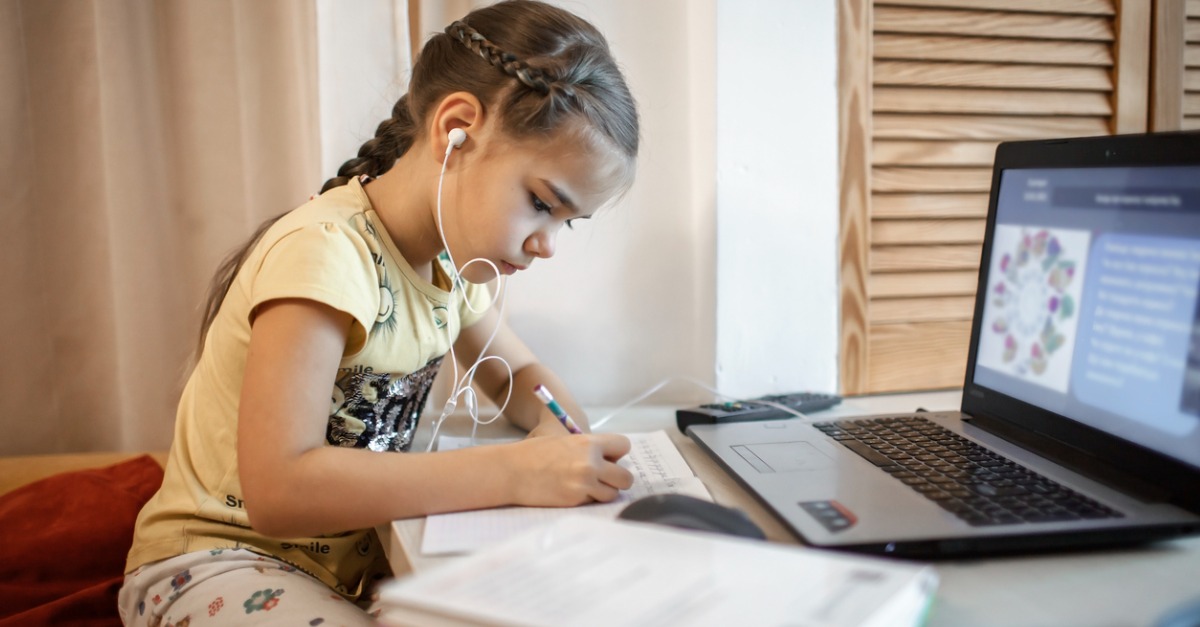 With the back to school season up and running, some schools are transitioning from face to face teaching to virtual teaching due to the spike in COVID-19 cases. While we know it can be a challenging time for your children, we have outlined some productive tips and tricks to get through the school year online and keep loved ones safe.
Stay Positive and Lead by Example
Your child looks up to you and one of the most important things you can do for yourself and your child during this tough time is to stay positive. One way you can encourage your child is to remind them that by staying home, they're protecting their friends and family from getting sick and giving those who are sick a chance to recover and return to good health.
Continue to Wash Your Hands and Wear Your Mask
If your child briefly returned to school before transitioning back online, they were most likely told to keep practicing good hand washing etiquette and to wear their masks in any areas where there are a large number of people. The same goes for at home.
With more places continuing to stay open, you may take a quick run to a restaurant or store, places where you or your child can pick up outside germs. Be sure to remind your child to wash their hands or use hand sanitizer whenever they touch any hard surfaces like a door handle or table and to not touch their face before disinfecting to lessen any risk of germs.
Practice these tips when you are at home. Remind your child to wash their hands after using the restroom, going outside or touching surfaces. By practicing at home, they will remember these habits while out in public and potentially reduce the risk of exposure.
Take a Break
The pressure of keeping up with school work online can be a lot tougher than it sounds. Children need time to rest and have down time so they don't feel too overwhelmed or burnt out. Practice relaxation techniques such as deep breathing, taking a short walk outside, or even just sitting in a quiet room to regroup.
These methods are important to ensure your child has enough energy to focus on their school work and excel in class.
Talk to Your Child
The effects of the pandemic such as staying home and changing your routine in order to stay healthy doesn't only affect adults, it can affect children too.
As a parent, you can also help your child by listening to them. This means if you notice your child being a little more quiet than usual or not being able to pay attention during school, take some time to talk to them and figure out what's going on and how you can help.
At SouthCoast Health, we care about the wellbeing of you and your family and we're here to help. If you need more tips on navigating school online or tips on how to stay safe during this time, you can book an appointment or call us at 912-691-3600.
---
Whether you are looking for a primary care doctor or a pediatrician, or another medical specialist, SouthCoast Health has you covered with its wide range of world-class healthcare services, available throughout the Coastal Empire and Lowcountry. Founded in 1996, SouthCoast Health has 120 physicians and medical professionals in 17 locations in Savannah, Richmond Hill, Pooler, Rincon, Baxley, Bluffton, Hilton Head, Hinesville, and Statesboro. SouthCoast Health offers comprehensive medical services including: Family Medicine, Internal Medicine, Pediatrics, Allergy and Immunology, Cardiology, Endocrinology, Eye Care, Imaging, Infectious Diseases, Nephrology, Neurology, Physical Therapy, Podiatry, Sleep Medicine, Surgery, Clinical Trial Research Studies, Diabetic Self-Management Training Sessions, Dietetic Counseling, High Risk Breast Cancer Clinic, Laboratory Services, Massage Therapy, Optical Shop, Pharmacy, and Urgent Care.