Regular Mammograms: A Lifesaving Experience - How One Patient's Diligence Helped Physicians Catch Breast Cancer in Time
Thursday, October 21, 2021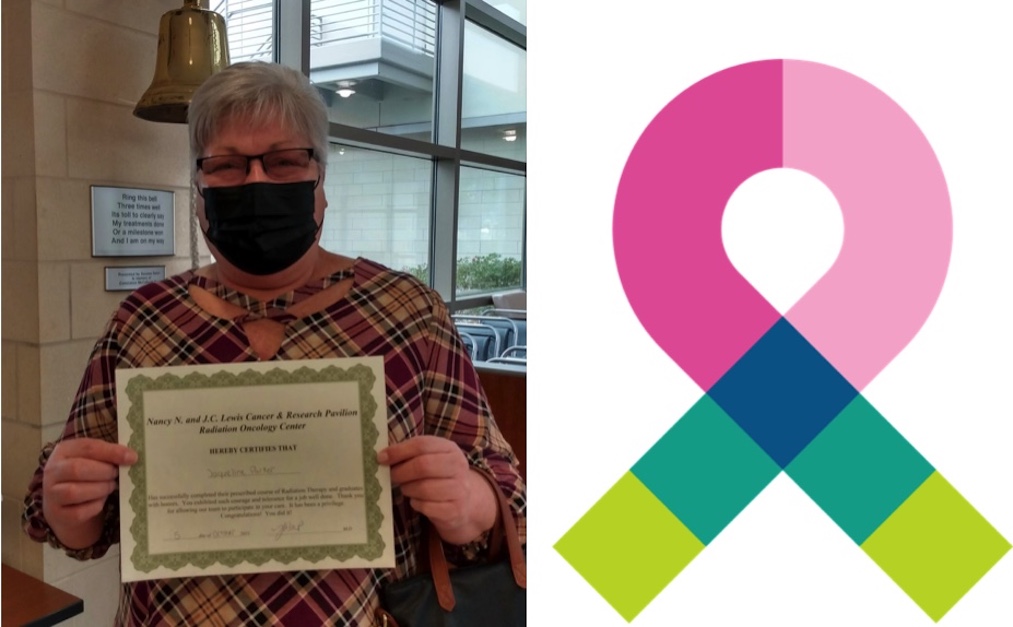 High blood pressure may have saved Jackie Parker's life.
Due to her condition, Parker sees her primary care physician, Dr. Rebecca Sellers, every three months. In fall of 2020, Dr. Sellers noticed a lump in her patient's breast. The doctor immediately suggested Parker schedule a mammogram.
"If it weren't for Dr. Sellers, I would have never known there was an issue," Parker says. "I'm guilty for not checking like I should, but she did and found something."
Although Parker's 2019 mammogram had been normal, her October 2020 mammogram showed an abnormal asymmetry and concern for breast cancer.
"This highlights the importance of having your annual physical with your primary care physician to ensure all previous cancer screenings are addressed and discussed," says Dr. Sellers. "We were able to get her into the imaging center at SouthCoast Health quickly for a breast ultrasound and subsequent biopsy."
Parker's pathology results following her breast biopsy revealed the unfortunate diagnosis of breast cancer. The reality, she says, was difficult to face.
"I couldn't believe it," Parker explains. "It was shocking. I thought, 'Cancer? Me?' It was a very emotional experience."
She was immediately referred to a surgeon who explained the cancer was Stage I and was caught at an earlier, treatable stage.
Parker has a substantial family history of breast cancer, including a mother, an aunt, a grandmother, and even an uncle, which emphasized the importance of having her annual screenings.
Parker's treatment plan included a lumpectomy and a series of 20 radiation treatments followed. Although Parker says it was physically challenging at times, she was willing to do whatever it took to overcome the disease.
"I am happy to see that she has received her certificate of completion for radiation treatments," says Dr. Sellers, "and now joins the rank of many women as a breast cancer survivor."
Today Parker's cancer remains in remission. However, she continues to be diligent, keeping up with follow-up appointments. When it comes to breast cancer screenings, Parker strongly suggests other women do the same.
"Make sure and get checked as often as you should," Parker says. "Never think that everything is OK, because you never know."
---
Whether you are looking for a primary care doctor or a pediatrician, or another medical specialist, SouthCoast Health has you covered with its wide range of world-class healthcare services, available throughout the Coastal Empire and Lowcountry. Founded in 1996, SouthCoast Health has 120 physicians and medical professionals in 17 locations in Savannah, Richmond Hill, Pooler, Rincon, Baxley, Hilton Head, Hinesville, and Statesboro. SouthCoast Health offers comprehensive medical services including: Family Medicine, Internal Medicine, Pediatrics, Allergy and Asthma, Cardiology, Endocrinology, Eye Care, Imaging, Infectious Diseases, Nephrology, Neurology, Physical Therapy, Podiatry, Sleep Medicine, Surgery, Clinical Trial Research Studies, Diabetic Self-Management Training Sessions, Dietetic Counseling, Laboratory Services, Massage Therapy, Optical Shop, Pharmacy, and Urgent Care.