What You Need to Know About Living in the "Diabetes Belt"
Tuesday, November 23, 2021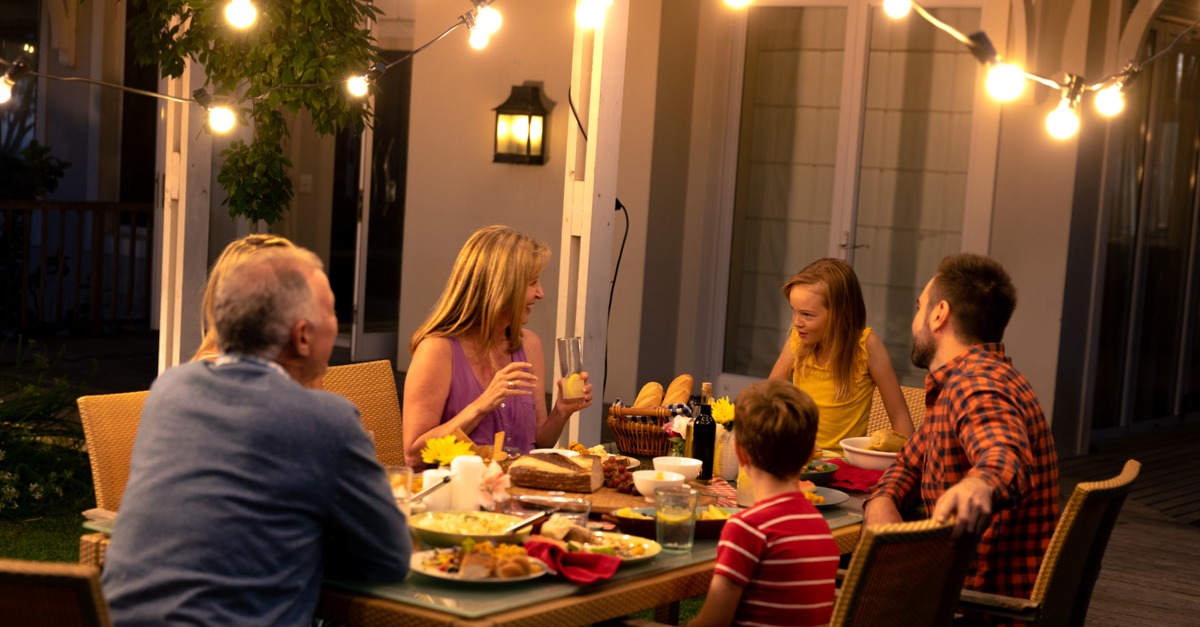 While diabetes is more prevalent among people with certain risk factors such as a history of gestational diabetes, family history, and being overweight over the age of 45, many people are surprised to discover there is also a geographical region with a higher incidence of diabetes. Known as the "Diabetes Belt," this specific region in the southern U.S. has comparatively higher rates of diabetes than other areas.
Here's what you should know about the Diabetes Belt, and what you can do if you fall within it.
What Is the Diabetes Belt?
The Diabetes Belt is a territory of nearly 650 counties across 15 states primarily in southern Appalachia. Residents throughout this region have a higher likelihood of developing type 2 diabetes. Specifically, citizens in these areas experience obesity and physical inactivity more than others throughout the U.S. — two factors that account for increased diabetes risk.
States with counties in the Diabetes Belt include:
· Alabama
· Arkansas
· Florida
· Georgia
· Kentucky
· Louisiana
· North Carolina
· Ohio
· Pennsylvania
· South Carolina
· Tennessee
· Texas
· Virginia
· West Virginia
· Mississippi
How to Manage or Prevent Diabetes
Fortunately, simply living in the Diabetes Belt doesn't automatically mean you'll be diagnosed with the condition. While there are certain risk factors beyond your control, there are still many that you can change. And, even if you've already been diagnosed, effectively managing your diabetes can help you reduce your risk of complications.
Diabetes Prevention
According to the American Diabetes Association, even small lifestyle changes can have big results when it comes to reducing your diabetes risk. In fact, CDC-recognized lifestyle change programs can slash your risk in half. These programs are based on activities such as making dietary changes without completely cutting out foods you enjoy, gradually increasing your physical activity, and finding healthy outlets for managing your stress.
"You don't have to join an official program or wait to make changes," says Dr. Rebecca Sellers, primary care physician at SouthCoast Health. Here are a few things you can do now to start controlling your diabetes risk:
· Lose extra weight. Reducing your body weight by just 7% can reduce your diabetes risk by nearly 60%.
· Exercise. Regular aerobic and strength activities can lower your blood sugar and improve your insulin sensitivity.
· Eat more plant-based foods. Plant-based foods are rich in fiber, which helps to promote weight loss, slows the absorption of sugars, and keeps you feeling fuller longer.
Diabetes Management
If you've already been diagnosed with diabetes, you may have begun modifying your diet to keep your blood sugar under control. As a reminder, here are some things you can do to stay on track with your diabetes management.
· Control your portions. During meals, fill half of your plate with plant-based foods, a quarter with whole grains, and a quarter with lean protein.
· Avoid sugar-sweetened beverages. Sodas, sweet tea, and bottled drinks can be full of carbs and fructose, which are both harmful to those with diabetes.
· Continue your care routine. Maintain your blood sugar readings and medication schedule as prescribed by your care team. Stick to your scheduled appointments and blood work regimen, which may include routine blood pressure and weight checks, along with A1C testing, cholesterol tests, and other lab work.
Many of our patients are located within the Diabetes Belt, so SouthCoast Health offers tools and resources you need to effectively prevent or manage diabetes. Find out more about our diabetic self-management training online or call 912.691.3600 to schedule an appointment.
---
Whether you are looking for a primary care doctor or a pediatrician, or another medical specialist, SouthCoast Health has you covered with its wide range of world-class healthcare services, available throughout the Coastal Empire and Lowcountry. SouthCoast Health has 120 physicians and medical professionals in 18 locations in Savannah, Richmond Hill, Pooler, Rincon, Baxley, Hilton Head, Hinesville, and Statesboro. SouthCoast Health offers comprehensive medical services including: Family Medicine, Internal Medicine, Pediatrics, Allergy and Immunology, Cardiology, Endocrinology, Eye Care, Imaging, Infectious Diseases, Nephrology, Neurology, Physical Therapy, Podiatry, Sleep Medicine, Surgery, Clinical Trial Research Studies, Diabetic Self-Management Training Sessions, Dietetic Counseling, Laboratory Services, Massage Therapy, Optical Shop, Pharmacy, and Urgent Care.