SouthCoast Health CEO John Marrero discusses 25 years
Friday, July 9, 2021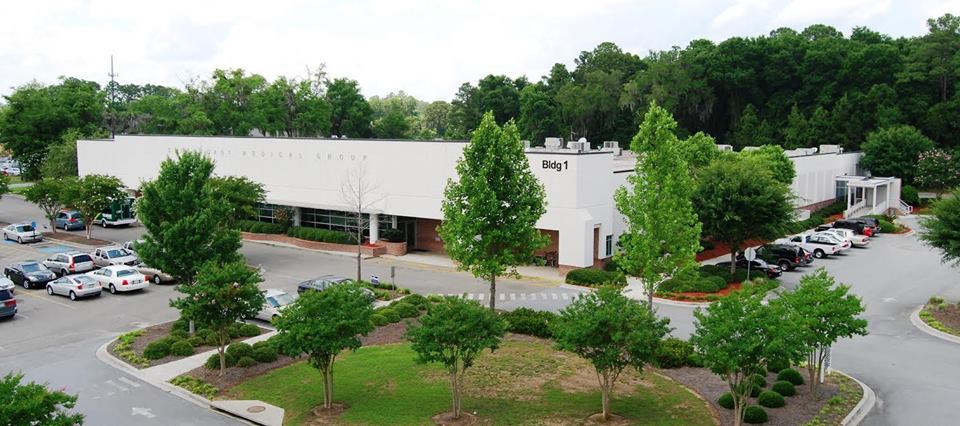 SouthCoast Health CEO John Marrero has been with the practice since its inception in 1996. This began when a number of physicians, who met regularly to discuss the state of their industry, decided they would have greater success moving forward if they combined forces. Marrero, living in Denver at the time, was brought in initially as a consultant to help facilitate those discussions. With 20 physicians, most of them general practitioners, SouthCoast Health was born. Those original physicians, based on their foresight, invested their own money to purchase and renovate a vacant grocery store building on Eisenhower Drive in Savannah that has become a thriving medical campus. Today, the practice has 120 physicians and medical professionals with offices in 17 locations, and an ever-expanding list of specialists throughout the Coastal Empire and Lowcountry. On the anniversary of SouthCoast Health's coming into being, Marrero addressed a variety of topics about its past, present, and future.
Q: What was the impetus to create SouthCoast Health?
John Marrero: The initial group was made up of five or six physicians who used to meet every Tuesday morning. It started as a conversation about how they could collectively think about the things that physicians needed to do to remain competitive in a changing healthcare economy. At this point, there were no HMOs and very limited managed care in Savannah. Ultimately, they made the decision that in order to remain competitive, they needed to create an organization that would allow physicians to work more collaboratively and collectively.
Q: How was the decision made to locate the group in a building that was once a grocery store?
JM: At the time in Savannah, there were no large medical groups. In bringing all these doctors together, one of the things we saw that we needed was to create a sense of common purpose and of working together, and that meant really trying to consolidate our services into one location. There were no existing medical facilities that met our needs. Surprisingly, there was a supermarket that sat empty for several years that had a really large parking lot, and we realized that it would provide us with an opportunity to build out part of it. We could consolidate the operation and leave room to expand, and add an additional building onto the campus. It could serve as our home base for the organization. We bought it, renovated part of it, and consolidated a number of smaller practices into that location.
Q: How has the initial investment to purchase that property paid dividends?
JM: I think that in medicine, property and facilities are really there to serve the purpose of the patients who come and receive our services. From that standpoint, it was a great investment, because it gave us space to grow our practice. When other physicians expressed an interest to join, we had the space to expand. The initial investment was wonderful because it led to things like having an Imaging Center, and it led to us being able to bring in additional physicians. It really transformed us from a primary-care organization to a multi-specialty organization.
This concept of having a medical campus that made it convenient for the patients to come get their primary-care services, their laboratory services, their imaging, and possibly seeing a specialist — all at one location — ultimately made it more convenient for the patients and the doctors. It makes it easier for doctors to collaborate and work together when they share patients. So, in many ways, the investment paid enormous dividends in our culture and our ability to provide services to the patient. A secondary benefit was, as medicine evolved, it also gave us the ability to roll out technologies and services like Electronic Medical Records (EMR), 3-D mammography, an Eye Care Clinic, and Physical Therapy in a much more efficient and focused manner.
Q: Was it difficult to manage the growth of the practice from 20 physicians at the outset to 80 today?
JM: In the early days, it was more of a challenge because in our infancy we were a lot more prone to add to the group just on the basis of opportunity. What we've learned since then is that our growth has to be focused around a strategic plan and long-term thoughts about medical specialties that our patients need and that improve the practice. Over time, we also have become a much more structured organization, an organization that spends much more time on planning and not just executing. I would tell you that we are now a lot more deliberate and purposed about our growth.
Q: How did the decision to adopt Electronic Medical Records (EMR) come about?
JM: In 2003, we started thinking about transitioning to Electronic Medical Records. As we grew, we recognized that in order to provide the best care for the patient, we could not do that in a paper world. By this time, we had offices in multiple locations and had separate records from specialists and primary care physicians. It was impacting our ability to provide comprehensive care to our patients and impacting physicians' ability to communicate with each other.
We made the decision that the only way to provide uniform medical treatment was to move to Electronic Medical Records, and we knew that would take several years. It was something that was very much a conscious decision. We were going to move everyone into a single medical record platform so that if a patient showed up anywhere within any SouthCoast practice and saw a provider, the doctor would have full access to that patient's medical records and history. In doing that, of course, we were a little bit ahead of the curve, and it is very much a transformative thing. In a medical organization, to move from paper to Electronic Medical Records, it touches on every aspect of what you do in healthcare. It involves multiple departments. It touched every one of our employees. It was a huge undertaking, but at the end of the day we're ultimately happy we did it and proud to be one of the first medical practices in the region to adopt Electronic Medical Records.
Q: Describe some of SouthCoast's accomplishments over the past 25 years.
JM: What began as a Savannah practice has now expanded into a regional medical group with additional locations in Pooler, Rincon, Richmond Hill, Hinesville, Baxley and Bluffton. SouthCoast Health is the largest independently owned medical group in southeast Georgia. We have concentrated on providing our communities greater access to a provider and the services that they need. In most recent years, we have expanded our footprint in Pooler, Richmond Hill and Hinesville, allowing space for additional primary care services and specialties including Cardiology, Nephrology and Allergy/Immunology.
SouthCoast took advantage of advancements in breast care and was the first in the region to offer 3D Mammography. In addition, we are proud to offer 3D-Guided Stereotactic Biopsies and a dedicated High-Risk Breast Cancer Clinic.
Over the past few years, our organization has embraced the value-based healthcare model to make sure we're providing the best outcome for the patient in as cost-effective a manner as we can. We are honored to be recognized by the National Committee for Quality Assurance (NCQA) for Diabetes Care. The Diabetes Recognition Program recognizes clinicians who use evidence-based measures to provide the highest level of care to their patients with diabetes.
Q: SouthCoast expanded its urgent care offerings in 2018. What was the reason behind that?
JM: The popularity and trend of urgent care has grown in recent years, and we definitely saw a need. Patients require flexibility when taking care of non-routine medical needs that don't require a visit to the emergency room. However, they also demand the highest level in quality of care. So, we wanted to supplement our traditional doctors' hours with urgent care clinics that provide the convenience of walk-in appointments at a lower cost than emergency rooms. When existing patients use our urgent care, the staff can access the patients' medical records and update with details of their urgent care visits. It also allows new patients the opportunity to get established with a primary care doctor.
Q: Explain why SouthCoast Health partnered with Privia Health in 2019?
JM: Privia is a network of more than 2,000 providers in multiple states. It helps physician groups and other healthcare organizations transform their delivery experience. We were looking to enhance that aspect of our practice, and it's been extremely helpful. They brought a lot of technology and IT support allowing us to put programs in place to better serve our patients. This included a new and improved patient portal, the ability to schedule appointments online, and the addition of telehealth. The latter, of course, prepared us for the COVID-19 outbreak, and now it's very much a part of the practice. One of Privia's specialties is providing tech for chronic disease management such as diabetes. We were already doing a good job in managing our diabetic patients, but this has brought an even greater level of management capabilities. In a nutshell, the partnership allowed SouthCoast Health to retain its autonomy and continue operating as the trusted area healthcare brand we are, while taking advantage of Privia's approach to patient engagement.
Q: Of course, the pandemic will go down as a big chapter in all of our lives and certainly in the history of SouthCoast as a practice. How did SouthCoast respond?
JM: When it came to COVID-19, we were able to quickly ramp up our virtual visits. As I mentioned earlier, our partnership with Privia Health helped us pivot quite swiftly by having the technology to do so. Telehealth has certainly been a game changer. On top of that, other than the health department, we were the first provider in the community to offer a drive-up COVID-19 test facility. Additionally, we were one of the first providers in the community to begin offering the COVID-19 vaccine when it was available to seniors and also when it was available to pediatric patients. The pandemic will go down as one of the most challenging circumstances we'll ever face, and I'm certainly proud of how we've been handling it as a practice. I'm eternally grateful to our providers and staff for the care they offer to our patients.
---
Whether you are looking for a primary care doctor or a pediatrician, or another medical specialist, SouthCoast Health has you covered with its wide range of world-class healthcare services, available throughout the Coastal Empire and Lowcountry. Founded in 1996, SouthCoast Health has 120 physicians and medical professionals in 17 locations in Savannah, Richmond Hill, Pooler, Rincon, Baxley, Hilton Head, Hinesville, and Statesboro. SouthCoast Health offers comprehensive medical services including: Family Medicine, Internal Medicine, Pediatrics, Allergy and Asthma, Cardiology, Endocrinology, Eye Care, Imaging, Infectious Diseases, Nephrology, Neurology, Physical Therapy, Podiatry, Sleep Medicine, Surgery, Clinical Trial Research Studies, Diabetic Self-Management Training Sessions, Dietetic Counseling, Laboratory Services, Massage Therapy, Optical Shop, Pharmacy, and Urgent Care.