The Link Between Alpha-gal Syndrome and Ticks
Tuesday, July 26, 2022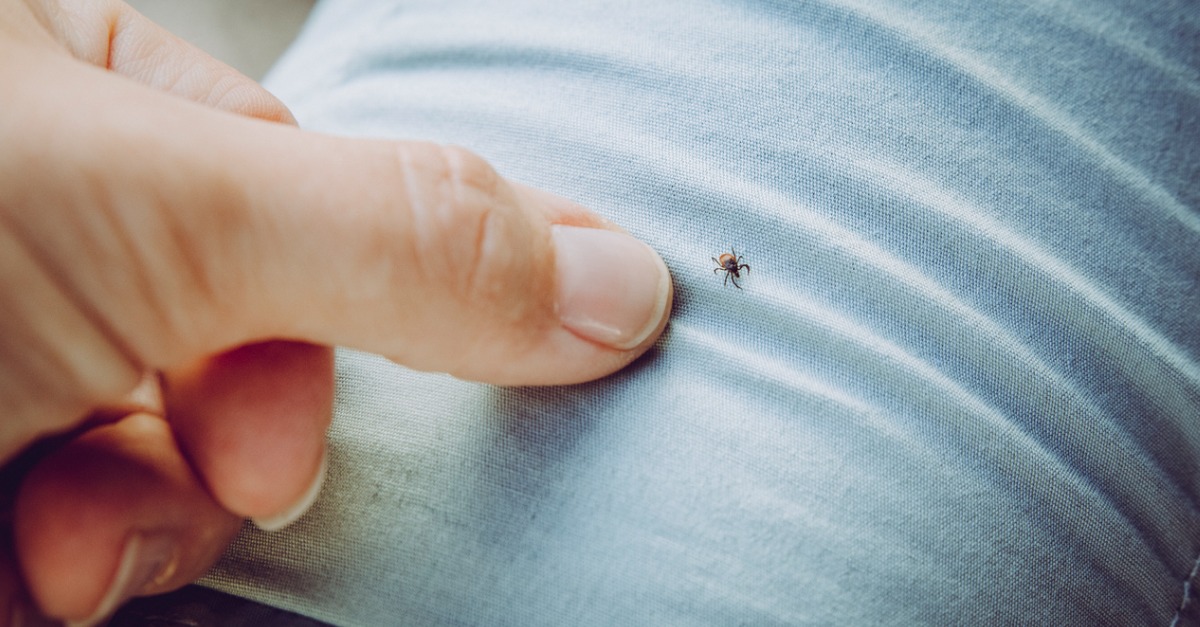 Tick bites have long been a concern for people throughout the U.S. While many ticks are harmless, certain species – including wood and deer ticks – can carry germs that cause illnesses like Lyme disease and Rocky Mountain spotted fever. Recently, a new tick-related concern has emerged: alpha-gal syndrome.
What Is Alpha-gal Syndrome?
According to the American Academy of Allergy Asthma & Immunology (AAAAI), an alpha-gal allergy occurs when a person has a severe, potentially life-threatening allergy to a molecule found in most red meat. A tick bite transmits a sugar molecule into the body, which triggers an immune response in some individuals, causing this allergic reaction. In the U.S., this condition is most often caused by a Lone Star tick bite. (Though other tick species have been connected to alpha-gal syndrome in different countries.)
While the Lone Star tick is found most commonly in the Southeast, reports of the condition have been made elsewhere throughout the U.S., as well as parts of Europe, Asia, and Australia.
What Are the Symptoms of Alpha-gal Syndrome?
In an interview with WSAV News 3, SouthCoast Health allergist Dr. Wasil Khan notes that patients with alpha-gal syndrome can experience "anything from mild hives and gastrointestinal upset to full-blown anaphylaxis, which can be a life-threatening reaction." Dr. Khan also explains that, unlike many other food allergies, symptoms may not develop until several hours after consumption.
The Alpha-Gal Syndrome Awareness Campaign describes other ways in which the condition's symptoms differ from most other food allergies, including joint pain and reactions to airborne fumes from cooking meat. Common symptoms include itchy palms and feet (often the first indication of a reaction), hives, and gastrointestinal symptoms such as cramping, nausea, diarrhea, vomiting, and heartburn.
How Is Alpha-gal Diagnosed & Treated?
If alpha-gal syndrome is suspected, doctors may use a skin prick test, exposing the skin to small amounts of substances extracted from meat. A subsequent reaction may suggest the allergy's presence. But blood tests to measure alpha-gal antibodies appear to be more effective for diagnosing the condition.
As with most other food allergies, there's currently no cure for alpha-gal syndrome. Treatment is therefore preventive; patients with the condition are advised to avoid red meat to limit their risk of severe reactions. Depending on the extent of the allergy, patients may need to carry an epinephrine autoinjector to deliver life-saving medication in the event of a reaction. In a small percent of cases, other animal products such as dairy and lard may also need to be avoided.
While it's impossible to prevent tick bites altogether, there are ways to reduce your risk:
Wear long sleeves and pants in wooded areas. Tuck long socks into pant legs. Wear light colors so you can spot ticks easily.
Change out of your clothing when you come home from walking in grassy areas.
Check your body for ticks, and have a family member check any spots that are hard to see, such as your back.
Try to avoid walking directly through bushes and shrubs when you're hiking. Instead, stay in areas with less brush coverage, such as the center of the trail.
Use a chemical tick repellent.
While developing a new allergy can be unsettling, SouthCoast Health is here to help you get to the bottom of it. Our department of Allergy and Immunology is made up of experienced specialists and offers up-to-date treatment for allergic diseases. Schedule an appointment by calling 912-527-5335.
---
Whether you are looking for a primary care doctor or a pediatrician, or another medical specialist, SouthCoast Health has you covered with its wide range of world-class healthcare services, available throughout the Coastal Empire and Lowcountry. SouthCoast Health has 120 physicians and medical professionals in 18 locations in Savannah, Richmond Hill, Pooler, Rincon, Baxley, Hilton Head, Hinesville, and Statesboro. SouthCoast Health offers comprehensive medical services including: Family Medicine, Internal Medicine, Pediatrics, Allergy and Immunology, Cardiology, Endocrinology, Eye Care, Imaging, Infectious Diseases, Nephrology, Neurology, Physical Therapy, Podiatry, Sleep Medicine, Surgery, Clinical Trial Research Studies, Diabetic Self-Management Training Sessions, Dietetic Counseling, Laboratory Services, Massage Therapy, Optical Shop, Pharmacy, and Urgent Care.