How Can You Support a Loved One with Alzheimer's Disease?
Wednesday, September 21, 2022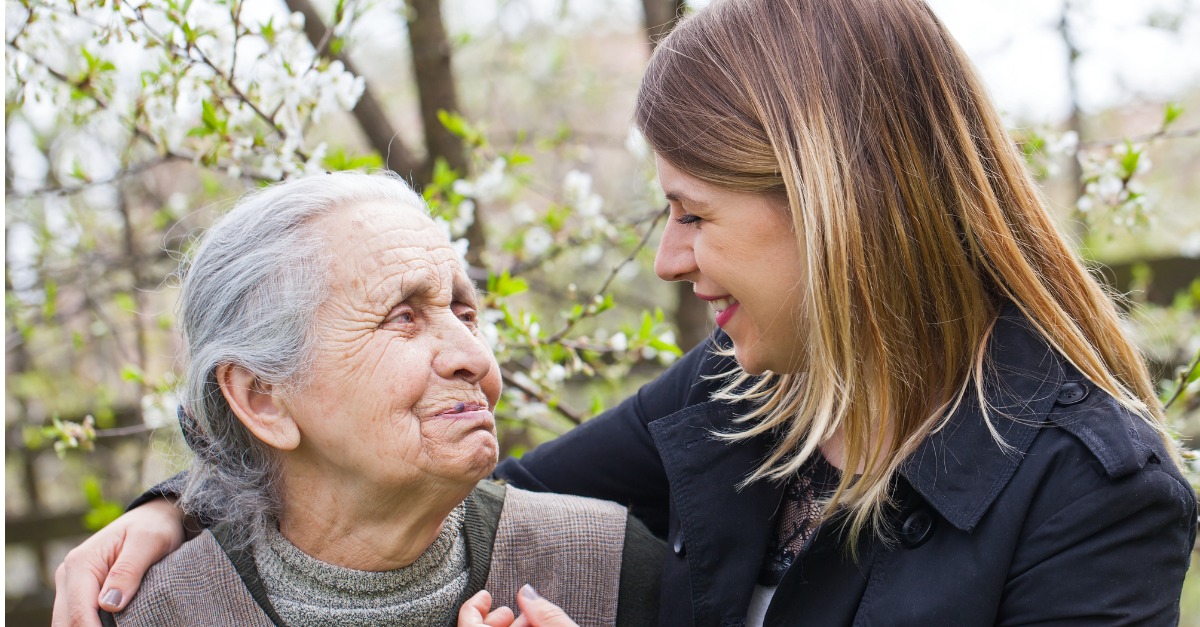 An Alzheimer's disease diagnosis affects everyone in a person's life – especially their closest family members. As a support person, you're likely experiencing a wide range of emotions yourself, including uncertainty as to how you can best be there for your loved one. While you can always turn to medical providers for more specific guidance, here are a few basic principles to bear in mind.
Learn About Changes
As with most changes in life, understanding what to expect ahead of time can make the effects of Alzheimer's disease feel more manageable. According to the National Institute on Aging, the following behavioral and personality changes may take place if Alzheimer's is present:
Becoming anxious, angry, or upset more easily

Loss of interest in activities, including daily hygiene and self-care

Wandering

Misunderstanding or imagining things

Hiding objects

Pacing
The rate at which these changes develop may vary from person to person, but other factors can intensify symptoms. For example, lack of sleep, difficulty hearing, and other health-related issues could worsen some cognitive changes.
Modify Communication
Caring for anyone who is ill requires adjustments for everyone. However, even with the onset of dementia, there are things you can learn. Modifying your approach to communicating is one way to minimize stress for both you and your loved one. A few ways to do this include:
Speaking in a pleasant way

Using physical touch and facial expressions to help convey your message

Getting your loved one's full attention when you speak

Stating your message clearly

Asking simple, straightforward questions

Listening attentively

Responding with affection
Although there may be times you feel frustrated, try not to respond with anger. If you find yourself becoming upset, try a grounding exercise, such as deep breathing or counting to 10.
Set a Care Routine
Routine and familiarity are profoundly important to people with Alzheimer's disease. Experts at the Alzheimer's Project explain that consistency and structure can even help reduce aggression, restlessness, and agitation.
At first, establishing a routine may require a bit of trial and error. For instance, you may find that your loved one tends to have more severe symptoms at certain times of the day, so it can be helpful to avoid important activities like bathing or meals during those windows. Paying attention to favorite articles of clothing, television shows, or foods, and offering those on a regular basis can, conversely, help elevate their mood.
When you've found what works best for you, try to stick to the same routine each day. In addition to the essentials like meals and bathing, include activities like daily walks and quiet time. When you need your loved one to complete a task, break it down into small, manageable steps to avoid overwhelming them. You might also consider using an app or reminders on your phone to keep track of your loved one's medications and appointments.
Create a Safe, Calming Environment
Your loved one's environment can also play an important role in helping them feel safe and supported. Aim to reduce falls by preventing trip hazards like rug edges and extension cords. Use a chair in the shower and consider having handrails installed. Minimize any fire hazards and install locks to keep potential dangers, like medications, off limits.
Finally, consider how you can create a calming environment. Consider turning the TV volume down, limiting outdoor noises by keeping the windows closed, and avoiding large crowds when possible.
Offering care for the entire family, SouthCoast Health has more than 20 specialties and 120 providers. See our full list of services and specialties online or call (912) 691-3600 to find a provider near you.
---
Whether you are looking for a primary care doctor or a pediatrician, or another medical specialist, SouthCoast Health has you covered with its wide range of world-class healthcare services, available throughout the Coastal Empire and Lowcountry. SouthCoast Health has 120 physicians and medical professionals in 18 locations in Savannah, Richmond Hill, Pooler, Rincon, Baxley, Hilton Head, Hinesville, and Statesboro. SouthCoast Health offers comprehensive medical services including: Family Medicine, Internal Medicine, Pediatrics, Allergy and Immunology, Cardiology, Endocrinology, Eye Care, Imaging, Infectious Diseases, Nephrology, Neurology, Physical Therapy, Podiatry, Sleep Medicine, Surgery, Clinical Trial Research Studies, Diabetic Self-Management Training Sessions, Dietetic Counseling, Laboratory Services, Massage Therapy, Optical Shop, Pharmacy, and Urgent Care.