Debunking Breast Cancer Myths
Wednesday, October 26, 2022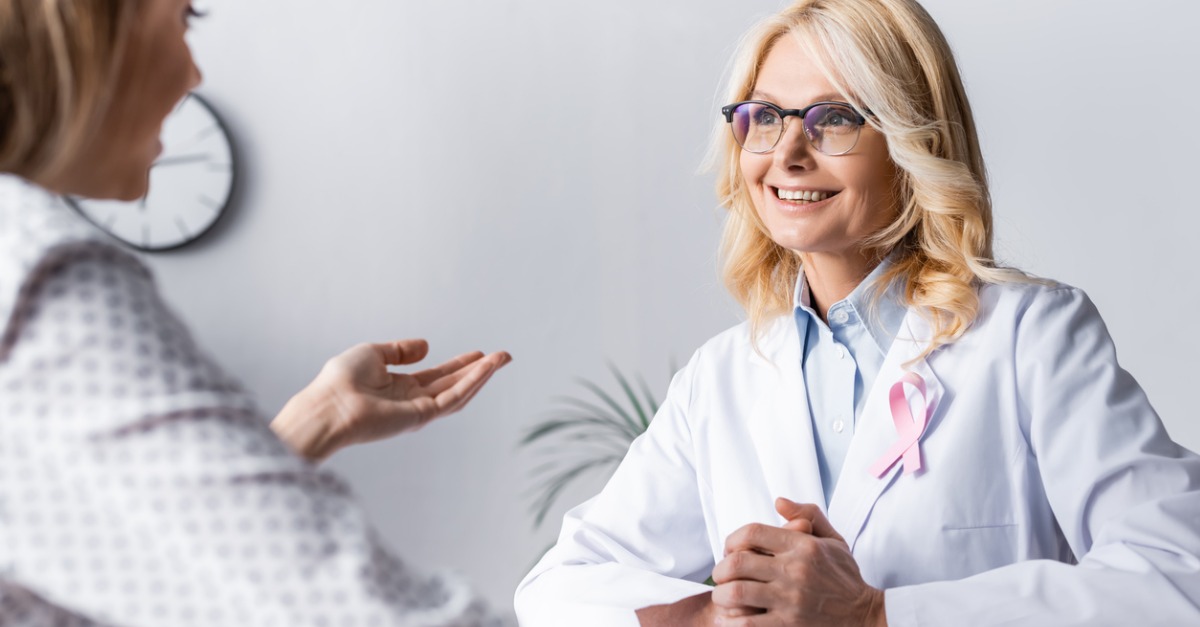 October is frequently known for pumpkin spice and trick or treat, but it's also Breast Cancer Awareness Month. So, to spice up your breast cancer knowledge and treat you away from any trickery, we're breaking down a few common myths about breast cancer.
Myth #1: Only Women Can Get Breast Cancer
Men do have breast tissue, and though rare, it can become cancerous. While exact causes are not fully known, there are three main types:
Invasive ductal carcinoma (the most common form in men)
Ductal carcinoma in situ (DCIS)
Invasive lobular carcinoma
Because men have so much less breast tissue, cancer cells do not need to grow very far to reach a man's nipple, breast skin, or the muscles underneath the breast. This is why awareness, self-exams, and close communication with a doctor about any body changes are especially important.
Lumps or swelling
Red or flaky skin
Dimpling
Nipple discharge
Pain or "pulling in" of the nipple
Myth #2: Breast Implants Don't Impact Mammogram Results
If you're considering breast augmentation, scheduling a baseline mammogram before your surgery may offer invaluable peace of mind. Though women with breast implants can (and should!) still receive mammograms, implants may delay the detection of breast cancer.
Breast augmentation can potentially impact the sensitivity of screening, particularly if you don't have any other symptoms, like a lump you can feel yourself. Up to 55% of breast tumors can be hidden by implants, and women with breast implants may be less likely to survive breast cancer than their peers.
If you're over the age of 40, the American College of Obstetricians and Gynecologists (ACOG) advises routine mammograms — whether your breasts have been augmented or not. .
Myth #3: A Lump In Your Breast Means You Have Breast Cancer
Only a small percentage of breast lumps are actually the result of cancer. But don't ignore a new, persistent lump, or any changes you notice in your breast tissue during a self-exam. A clinical breast exam or mammogram will help your doctor determine whether this lump is one to be concerned about or not.
Myth #4: If No One Your Family Has Had Breast Cancer, You Won't Develop It Either
Though carrying the BRCA1 or BRCA2 gene mutation may increase your risk of breast cancer, in actuality, only 5–10% of breast cancers are found to be hereditary.
Though environmental and lifestyle habits may also come into play, the primary risk factors for breast cancer are simply being a woman and growing older. This is because over time, even healthy breast cells can develop mutations and eventually mutate into cancer cells.
If you do have a family history of breast cancer, discuss it with your doctor to determine whether you should receive mammograms earlier than the age of 40, or with more frequency.
Are there other breast cancer myths you're concerned about? Or further questions you'd like answered? Find the nearest physician or specialist who can provide the care you need by calling 912-691-3600.
---
Whether you are looking for a primary care doctor or a pediatrician, or another medical specialist, SouthCoast Health has you covered with its wide range of world-class healthcare services, available throughout the Coastal Empire and Lowcountry. SouthCoast Health has 120 physicians and medical professionals in 18 locations in Savannah, Richmond Hill, Pooler, Rincon, Baxley, Hilton Head, Hinesville, and Statesboro. SouthCoast Health offers comprehensive medical services including: Family Medicine, Internal Medicine, Pediatrics, Allergy and Asthma, Cardiology, Endocrinology, Eye Care, Imaging, Infectious Diseases, Nephrology, Neurology, Physical Therapy, Podiatry, Sleep Medicine, Surgery, Clinical Trial Research Studies, Diabetic Self-Management Training Sessions, Dietetic Counseling, Laboratory Services, Massage Therapy, Optical Shop, Pharmacy, and Urgent Care.