What to Know About Donating Blood
Monday, January 9, 2023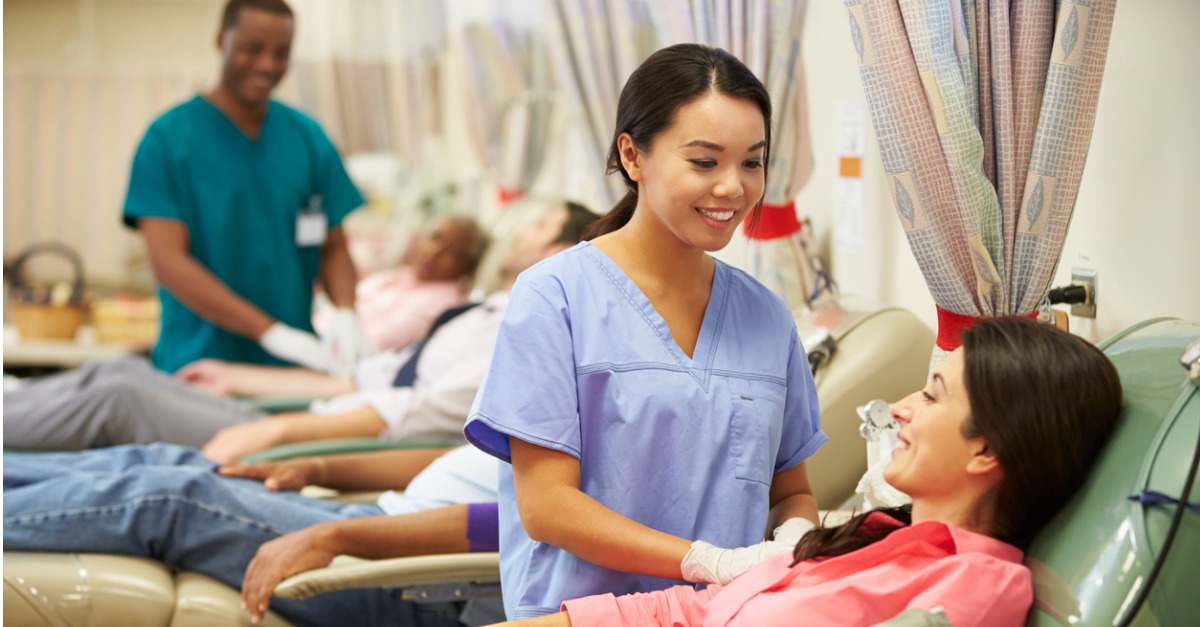 Was one of your New Year's resolutions to give a bit more back to your community? When thinking of charitable giving, many leap to volunteering their time or contributing money, but there's another way you can make a big difference in the lives of others. Donating blood actually takes very little time, costs nothing, and helps many.
If you've never made such an essential blood contribution before — or if it's been a while since your last gift — here's what you need to know.
Why Are Blood Donations Needed?
Blood is a vital body fluid that helps us survive surgeries, remain strong through cancer treatment, combat chronic illnesses, and heal from traumatic injuries. On average, adults have about 1.2 to 1.5 gallons (4.5 to 5.5 liters) of blood in their bodies at one time. To keep those levels at a healthy volume, your body normally produces nearly two million red blood cells every second. But when intense medical treatment or traumas intervene, it can be hard to produce the levels that will help you heal on your own. Which is why a surplus of blood from donors can be life-saving.
One unit of blood alone can be separated into four components — red blood cells, plasma, platelets, and cryoprecipitated antihemophilic factors (AHF). These individual elements are then used to bolster those in need of critical surgery, for cancer patients who have undergone chemo or radiation treatment, or anyone who needs a transfusion after a traumatic injury.
What Does the Blood Donation Process Involve?
The process of donating blood takes about an hour, from the time you arrive for check-in and filling out paperwork, until the time you leave.
Upon entry, there are some preliminary questions to answer about your medical health and history, plus current prescriptions and lifestyle. You'll also receive general blood donation information to read.
After the orientation process, you'll be seated comfortably at an individual station and prepped for donation. This entails sterilizing an area on your arm, and then inserting a pristine, sterile needle into your vein for the blood draw. The American Red Cross asserts that "This feels like a quick pinch and is over in seconds."
You'll rest supine during the 10-minute blood draw process. When approximately a pint of whole blood has been taken, a technician will bandage your arm, and you'll be comfortably guided to the rest station to recharge with snacks and drinks in a refreshment area. It's important o give back to your body once you've given.
What Are the Risks of Donating Blood?
The adverse effects of donating blood are generally very low. Mild reactions including agitation, sweating, pallor, chills, nausea or weakness occur in a small percent of donors. And another rare few may experience more severe symptoms including vomiting and fainting.
In general, donating blood is incredibly safe for healthy individuals. However, if you are interested in giving blood and have any potential health risks, such as anemia or a previous cancer diagnosis, talk to your doctor before you sign up.
Giving the gift of blood is giving the gift of life — often with very minimal cost to you. To discuss a blood donation schedule and any other health goals for the new year, connect with us online or call directly at 912.691.3600.
---
Whether you are looking for a primary care doctor or a pediatrician, or another medical specialist, SouthCoast Health has you covered with its wide range of world-class healthcare services, available throughout the Coastal Empire and Lowcountry. SouthCoast Health has 120 physicians and medical professionals in 18 locations in Savannah, Richmond Hill, Pooler, Rincon, Baxley, Hilton Head, Hinesville, and Statesboro. SouthCoast Health offers comprehensive medical services including: Family Medicine, Internal Medicine, Pediatrics, Allergy and Asthma, Cardiology, Endocrinology, Eye Care, Imaging, Infectious Diseases, Nephrology, Neurology, Physical Therapy, Podiatry, Sleep Medicine, Surgery, Clinical Trial Research Studies, Diabetic Self-Management Training Sessions, Dietetic Counseling, Laboratory Services, Massage Therapy, Optical Shop, Pharmacy, and Urgent Care.