Physician Spotlight: Dr. Micah Riegner
Monday, August 22, 2016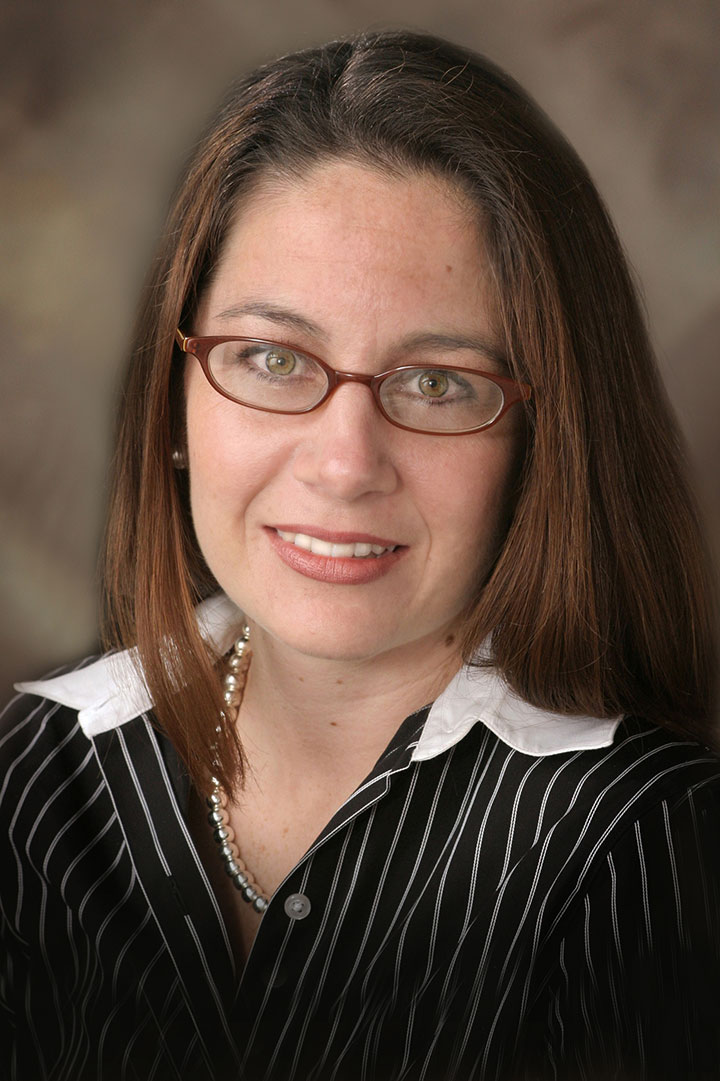 We are excited to continue our blog series spotlighting various SouthCoast Health physicians. Each month we will feature a different doctor by asking them questions about their life, why they love working in medicine, and much more.
In honor of the back-to-school season, our next Physician Spotlight goes to pediatrician and mom Dr. Micah Riegner!
How long have you practiced at SouthCoast Health?
I have practice with SouthCoast Health for 12 years.
What do you love most about working with SouthCoast Heath?
I think what I love most about working with SouthCoast is that I have a fabulous group of partner physicians and extenders that I trust with my patients and with my own family. I have confidence that if I cannot be there for my patient, they will still be in good hands.
When did you decide to become a physician?
I decided to become a physician when I was 11 years old.
What is the best part of your job?
I get to play with kids all day, and get paid for it!
Tell us about a patient that has a special place in your heart.
It is so hard to narrow it down, but there is one child, R.R., who has passed away now but I think of him and his family often. He was a child with special needs, and his smile could light up a room. His parents are so amazing that I wish they would have more kids for me to love on.
Do you have a mentor who has had a profound influence on your life?
My good friend Jennifer Wadman has taught me so much about how to put God first regardless of how crazy life gets. She models balance (faith, family, work) beautifully.
What does the future of medicine look like in your area of interest?
I am pleased that preventive medicine is now becoming more important across the board. Pediatric medicine has always focused on preventing problems through teaching and modeling appropriate behaviors. I do hope that insurance companies will continue rewarding their clients for being proactive.
How do you want to be remembered?
I want to be remembered as someone who loves Jesus first and foremost. I hope that my actions convey my love for my family and all children, and that this would be my legacy.
What are your hobbies or how do you like spending your time off?
I have 8 children, so most of my "time off" is spent on the soccer field or chaperoning youth trips. I love to exercise, to read, and to dance. I covet the occasional date night with my fabulous husband, Charlton.
If you are interested in learning more about Dr. Riegner, please click here for more information.
---
Whether you are looking for a primary care doctor or a pediatrician, an ObGyn or another medical specialist, SouthCoast Health has you covered with its wide range of world-class healthcare services, available throughout the Coastal Empire and Lowcountry. SouthCoast Health has 120 physicians and medical professionals in 18 locations in Savannah, Richmond Hill, Pooler, Rincon, Baxley, Bluffton, Hilton Head, Hinesville, and Statesboro. SouthCoast Health offers comprehensive medical services including: Family Medicine, Internal Medicine, Obstetrics & Gynecology, Pediatrics, Allergy and Immunology, Cardiology, Eye Care, Imaging, Infectious Diseases, Nephorology, Neurology, Physical Therapy, Podiatry, Pulmonology, Sleep Medicine, Surgery, Clinical Trial Research Studies, Diabetic Self-Management Training Sessions, Dietetic Counseling, High Risk Breast Cancer Clinic, Laboratory Services, Massage Therapy, Optical Shop, Pharmacy, and Urgent Care.