The Importance of Quality Sleep
Friday, September 30, 2016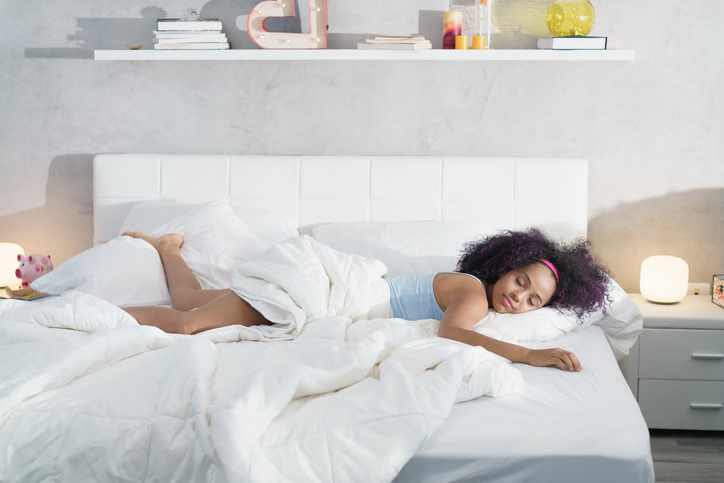 Good sleep is an important part of good overall health. However, many people don't realize how truly essential quality sleep can be to their mental and physical well being.
Sleep is the body's way of resetting after all the work it has done throughout the day, so there are many health issues that can be caused by poor sleeping habits. Because of this connection, sleep is an important part of providing our patients with holistic health services and recommendations.
More Sleep = Better Alertness During the Day
People who get quality sleep are more alert during the day. This makes them less prone to making mistakes at work, better able to focus on important activities such as driving, and better able to deal with complex mental challenges. People who are not alert mentally are also less able to respond to physical stimuli and may be more prone to accidents due to these slowed reaction times.
Better Sleep = Improved Overall Mood
There is no doubt about it: Lack of restful sleep can make most people downright crabby. When you don't get enough sleep, you feel exhausted and often disoriented throughout the day. This often leads to a decline in mood. Put simply, everything seems better when you've had a full night of quality sleep.
Restful Sleep = Lower Risk of Health Problems
Restful sleep is very much essential when it comes to overall physical health. Sleep is the body's opportunity to heal and repair the blood vessels and the heart. People who have chronic lack of quality sleep have a higher risk of heart and kidney disease. Quality sleep can actually help keep blood pressure in check, prevent diabetes and prevent stroke. Studies have also found that people who get plenty of rest are less likely to become obese than those with chronic sleep issues. The hormones that control satiation (feeling of fullness) are replenished during restful sleep cycles. It appears that some obese people are simply missing the chance to build those hormones up in their body if they suffer from issues such as insomnia.
Ready to Get Help and Feel Healthy Again?
The best way to get your sleep schedule on track — and to feel healthier while you're at it — is to see a sleep medicine specialist. A doctor who practices sleep medicine can identify the source of the sleep problem and provide you with effective solutions that are customized for your situation.
The Sleep Medicine department at SouthCoast Health offers help with a variety of common sleep problems including insomnia, narcolepsy, sleep apnea and much more. Contact us today or give us a call at 912-691-3600 for a consultation!
---
Whether you are looking for a primary care doctor or a pediatrician, or another medical specialist, SouthCoast Health has you covered with its wide range of world-class healthcare services, available throughout the Coastal Empire and Lowcountry. Founded in 1996, SouthCoast Health has 120 physicians and medical professionals in 17 locations in Savannah, Richmond Hill, Pooler, Rincon, Baxley, Bluffton, Hilton Head, Hinesville, and Statesboro. SouthCoast Health offers comprehensive medical services including: Family Medicine, Internal Medicine, Pediatrics, Allergy and Immunology, Cardiology, Endocrinology, Eye Care, Imaging, Infectious Diseases, Nephrology, Neurology, Physical Therapy, Podiatry, Sleep Medicine, Surgery, Clinical Trial Research Studies, Diabetic Self-Management Training Sessions, Dietetic Counseling, High Risk Breast Cancer Clinic, Laboratory Services, Massage Therapy, Optical Shop, Pharmacy, and Urgent Care.