How To Beat the Worst of Flu Season
Tuesday, December 13, 2016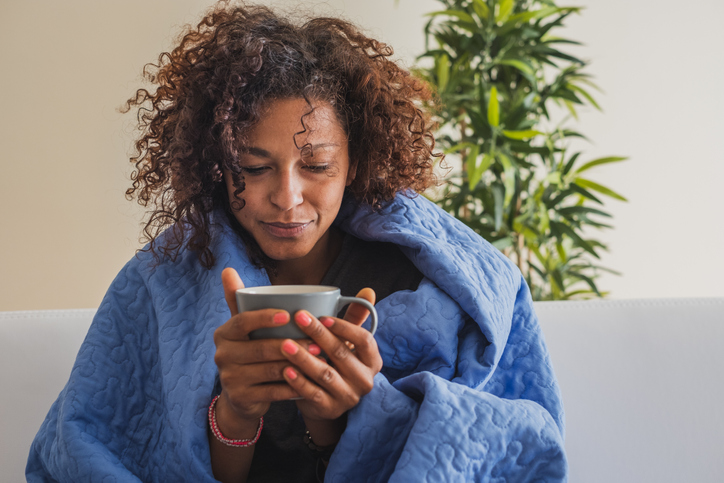 Influenza (Flu) season comes around every year, just as reliable as other seasons. Once the weather starts to get cold and the warm jackets start to come out, your risk for getting the flu starts to rise. The coughing, sneezing, sore throat and overall feeling of intense body aches are something that no one looks forward to, even if they tend to come during the most wonderful time of year.
While it may be true that you can set your watch to the sniffles and sick days that are sure to come year after year, that doesn't mean that you have to find yourself sick in bed as a result. Across the United States, flu activity is actually low. However, in certain pockets across the country, there are influenza outbreaks that can bring a city to its knees one school and office building at a time.
"As most people learn from experience, the flu is highly contagious," said SouthCoast Health physician Dr. Thomas Moriarity. "Once someone brings it into your place of work or your child's school it is only a matter of hours before the germs are brought into your home, and before you know it your entire family is exposed to the flu."
You can beat the worst of flu season by being smart and prepared.
The most important way to prevent the flu is by getting a yearly flu shot. The Centers for Disease Control and Prevention (CDC) recommends getting a new flu shot each year for optimal protection. Only children under the age of 6 months and individuals with severe, life-threatening allergies to any active ingredients in the flu vaccine should abstain from getting the flu shot.
Other than getting a flu vaccine, there are a few other ways you can protect yourself:
Wash your hands often with soap and water. This is especially important if someone in your family or someone you work with has or has recently had the flu.
Try to avoid close contact with sick people. When possible, avoid being around people suffering from the flu.
Eat a healthy diet and drink plenty of water. If your body is nourished properly it will be in much better shape to fend off the flu and other winter illnesses.
If you have not yet received a flu shot, it's not too late! Schedule an appointment with your SouthCoast Health primary care physician to take the most effective flu prevention step: getting a flu shot!
---
Whether you are looking for a primary care doctor or a pediatrician, or another medical specialist, SouthCoast Health has you covered with its wide range of world-class healthcare services, available throughout the Coastal Empire and Lowcountry. SouthCoast Health has 120 physicians and medical professionals in 18 locations in Savannah, Richmond Hill, Pooler, Rincon, Baxley, Bluffton, Hilton Head, Hinesville, and Statesboro. SouthCoast Health offers comprehensive medical services including: Family Medicine, Internal Medicine, Pediatrics, Allergy and Immunology, Cardiology, Endocrinology, Eye Care, Imaging, Infectious Diseases, Nephrology, Neurology, Physical Therapy, Podiatry, Sleep Medicine, Surgery, Clinical Trial Research Studies, Diabetic Self-Management Training Sessions, Dietetic Counseling, High Risk Breast Cancer Clinic, Laboratory Services, Massage Therapy, Optical Shop, Pharmacy, and Urgent Care.