SouthCoast Health Pediatrics Department now offering online appointments
Wednesday, January 11, 2017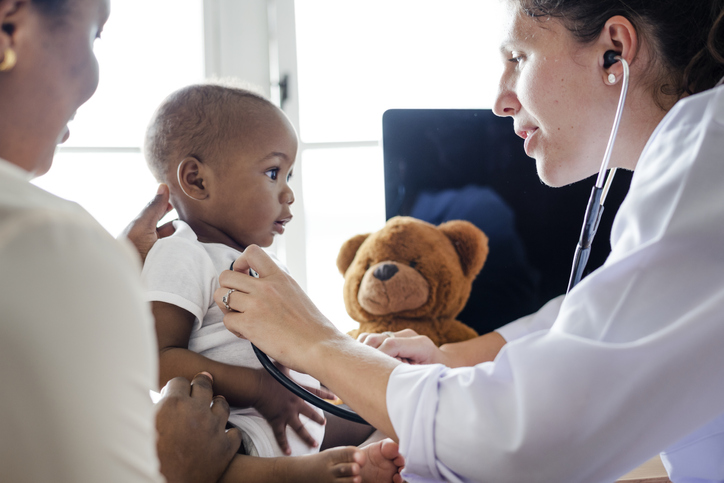 SouthCoast Health's Pediatrics Department is now offering the ability to make online appointments at its Richmond Hill, Savannah and Rincon locations for parents who need to make appointments for their children who have fallen ill.
This service is available to existing patients or the parents of patients who have established accounts with the SouthCoast Health patient portal.
"Anyone who is a parent knows the anxiety of dealing with a sick child and that those illnesses always seem to arise when the doctor's office is closed," SouthCoast Health Administrator John Marrero said. "Now, parents have the ability to reschedule in the middle of the night — or anytime at their convenience — to find the first available appointment. If we, as a practice, can do anything to ease parents' anxiety and get their children quicker and more convenient treatment, then we hope that we can do that by embracing simple and widely used technology."
SouthCoast Health patients can access the patient portal or sign up for it at the following URL: http://southcoast-health.followmyhealth.com
You can now schedule your child's sick visit on our patient portal. You must have a patient portal account to schedule appointments. Learn how to schedule sick visits in this video.
This service is SouthCoast Health's latest to accommodate patients on patients' terms. SouthCoast Health Pediatrics also offers extended hours, allowing walk-in appointments in Savannah, Richmond Hill Mondays through Thursdays from 5 p.m. to 7:30 p.m. These locations also allow walk-in appointments on Saturday mornings from 9 a.m. to noon and on Sundays in Savannah from 9 a.m. to noon. In addition, the Rincon office offers extended hours on Monday from 5 p.m. to 7:30 p.m.
---
Whether you are looking for a primary care doctor or a pediatrician, or another medical specialist, SouthCoast Health has you covered with its wide range of world-class healthcare services, available throughout the Coastal Empire and Lowcountry. SouthCoast Health has 120 physicians and medical professionals in 18 locations in Savannah, Richmond Hill, Pooler, Rincon, Baxley, Bluffton, Hilton Head, and Hinesville. SouthCoast Health offers comprehensive medical services including: Family Medicine, Internal Medicine, Pediatrics, Allergy and Immunity, Cardiology, Endocrinology, Eye Care, Imaging, Infectious Diseases, Nephrology, Neurology, Physical Therapy, Podiatry, Sleep Medicine, Surgery, Clinical Trial Research Studies, Diabetic Self-Management Training Sessions, Dietetic Counseling, High Risk Breast Cancer Clinic, Laboratory Services, Massage Therapy, Optical Shop, Pharmacy, and Urgent Care.