Mammography still the best breast cancer screening tool
Friday, January 13, 2017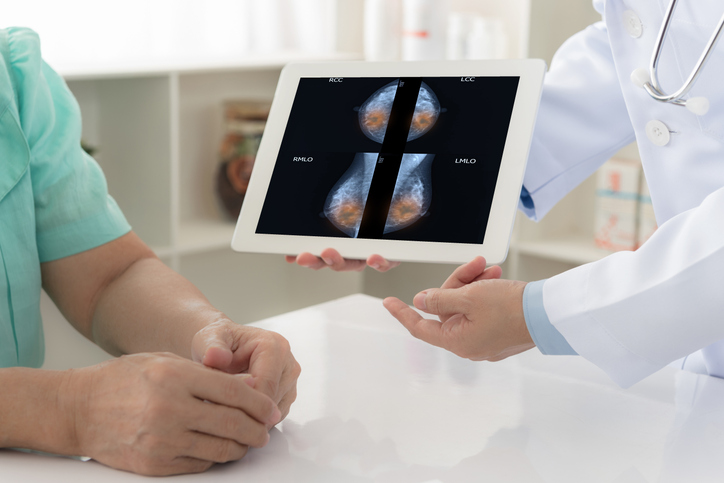 I am writing in response to nutritionist Carolyn Guilford's "Toward True Health" column that ran on Tuesday, Jan. 3., under the headline, "Thermography a better alternative." In this column, Guilford makes a number of incorrect assertions and provides questionable medical guidance with respect to the use of mammography and thermography in detecting breast cancer.
She begins with the assertion that "[many] new studies agree that the practice of the yearly mammogram using radiation should be abolished…" As an experienced physician who is certified by the American Board of Radiology, I am writing to say that the truth is that screening mammography remains the most effective imaging exam for diagnosing breast cancer.
An estimated 231,840 new cases of breast cancer were diagnosed in 2015 and 40,290 women died from breast cancer, according to the National Institutes of Health. Breast cancer ranks second only to lung cancer as the cause of cancer-related deaths for women. Eighty-percent of women diagnosed with breast cancer have no risk factors or family history of breast cancer. Being female and growing older are risks for all women.
Nonetheless, screening mammography is not perfect and we are continually searching for improvements and alternatives. This is why SouthCoast Health was the first American College of Radiology Breast Imaging Center of Excellence in Southeast Georgia or South Carolina to offer 3D mammography and the third center nationwide to provide 3D guided stereotactic biopsies. SouthCoast Imaging will be one of eight centers nationwide to offer our patients access to a whole breast ultrasound trial beginning later this month.
Guilford also recommends thermography instead of mammography and asserts that thermography "detects cancer early and with far more accuracy." I have offered thermography to patients in the past but was not satisfied with the results. The reality is that a number of factors can make it harder to find breast cancer tumors through the use of thermography. The smaller the size of the tumor, the larger the breast and the deeper the lesion is within the breast, the more difficult it is to detect with thermography.
There are other emerging technologies that can be very helpful adjuncts to mammography. These include one called Technetium labeled sestamibi whole breast nuclear imaging. This technology is particularly useful in patients with dense breasts, but is not currently available in Savannah. So while other options exist and may be helpful, I reiterate that mammography is the most effective screening exam for breast cancer.
Guilford is guilty of other misconceptions and misinformation that it is worth clarifying. The first is the statement she made that screening mammograms are dangerous and can cause breast cancer. High doses of radiation are used to treat Hodgkins lymphoma and have been associated with an increased incidence of breast cancer. However, the dose from therapeutic radiation for Hodgkins is equivalent to 7,000 mammograms — a number that is inconceivable for any patient to undergo in her lifetime. In addition, no breast cancer from annual screening mammograms has ever been documented.
Guilford also raised the question of false positives causing emotional distress. Nationwide approximately 10 percent of women screened have an interim change in their mammogram and will be recalled for further evaluation. This usually includes additional mammogram views and/or an ultrasound.
I encourage patients to think of this as completing their screening mammogram. For every 100 patients recalled about five will prove to have breast cancer. Patients find a recall causes less anxiety than later receiving a diagnosis of invasive or metastatic breast cancer.
Lastly, the column asserts that screening mammograms result in overdiagnosis. Early stage Ductal Carcinoma In Situ (DCIS), a non-invasive cancer in which abnormal cells are found in the lining of the breast milk duct, and Stage I breast cancers might not advance to be life-threatening. We do know that when treated, virtually all of these patients are breast cancer survivors.
At diagnosis, 61 percent of breast cancers are localized, 32 percent are regional and 6 percent have metastasized. Early cancers may be indolent and not lead to life-threatening disease. The problem is that currently there is no way to tell which tumors will become invasive, metastasize and result in death if untreated.
A woman deserves the right to know if she has breast cancer and make the decisions that are right for her on which treatments to accept. According to a September 2015 study published in the medical journal Population Health Management, mortality from breast cancer is estimated to be 35 percent lower with the advent of widespread screening mammography since 1989 — a number that illustrates the utility and life-saving power that routine mammograms provide.
The current challenge is to be able to identify which breast cancers need to be aggressively treated and which we can cautiously watch. The goal of screening mammography is to identify breast cancer early enough that treatments can be as minimal as possible and so that patients will not die from breast cancer.
My final statement on the matter is that no matter what ailment a patient — be they female or male, young or old — might suffer from, he or she should always consult with their primary care physician and/or board-certified specialist before making any decisions that have the potential to be ill-informed and, at worst, dangerous to his or her health.
–Patricia P. Shapiro, M.D.
---
Whether you are looking for a primary care doctor or a pediatrician, or another medical specialist, SouthCoast Health has you covered with its wide range of world-class healthcare services, available throughout the Coastal Empire and Lowcountry. Founded in 1996, SouthCoast Health has 120 physicians and medical professionals in 17 locations in Savannah, Richmond Hill, Pooler, Rincon, Baxley, Hilton Head, Hinesville, and Statesboro. SouthCoast Health offers comprehensive medical services including: Family Medicine, Internal Medicine, Pediatrics, Allergy and Immunology, Cardiology, Endocrinology, Eye Care, Imaging, Infectious Diseases, Nephrology, Neurology, Physical Therapy, Podiatry, Sleep Medicine, Surgery, Clinical Trial Research Studies, Diabetic Self-Management Training Sessions, Dietetic Counseling, Laboratory Services, Massage Therapy, Optical Shop, Pharmacy, and Urgent Care.