SouthCoast's Dr. Eskandar: Bring more under health-care umbrella
Tuesday, January 24, 2017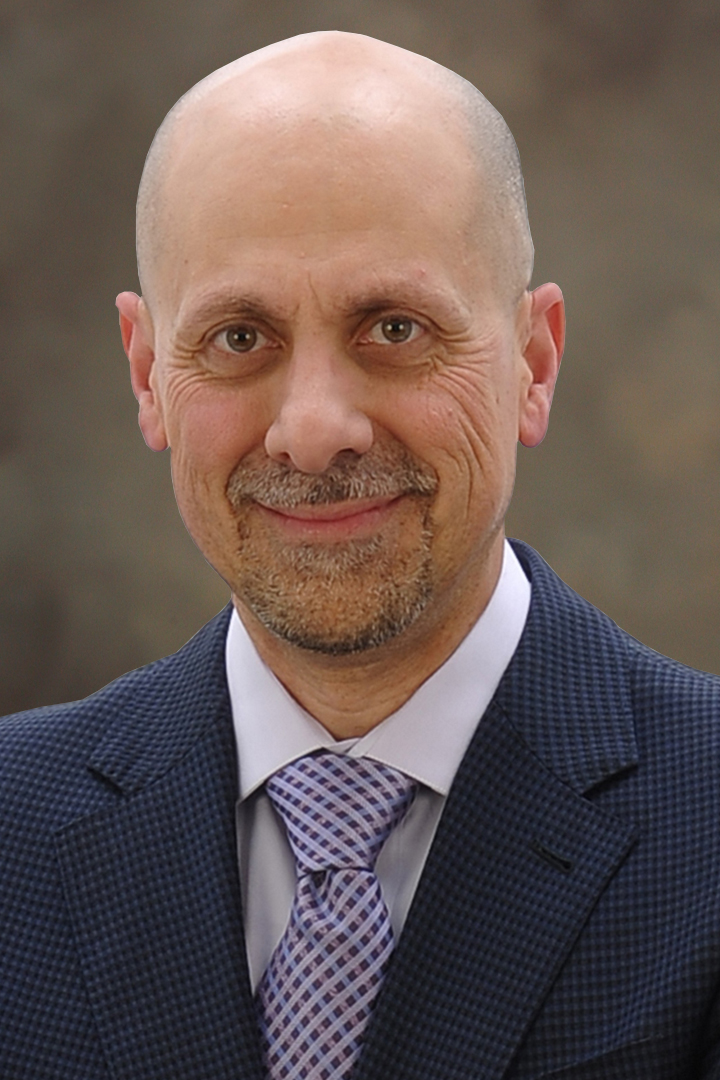 Dr. Nizar S. Eskandar, who heads SouthCoast Health's Nephrology Department, came to the United States from Syria in 1995. As part of the conditions set by the U.S. government for him to be certified to practice medicine, he had to work in what the government deems an underserved area (by the health care industry).
This brought him to Hinesville, an experience that helped him to form strong beliefs about the U.S. health care system. Dr. Eskandar is not a partisan but nonetheless, believes there is much that should be fixed. As the calendar has turned to 2017, the Georgia General Assembly will seek to address the crisis facing the state's rural hospitals and the U.S. Congress and President Donald J. Trump have pledged to repeal and replace the Affordable Care Act.
One of the biggest reasons as to why Dr. Eskandar believes all Americans should have insurance is the benefits — not to mention potential cost savings — that insurance brings through preventative care. People without insurance are less likely to seek medical attention and when they do, their condition often is much worse than it would have been if they had sought it earlier.
"In my opinion, it is a disgrace in the wealthiest country on earth that not everyone is covered by insurance," Dr. Eskandar said. "I'm not for or against Obamacare. The concept is noble. The approach could be modified or done better or the way to apply that could be better planned or structured differently to be more coherent and more applicable.
"But, certainly, I am in favor in of having everybody in the wealthiest country on the earth to have insurance in one way or another. I think that should be done. The way to be done is debatable."
Since he has arrived at SouthCoast, Dr. Eskandar has made it a priority to reach out to rural areas, where there are fewer physicians and available health care services. He said that people who live in rural areas have "a hard time getting the proper care in the right time."
Dr. Eskandar, who is board-certified in both critical care medicine and nephrology, well knows how vital it can be for a patient to receive immediate care in the case of an emergency in order to create the best possible outcome for that patient under the circumstances.
"It is probably the nature of life, how we are — and I'm not talking about any doctor — but the quality of care that goes to the countryside probably is less updated or less skilled than the one that is practicing in an urban area," Dr. Eskandar said. "And having said that part, it becomes a part of the problem, not rendering the right care at the right time. I believe that is a very crucial statement."
As a result, Dr. Eskandar is an ardent believer that physicians who are up-to-date on the latest technologies, techniques, and studies can make a difference by bringing their services to underserved populations, some of which suffer from issues associated with poverty and the ability to afford the best medical care.
"Because of that, I firmly believe that we physicians who work in urban areas should outreach to the countryside and underserved areas," he said. "So that our team can go there and deliver our whole package of services. That way patients are receiving the right care at the right time much better than before."
Part of the issue for people who live in rural areas can be made worse by poverty, which makes it more difficult to afford insurance and pay for medical care. According to a report in the Atlanta Journal-Constitution, 18.3 percent of Georgians live below the poverty line, the seventh-highest rate in the United States.
"For that reason, some folks don't seek medical attention," Dr. Eskandar said. "Having all the people covered will emphasize preventative care. Now preventative care is covered by all these insurance policies. By having preventative care, it goes a long way in preventing complications from diseases in the future."
Dr. Eskandar cited diabetes as an example. Using data compiled through the U.S. Centers for Medicare & Medicaid Services (CMS), which covers 100 million people, physicians have learned to treat diabetes more proactively as part of chronic disease management. As a result, Dr. Eskandar said, complications from diabetes are on the decline and not as acute as they were in the past.
People who suffer from conditions such as diabetes, heart failure, COPD and chronic kidney disease are among the ones who would benefit from preventative care through chronic disease management if they were insured, Dr. Eskandar said. That, in turn, would lead to increased cost savings, he said, by having fewer people on dialysis, for example, who suffer from diabetes.
He said 1 percent of the population insured by CMS is on dialysis but the cost of insuring those patients represents more than 7 percent of the entire CMS budget.
"It's a disease management — it's not just taking care of one single visit — it's a whole process of disease management," Dr. Eskandar said. "So the chronic disease management plays a pivotal role in establishing insurance for all of these people because they would be able to maintain it long-term, not just at the point of service.
"It's a long-term relation."
---
Whether you are looking for a primary care doctor or a pediatrician, or another medical specialist, SouthCoast Health has you covered with its wide range of world-class healthcare services, available throughout the Coastal Empire and Lowcountry. SouthCoast Health has 120 physicians and medical professionals in 18 locations in Savannah, Richmond Hill, Pooler, Rincon, Baxley, Bluffton, Hilton Head, and Hinesville. SouthCoast Health offers comprehensive medical services including: Family Medicine, Internal Medicine, Pediatrics, Allergy and Immunity, Cardiology, Endocrinology, Eye Care, Imaging, Infectious Diseases, Nephrology, Neurology, Physical Therapy, Podiatry, Sleep Medicine, Surgery, Clinical Trial Research Studies, Diabetic Self-Management Training Sessions, Dietetic Counseling, High Risk Breast Cancer Clinic, Laboratory Services, Massage Therapy, Optical Shop, Pharmacy, and Urgent Care.