SouthCoast's Dr. Eskandar: new CMS rule benefits ESRD patients
Friday, February 10, 2017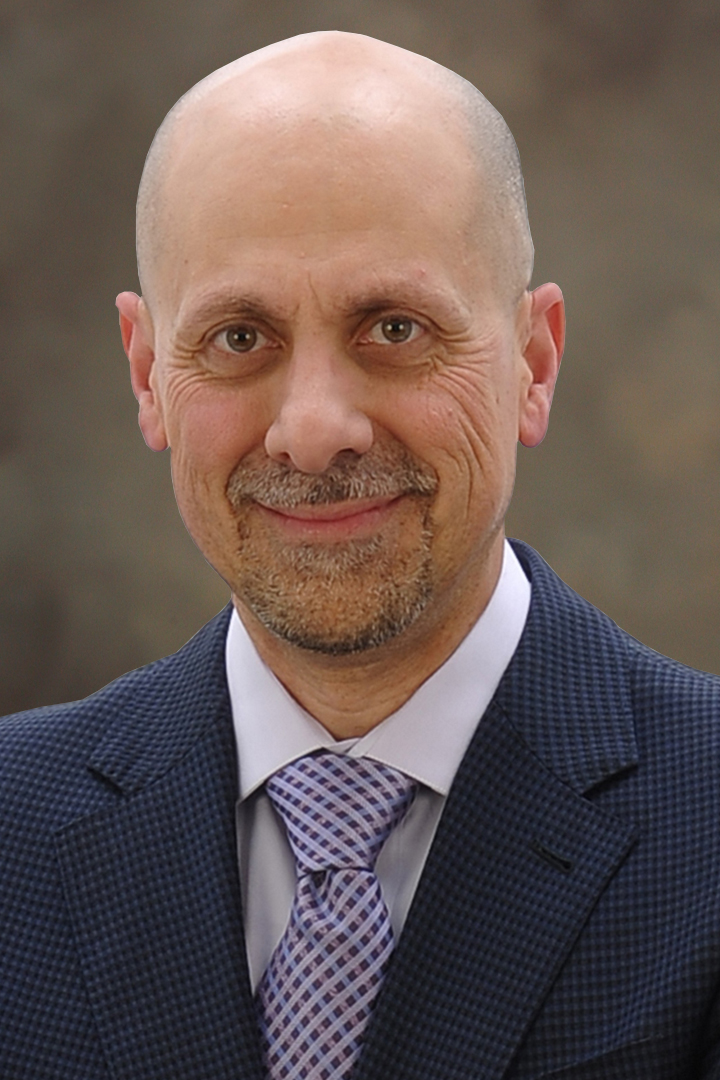 These days Automated External Defibrillators are everywhere: large office buildings, schools, gyms, you name it.
It's a great thing and they are saving lives. That, however, does not mean that people who suffer sudden cardiac arrest and are revived by defibrillators remain free of any long-term side effects.
Dr. Nizar S. Eskandar, who heads SouthCoast Health's Nephrology Department and is a Board Certified Critical Care doctor, said that defibrillators are an example of the increased technology and awareness that is helping to save lives — but that is also leaving an increasing number of people with end-stage renal disease (ESRD), a trend that is one of the latest developments in the field of nephrology.
ESRD is the last stage of chronic kidney disease. People who suffer from ESRD cannot survive without dialysis or a kidney transplant. According to the National Kidney Foundation, more than 660,000 Americans are being treated for kidney failure, including 468,000 who are dialysis patients and 193,000 who have a functioning kidney transplant.
In fact, ESRD is increasing in the United States by 5 percent every year, according to the University of California-San Francisco, and while people who suffer from the condition represent 1 percent of the U.S. Medicare population, they account for 7 percent of the Medicare budget.
The increasing number of people on dialysis "is good in a sense that we are more advanced in technology and we are more advanced in keeping people alive by all means," Dr. Eskandar said. "A long time ago, those people would have died. Now we have new life-saving technologies."
Specifically, he mentioned technologies in Intensive Care Units, to name a few, the respirators; a technology known as ECMO (Extracorporeal Membrane Oxygenation); and another known as CVVHD (Continuous veno-venous hemodialysis), a continuous type of dialysis used in the ICU.
"So all of these technologies, prompt antibiotic use, more awareness of acute illness and septic shock, and rapid response to cardiac arrest outside of the hospital and inside the hospital — all of these rapid response teams and all of these kinds of awareness of those moments have enabled people to reach the ICU and when they reach the ICU, we are able to maintain their lives. And, fortunately, some of them will recover but unfortunately, kidneys sometimes do not and some patients will end up with end-stage renal disease."
Dr. Eskandar said previously patients with ESRD who were insured by the U.S. government through Medicare and Medicaid did not have dialysis covered unless they are deemed to have ESRD. However, late last year the Centers for Medicare and Medicaid (CMS) announced that it would now cover this growing population of dialysis need that results from acute renal failure until patients either recover from dialysis or are deemed to have ESRD. The policy took effect on Jan. 1, 2017.
"That is good news for the patients," Dr. Eskandar said. "We can facilitate a more coherent and smooth transition from hospitals to out patient dialysis clinics via discharge planning and make it easier for the patient to get the benefit of moving from the ICU to the floor and to rehab then to discharge. It is better for the patient, no doubt."
---
Whether you are looking for a primary care doctor or a pediatrician, or another medical specialist, SouthCoast Health has you covered with its wide range of world-class healthcare services, available throughout the Coastal Empire and Lowcountry. Founded in 1996, SouthCoast Health has 120 physicians and medical professionals in 17 locations in Savannah, Richmond Hill, Pooler, Rincon, Baxley, Bluffton, Hilton Head, Hinesville, and Statesboro. SouthCoast Health offers comprehensive medical services including: Family Medicine, Internal Medicine, Pediatrics, Allergy and Immunology, Cardiology, Endocrinology, Eye Care, Imaging, Infectious Diseases, Nephrology, Neurology, Physical Therapy, Podiatry, Sleep Medicine, Surgery, Clinical Trial Research Studies, Diabetic Self-Management Training Sessions, Dietetic Counseling, High Risk Breast Cancer Clinic, Laboratory Services, Massage Therapy, Optical Shop, Pharmacy, and Urgent Care.