Tips to Keeping Your Heart Happy and Healthy
Tuesday, February 14, 2017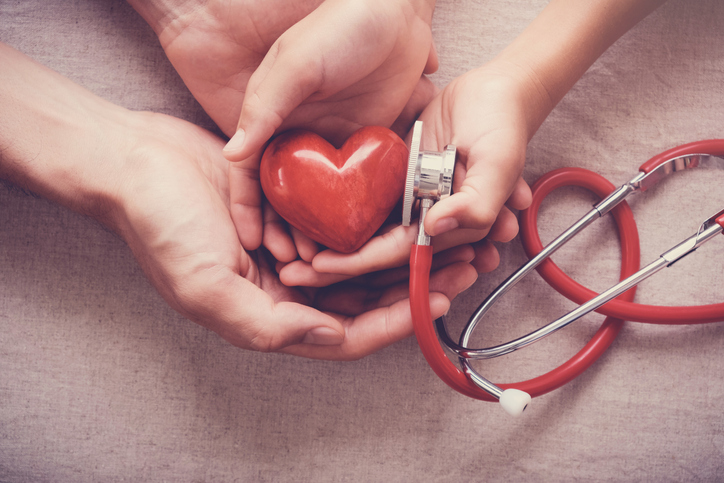 According to the U.S. Department of Health and Human Services, heart disease is the leading cause of death for men and women in the United States. American Heart Month, the month of February, makes a difference by raising awareness for heart-related diseases, which causes one in four deaths every year. Luckily, heart disease can often be prevented when people make healthy lifestyle choices.
The SouthCoast Health team is always prepared to help patients face, overcome, and prevent heart disease. "We have the expertise to recognize, diagnose, and treat patients with heart-related diseases and disorders," said SouthCoast Health cardiologist Dr. Roy D. Flood. "Our experience and qualifications demonstrate that we are able to do an excellent job in handling this frequent patient problem."
In order to make sure you're doing what you can to prevent heart disease, keep these following tips in mind:
Choose a healthy eating plan. In order to keep your blood pressure, cholesterol levels, and possible diabetes under control, eating a lot of healthy fruits and vegetables is key. Keeping a healthy diet will also help you reach and maintain a healthy weight, which reduces your risk of developing heart disease.
Be physically active. No surprise here. We recommend about two and a half hours of moderate to intense aerobic physical activity every week in order to exercise your heart. Get your blood flowing by taking a brisk walk around the neighborhood or by going out for a light jog. Other heart healthy, low impact exercises include swimming, water aerobics, climbing stairs, and bike riding.
Take a cardiac calcium score test. This special X-ray test will check for the buildup of calcium in plaque on the walls of your arteries. It checks for heart disease in an early stage and can also determine the severity of existing heart disease. Results from this test will also help your doctor make decisions about how to lower your risk for heart disease, heart attack, or stroke. However, this test isn't recommended for men younger than 40 or women younger than 50.
Be prepared. It's never too late to learn the warning signs of a heart attack and/or stroke. Common symptoms of a heart attack include severe chest pain, dizziness, or discomfort and tightness in the neck, arms, and chest. Symptoms of a stroke usually include a sudden numbness, stiff muscles, and difficulty speaking.
Maintaining your heart health starts with getting yourself educated and by consulting a physician to further understand your risk factors. Contact SouthCoast Health today for a consultation and remember to keep these tips in mind to keep your heart happy and healthy!
---
Whether you are looking for a primary care doctor or a pediatrician, or another medical specialist, SouthCoast Health has you covered with its wide range of world-class healthcare services, available throughout the Coastal Empire and Lowcountry. SouthCoast Health has 120 physicians and medical professionals in 18 locations in Savannah, Richmond Hill, Pooler, Rincon, Baxley, Hilton Head, Hinesville, and Statesboro. SouthCoast Health offers comprehensive medical services including: Family Medicine, Internal Medicine, Pediatrics, Allergy and Immunology, Cardiology, Endocrinology, Eye Care, Imaging, Infectious Diseases, Nephrology, Neurology, Physical Therapy, Podiatry, Sleep Medicine, Surgery, Clinical Trial Research Studies, Diabetic Self-Management Training Sessions, Dietetic Counseling, Laboratory Services, Massage Therapy, Optical Shop, Pharmacy, and Urgent Care.