Safety Tips For Savannah's St. Patrick's Day Celebrations
Tuesday, February 28, 2023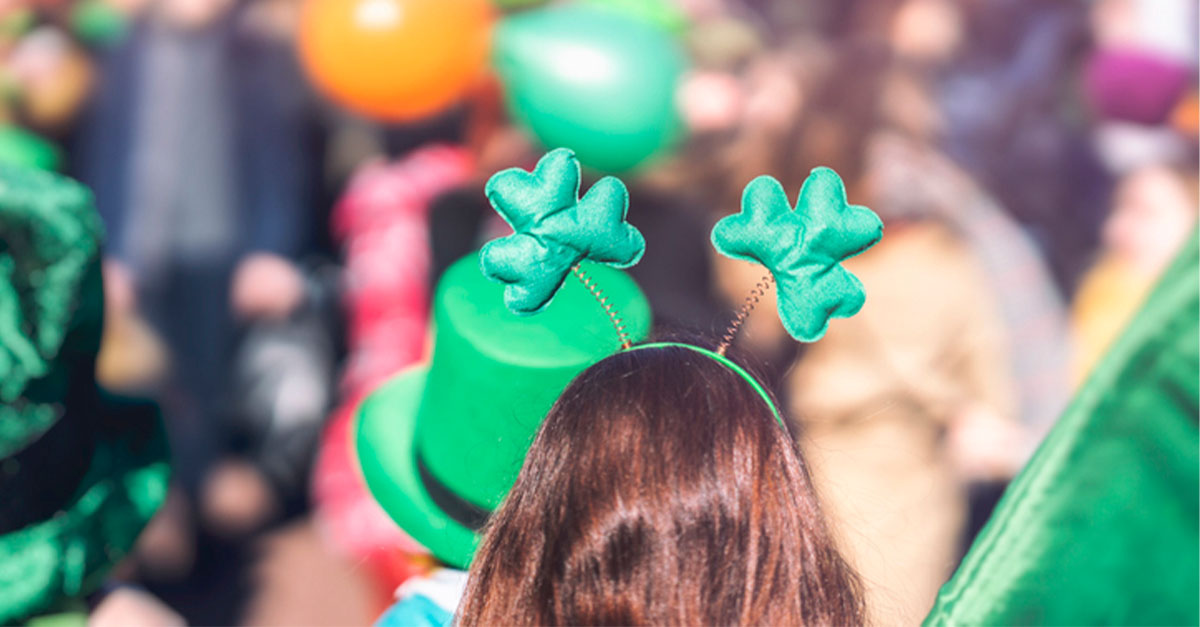 This year's St. Patrick's Day Parade begins at 10:15 a.m. on Friday, March 17th! Whether you're celebrating this week by planning a house party or heading downtown, we at SouthCoast Health want you and your family to celebrate as safely as possible.
Below are a few tips that can help end the day in the best way possible.
Plan Ahead
Go out with a group instead of meeting up alone. If you are with family, make sure everyone's phones are fully charged and to pick a point of interest. A well-known location will help everyone navigate to one area if someone gets lost – like the big, green fountain! The Savannah St. Patrick's Day Parade Committee has a parade map to show the area of the 2023 St. Patrick's Day Festival and the annual St. Patrick's Day parade route. It is a great resource for the times of street closings along with information on cat shuttles and ferries.
Stay Hydrated
The golden rule of drinking: for every alcoholic drink, drink a glass of water to match. This practice will maintain BAC (blood alcohol content) and keep you hydrated. For those planning to do a lot of walking, bring a refillable water container to help quench thirst and save a few extra bucks!
Eat Before Consuming Alcohol
Along with drinking water, eating before and throughout the time you're drinking can save you from getting sick, and waking up with a terrible hangover. Alcohol poisoning can happen to anyone and it's important to know the symptoms, which include: confusion, vomiting seizures, slow or irregular breathing, pale skin, and low body temperature. If you see these signs or symptoms, get help and try sitting the person up or on their side. Never leave a person laying on his or her back, where they can choke on their own vomit.
Do Not Drink and Drive
In 2023, there's no excuse to have a DUI anymore. If you're planning on drinking during the celebratory weekend, there are plenty of options such as the CAT (Chatham Area Transit), hailing a cab, or calling for a Lyft or Uber. If you are the designated driver, be extra cautious on the road. Traffic accidents spike dramatically on days where American's celebrate by drinking like the Fourth of July, Halloween, and the Super Bowl.
Most of all, keep an eye out for yourself and others. If you see something that looks endangering, don't feel embarrassed or scared to get help. There will be plenty of officers and security to ensure everyone will have a fun-fill and safe time celebrating the luck of the Irish!
---
Whether you are looking for a primary care doctor or a pediatrician, or another medical specialist, SouthCoast Health has you covered with its wide range of world-class healthcare services, available throughout the Coastal Empire and Lowcountry. Founded in 1996, SouthCoast Health has 120 physicians and medical professionals in 17 locations in Savannah, Richmond Hill, Pooler, Rincon, Baxley, Hilton Head, Hinesville, and Statesboro. SouthCoast Health offers comprehensive medical services including: Family Medicine, Internal Medicine, Pediatrics, Allergy and Asthma, Cardiology, Endocrinology, Eye Care, Imaging, Infectious Diseases, Nephrology, Neurology, Physical Therapy, Podiatry, Sleep Medicine, Surgery, Clinical Trial Research Studies, Diabetic Self-Management Training Sessions, Dietetic Counseling, Laboratory Services, Massage Therapy, Optical Shop, Pharmacy, and Urgent Care.