What is Pulmonology? SouthCoast Health Pulmonologist Dr. Doug Hanzel Explains the Mysterious Specialty
Friday, May 5, 2017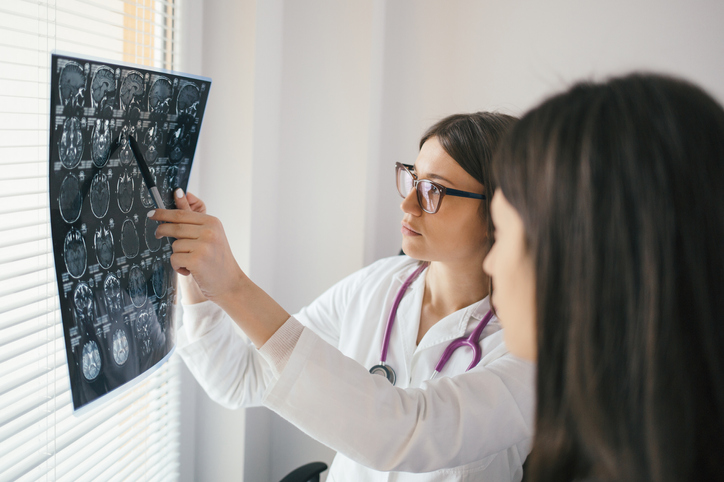 We are spreading the word about a specialty many people don't know about: pulmonology. SouthCoast Health's pulmonologist Dr. Doug Hanzel explains his specialty and the many things that he treats.
Definition
Pulmonology is an area of medicine that focuses on the respiratory system, in particular, the diagnosis and treatment of lung conditions and diseases. However, in some instances, pulmonologists may treat the cardiovascular system. Primarily, these doctors look after the three central parts of the respiratory system: the airway, the lungs, and the respiratory muscles.
Pulmonologists look after all of these delicate body parts and treat anything that can go wrong with them.
2. Conditions
When problems with your respiratory system surface, the first step is visiting your general practitioner. Depending on the condition you are suffering from, they might refer you to a pulmonologist. These problems range from mild to severe and may require anything from surgery to medication to treat.
Pulmonologists treat asthma and bronchiectasis, the latter a condition that occurs when lungs can't clear mucus. These specialists tackle a variety of other ailments, including chronic obstructive pulmonary disease, which blocks airflow; interstitial lung diseases affecting the space and tissue around the alveoli; occupational lung diseases, which occur with the inhalation of dust or chemicals in a work environment; and obstructive sleep apnea, a problem that slows or halts your breathing while sleeping.
This general list, however, does not convey the vast scope of diseases and challenges that pulmonologists treat.
3. Procedures
Pulmonologists perform an array of different procedures. They execute CT scans for detailed images of the bones, muscles, organs and blood vessels in your chest. They utilize chest fluoroscopy and chest ultrasounds to observe how well your lungs, organs and chest structures are functioning. Pulmonologists also evaluate for transplantations of lungs as well as lobectomies to remove lobes in lungs. To diagnose and treat sleeping disorders, pulmonologists often conduct sleep studies.
4. Education
The path to becoming a board-certified pulmonologist is an arduous one. Although pulmonology is classified as a subspecialty in internal medicine, anyone who wishes to become a pulmonologist must have a knowledge of multiple specialties. There are various steps required to achieve this: a four-year college degree, a four-year medical school program, a three-year residency in internal medicine, a two to three-year fellowship and finally, a specialty board certification exam.
Rest assured, all pulmonologists undergo a rigorous and lengthy education process, and they are all more than qualified to handle your healthcare issues.
World Asthma Day is designed to help spread awareness of the respiratory issues that many people deal with on a day-to-day basis. It's important to stay on top of your health and to understand all aspects of healthcare that are available to you, including pulmonology.
If you would like to schedule an appointment with SouthCoast Health's pulmonologist, Dr. Hanzel click here.
---
Whether you are looking for a primary care doctor or a pediatrician, or another medical specialist, SouthCoast Health has you covered with its wide range of world-class healthcare services, available throughout the Coastal Empire and Lowcountry. SouthCoast Health has 120 physicians and medical professionals in 18 locations in Savannah, Richmond Hill, Pooler, Rincon, Baxley, Bluffton, Hilton Head, and Hinesville. SouthCoast Health offers comprehensive medical services including: Family Medicine, Internal Medicine, Pediatrics, Allergy and Immunity, Cardiology, Endocrinology, Eye Care, Imaging, Infectious Diseases, Nephrology, Neurology, Physical Therapy, Podiatry, Sleep Medicine, Surgery, Clinical Trial Research Studies, Diabetic Self-Management Training Sessions, Dietetic Counseling, High Risk Breast Cancer Clinic, Laboratory Services, Massage Therapy, Optical Shop, Pharmacy, and Urgent Care.