When It Comes to Pediatric Wellness Exams, Sooner Is Better than Later
Thursday, May 25, 2023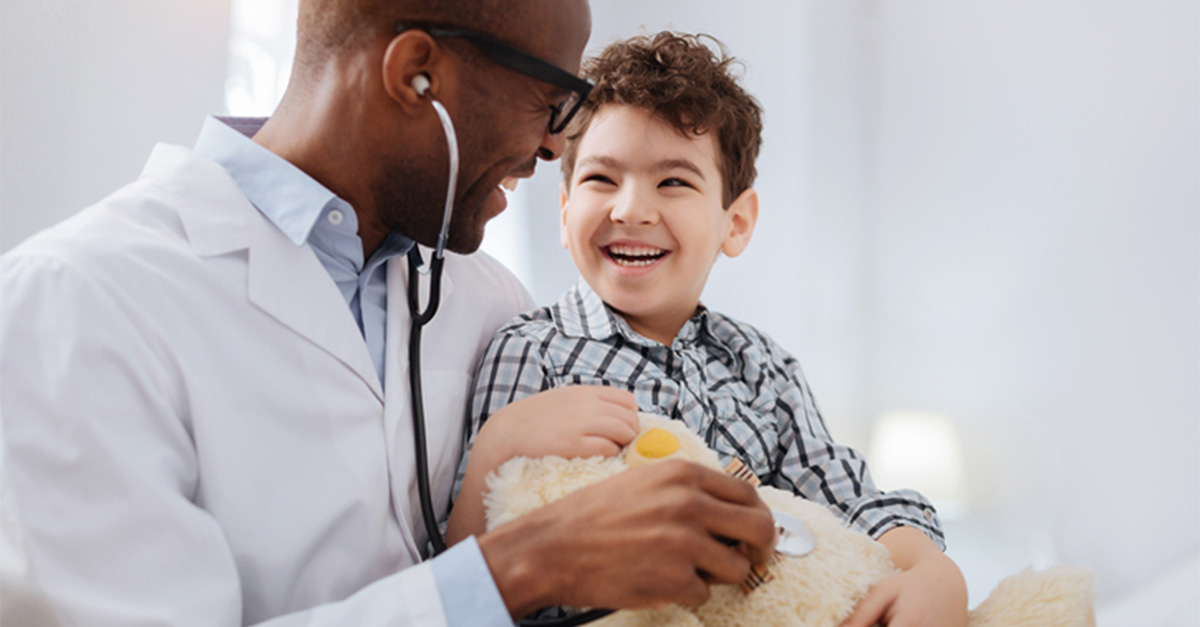 Summer has arrived, and that means a lot more free time for you and your child. One of the best ways to productively spend this time is by scheduling a pediatrics appointment to complete a yearly check-up. Annual wellness exams are critical in maintaining the health and happiness of your child, and knocking these out at the beginning of the summer versus at the end avoids many potential problems. These include include vaccination updates and sports physicals too!
"Our offices become so hectic at the end of the summer when school is about to begin again. Because of this we always encourage parents to bring their kids in at the beginning of the summer to avoid the back-to-school rush," SouthCoast Health pediatrician, Dr. David Mozer explained. "This also ensures the child and parent have more quality time with their pediatrician and gives parents peace of mind through summer months usually filled with lots of travel."
Still not convinced to schedule an early-summer pediatrics wellness visit? Check out these four main reasons the proactive approach is best:
Discover Problems Early
Just as with adults, monitoring your child's health every year can help identify potential problems before they become severe. A general check-up examines all parts of your child's health, and these annual visits could spot potential conditions before they begin to show symptoms. Doing so before a major vacation or during the hottest parts of the summer could alert you to problems that could make these summer months dangerous. The earlier the detection, the better when it comes to treatment for many illnesses and diseases!
Establish a Healthy Relationship
Taking your child to wellness visits instills a positive habit: regularly seeing a healthcare provider. It's just as important for adults as it is for children to see their physicians for an annual visit to maintain optimal health. An excellent way to teach your kids this habit is to lead by example. As they see you prioritize this task, it will be an organic transition for your child to begin scheduling their own wellness visits once they are old enough.
The earlier you schedule the appointment, the more quality time that your child will have to spend with the pediatrician and to build their relationship with him or her, versus squeezing an appointment in during the busy back-to-school season.
Peace of Mind While Out of Your Home
A visit to your pediatrician might be required for many summer programs for kids. Depending where your family travels, your child must be up to date on all of the current immunizations. Schedule an appointment with a SouthCoast pediatrician to ensure they are.
Visiting the doctor at the beginning of the summer versus the end also gives you peace of mind if you chose to travel this summer. Knowing that your child is completely healthy and happy can help make your entire family more relaxed. Enjoy the summertime with your family by finishing this chore first.
Physicals
Multiple sports and after school activities require yearly physicals. Many families like to wait until the school season is about to begin to get these, but the best time is at the beginning of the summer. You won't have to rush, you'll have more time to relax afterward, and you'll be ahead of the schedule which can mean less stress and more time to enjoy the last leg of summer vacation.
Overall, there are no downsides to scheduling pediatric check-ups at the beginning of the summer. You'll be able to ensure your child is as healthy, and you'll be crossing to-dos off your list. Don't wait. Schedule an appointment (Well Baby/Child) with a SouthCoast pediatrician today!
---
Whether you are looking for a primary care doctor or a pediatrician, or another medical specialist, SouthCoast Health has you covered with its wide range of world-class healthcare services, available throughout the Coastal Empire and Lowcountry. Founded in 1996, SouthCoast Health has 120 physicians and medical professionals in 17 locations in Savannah, Richmond Hill, Pooler, Rincon, Baxley, Hilton Head, Hinesville, and Statesboro. SouthCoast Health offers comprehensive medical services including: Family Medicine, Internal Medicine, Pediatrics, Allergy and Asthma, Cardiology, Endocrinology, Eye Care, Imaging, Infectious Diseases, Nephrology, Neurology, Physical Therapy, Podiatry, Sleep Medicine, Surgery, Clinical Trial Research Studies, Diabetic Self-Management Training Sessions, Dietetic Counseling, Laboratory Services, Massage Therapy, Optical Shop, Pharmacy, and Urgent Care.