Avoiding Disaster: How SouthCoast Health Cardiologist Dr. Roy Flood Saved Jim McGaw from a Heart Attack
Thursday, July 20, 2017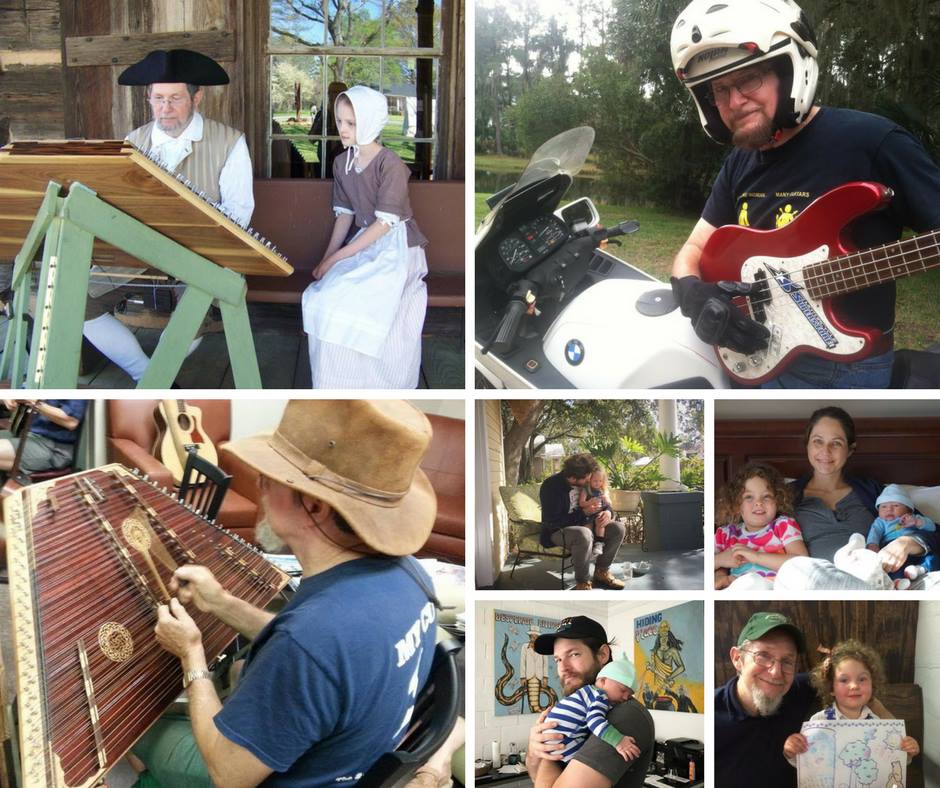 In the midst of open-heart surgery, SouthCoast Health patient Jim McGaw wasn't capable of making decisions for himself. But unfortunately, a big decision did need to be made in that exact moment, when SouthCoast Cardiologist Dr. Roy Flood noticed something unexpected with Jim's heart.
Rewind to six years before this surgery, Jim had just begun visiting SouthCoast Health's Internal Medicine Physician Dr. Bhavesh Patel for yearly check-ups. Throughout these years, Jim did not have any major health issues. In August 2016, that all changed when Jim visited Dr. Patel with a specific complaint.
What should have been easy tasks, such as moving around his home, left Jim out of breath and forced him to sit and recover. Based on these symptoms, Dr. Patel immediately knew they needed to look at Jim's heart. He referred Jim to SouthCoast Health's Imaging Center to run tests. It wasn't long after that Jim was referred to another SouthCoast Health expert: cardiologist Dr. Roy Flood.
Dr. Flood noticed the arteries in Jim's heart were narrow. As a result, the blood in his body wasn't flowing well, over-working his heart and creating the shortness of breath Jim was experiencing. To fix the issue, Dr. Flood planned to perform a procedure called angioplasty on Jim's heart to place artery stents. These small mesh tubes would open the narrow arteries in Jim's heart and allow the blood to flow properly.
A few days later, the angioplasty began. However, instead of narrow arteries, Dr. Flood found five major artery blockages, a significantly more serious problem than narrow arteries. While both affect the flow of blood in the body, severe blockages completely cut off blood from the heart. To open up these blockages, five bypasses were performed instead of putting in stents. This change of plans was necessary to save Jim's life.
"Waiting a day or two to perform this surgery would have put Jim at high risk for suffering from a heart attack or another similar cardiac attack," Dr. Flood explained. "We're lucky that we planned this surgery when we did."
SouthCoast Health's wide umbrella of in-house specialists allows patients to move quickly in-between referrals just as Jim did. He was able to see a cardiologist within a few days after visiting his internist, which in turn allowed Dr. Flood to treat the life-threatening issue as quickly as possible.
Thankfully, the surgery went well even with the unexpected change of plans. When Jim was awake and alert after the surgery, Dr. Flood delivered the news about what he found and the change in procedure.
Jim's response? "Evidently, traffic was very heavy!"
This joke is a testimony to Jim's high spirit and jovial nature even after narrowly avoiding something as devastating as a heart attack. Instead of letting this scare knock him off his feet, Jim was ready to get back to doing his favorite things, like playing the hammer dulcimer, without running out of breath.
"Dr. Patel's diagnostics skills and Dr. Flood's expertise saved my life," Jim said. "Their skill-level is unparalleled."
It turned out to be especially important that Jim received this top-notch care when he did. Just two weeks after his open-heart surgery, Hurricane Matthew hit the coastal Georgia area. Jim had to be evacuated from his home, a pillow placed over his heart to make sure nothing was harmed in the move. Thankfully, Jim and his family were safely evacuated without any complications to Jim's condition.
Even in the face of these unexpected events, Jim couldn't be more thankful. With a loving wife, two amazing children, and four adorable grandchildren, it's easy to see why.
"It was a scary time for me and my family," Jim explained. "But thanks to the incredible support and talent of SouthCoast, none of our fears came to life. We're so thankful for that."
If you would like to schedule an appointment with SouthCoast Health, whether you need a cardiologist or an internist, click here.
---
Whether you are looking for a primary care doctor or a pediatrician, or another medical specialist, SouthCoast Health has you covered with its wide range of world-class healthcare services, available throughout the Coastal Empire and Lowcountry. SouthCoast Health has 120 physicians and medical professionals in 18 locations in Savannah, Richmond Hill, Pooler, Rincon, Baxley, Hilton Head, Hinesville, and Statesboro. SouthCoast Health offers comprehensive medical services including: Family Medicine, Internal Medicine, Pediatrics, Allergy and Immunology, Cardiology, Endocrinology, Eye Care, Imaging, Infectious Diseases, Nephrology, Neurology, Physical Therapy, Podiatry, Sleep Medicine, Surgery, Clinical Trial Research Studies, Diabetic Self-Management Training Sessions, Dietetic Counseling, Laboratory Services, Massage Therapy, Optical Shop, Pharmacy, and Urgent Care.