SouthCoast Health Thinks Pink for Breast Cancer Awareness Month
Thursday, October 8, 2015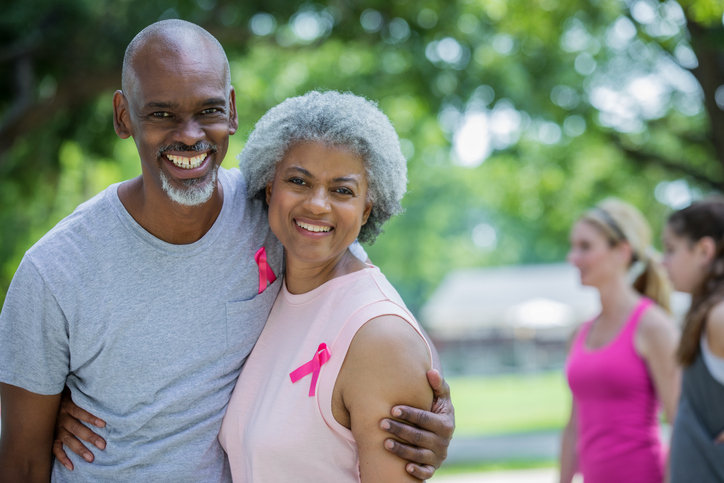 October is Breast Cancer Awareness Month, which is an annual campaign to increase awareness of the disease. Though most people are aware of breast cancer, many do not take the steps to detect the disease in its early stages and encourage others to do the same.
SouthCoast Health is dedicated to raising awareness and sharing resources for women of all ages to combat this disease. Our 3D mammography capabilities and NEW High Risk Breast Cancer Clinic are leading the way in our fight against breast cancer. Learn more:

Join SouthCoast Health this October for these Breast Cancer Awareness Month activities!
High Risk Breast Cancer Clinic
Opening this month, the clinic will see patients on Fridays by appointment only. The clinic provides breast cancer screening, chemoprevention, and genetic risk evaluation for individuals at increased risk of breast cancer.
Breast Health Seminar
Join Dr. Patricia P. Shapiro, Dr. Christa L. Jillard, Dr. L. Neil Odom and Dr. Regina B. Dandy for a FREE seminar on breast health and the latest technology in breast mammography.
Date: Monday, October 12
Time: 6:30 p.m.
Location: SouthCoast Health, 89 Interchange Drive, Richmond Hill, GA 31324
Weekend Mammograms Services
Beginning in October, SouthCoast Health's Savannah Imaging office will open each Saturday from 9am – noon for screening mammograms. Walk-ins or appointments are available.
Contact the Savannah Imaging office at 912-691-4200 for more information.
Check Your Pumpkins!
Diligent breast self-exams and mammograms can be the key to early breast cancer detection. To celebrate the Halloween season, SouthCoast Health offices will have a pumpkin decorating contest.
We invite you to drop by any of our participating offices to check out and vote for our pumpkins and we encourage you to remind the women in your life to check their "pumpkins"!
---
Whether you are looking for a primary care doctor or a pediatrician, or another medical specialist, SouthCoast Health has you covered with its wide range of world-class healthcare services, available throughout the Coastal Empire and Lowcountry. Founded in 1996, SouthCoast Health has 120 physicians and medical professionals in 17 locations in Savannah, Richmond Hill, Pooler, Rincon, Baxley, Bluffton, Hilton Head, Hinesville, and Statesboro. SouthCoast Health offers comprehensive medical services including: Family Medicine, Internal Medicine, Pediatrics, Allergy and Immunology, Cardiology, Endocrinology, Eye Care, Imaging, Infectious Diseases, Nephrology, Neurology, Physical Therapy, Podiatry, Sleep Medicine, Surgery, Clinical Trial Research Studies, Diabetic Self-Management Training Sessions, Dietetic Counseling, High Risk Breast Cancer Clinic, Laboratory Services, Massage Therapy, Optical Shop, Pharmacy, and Urgent Care.