SouthCoast Health Wins Four Categories and One Runner-Up Acknowledgement for the 2019 "Bryan's Favorites"
Friday, February 1, 2019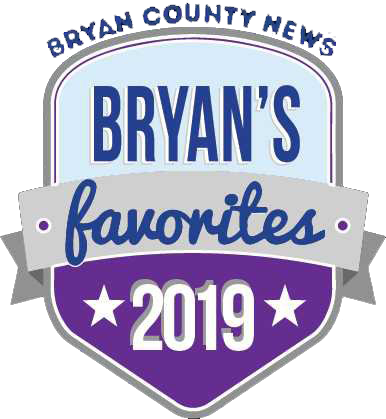 SouthCoast Health is pleased to announce four-category winnings for the 2019 Bryan County News competition, "Bryan's Favorites." Readers of the publication voted SouthCoast Health as the Best Medical Group. SouthCoast Health medical providers Dr. William Webb, Dr. L. Nelson Elam, and Crystal Carter won the categories for Best Physician, Best Pediatrician, and Best Nurse, respectively. Also, Dr. Keith M. Seibert was acknowledged as the runner-up for the Best Pediatrician. All four honorees practice at the SouthCoast Health Pediatrics location in Richmond Hill.
"We are extremely proud to see our quality of care is appreciated and acknowledged in the local Bryan County community," SouthCoast Health Administrator John Marrero said. "Congratulations to the honorees and all our team members at our Richmond Hill locations. Delivering the best healthcare requires a team effort. We are so honored that our patients have recognized our hard work. "
The SouthCoast Health Pediatrics team in Richmond Hill has been honored with Bryan's Favorites Awards since 2015. They are excited to be acknowledged again in 2019 and consider it a great privilege to be trusted to care for your children.
---
Whether you are looking for a primary care doctor or a pediatrician, or another medical specialist, SouthCoast Health has you covered with its wide range of world-class healthcare services, available throughout the Coastal Empire and Lowcountry. SouthCoast Health has 120 physicians and medical professionals in 18 locations in Savannah, Richmond Hill, Pooler, Rincon, Baxley, Bluffton, Hilton Head, Hinesville, and Statesboro. SouthCoast Health offers comprehensive medical services including: Family Medicine, Internal Medicine, Pediatrics, Allergy and Immunology, Cardiology, Eye Care, Imaging, Infectious Diseases, Nephorology, Neurology, Physical Therapy, Podiatry, Pulmonology, Sleep Medicine, Surgery, Clinical Trial Research Studies, Diabetic Self-Management Training Sessions, Dietetic Counseling, High Risk Breast Cancer Clinic, Laboratory Services, Massage Therapy, Optical Shop, Pharmacy, and Urgent Care.