The Benefits of Multiple Specialties All in One Network
Tuesday, February 5, 2019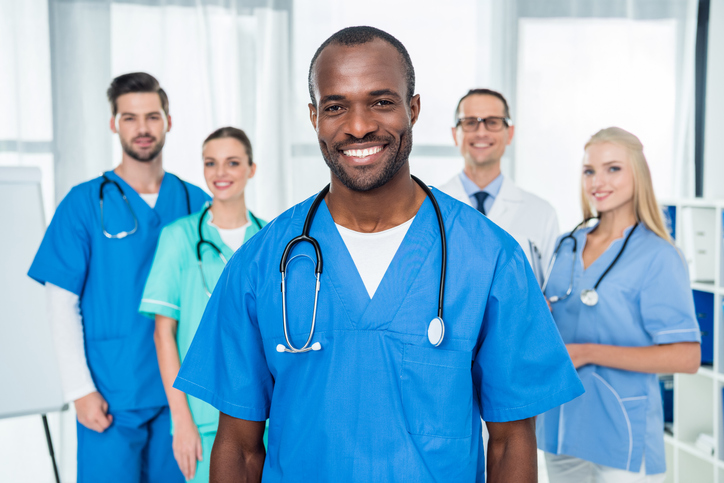 SouthCoast Health is extremely proud to be a multi-specialty medical group that offers community members a wide range of wellness services, no matter what health situation they find themselves in.
"The fact that our patients can find a variety of specialty services within the same system that they receive their primary care is what helps us stand apart from other healthcare organizations in the Lowcountry and Coastal Empire area," SouthCoast Health's Health Administrator John Marrero said. "Nowhere else in this area can you find our high-quality level of care covering you in almost every single medical field possible."
So, what are the benefits of this type of integrated health system for patients?
We've Got You Covered, No Matter What
Having a medical emergency? We've got Urgent Care locations for that. Need help navigating a diet to accommodate diabetes or heart health issues? Not only do we have cardiologists on hand, but we also have a Diabetic Self-Management Training Sessions. Got a foot problem that just won't go away? Our podiatry department can assist.
Whether you're concerned about an infectious disease or hoping to get a handle on your sleeping problems, SouthCoast Health is proud to employ the most hard-working diverse staff and departments that can tackle any medical problem that comes your way. After all, our patients deserve the best medical care there is to offer.
In case you were curious, here are all of the services we're proud to offer.
In-House Specialty Services Make Life Easier
When your primary care physician refers you to a specialist, it can be a complicated process to get the care you need promptly. The last thing you should have to worry about is calling different departments to understand if they take your health insurance or if they can help you with your medical issues. Plus, having to meet someone new and explain your medical history and background from the very beginning can be annoying, especially if you're in significant pain or extremely worried. None of these difficulties happen with us.
Since our medical professionals are all tied together through the SouthCoast Health network, the process of sharing information is much smoother and the burden falls much less on the patient. That means if your primary care physician needs to refer you, you'll know right from the start that you're in capable hands. Plus, you won't have to worry about reexplaining your concerns and medical history. When you meet your specialist, they'll be able to access your files before you step in the office.
Put all of this together, and you get higher quality, more efficient, and faster solutions to whatever medical issue you're facing.
All Walks of Life Welcome
Whether you're an infant or transitioning into the later years of life, we've got medical professionals who are ready to help. Our pediatricians can take care of children when they are first born and growing, then when it's time to move to a general physician, SouthCoast Health will be there for your family in this next step. Where else can you know all of your family members will be covered no matter what health issues may arise, from the youngest members of your family to the oldest? The answer is nowhere.
In fact, read about a patient who received 30 years and counting of care from SouthCoast Health.
The bottom line – SouthCoast Health brings medical coverage and convenience into one system. If you'd like to schedule an appointment with any of the departments in our facilities, give us a call at 912-691-3600 or click here to request an appointment.
---
Whether you are looking for a primary care doctor or a pediatrician, or another medical specialist, SouthCoast Health has you covered with its wide range of world-class healthcare services, available throughout the Coastal Empire and Lowcountry. Founded in 1996, SouthCoast Health has 120 physicians and medical professionals in 17 locations in Savannah, Richmond Hill, Pooler, Rincon, Baxley, Bluffton, Hilton Head, Hinesville, and Statesboro. SouthCoast Health offers comprehensive medical services including: Family Medicine, Internal Medicine, Pediatrics, Allergy and Immunology, Cardiology, Endocrinology, Eye Care, Imaging, Infectious Diseases, Nephrology, Neurology, Physical Therapy, Podiatry, Sleep Medicine, Surgery, Clinical Trial Research Studies, Diabetic Self-Management Training Sessions, Dietetic Counseling, High Risk Breast Cancer Clinic, Laboratory Services, Massage Therapy, Optical Shop, Pharmacy, and Urgent Care.