Your Guide to Summertime Emergencies
Wednesday, July 24, 2019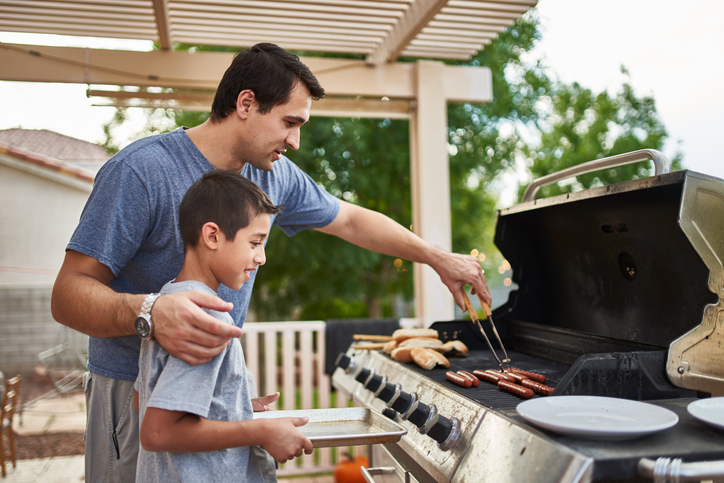 Summertime is usually a carefree, fun season spent outside, running around and enjoying the refreshing sun. But, just like anything, the summer comes with risks.
"About 27 percent of visits to the emergency are in the summer months, according to the Centers for Disease Control and Prevention," SouthCoast Health Nurse Practitioner Karen Reed stated.
That's why SouthCoast Health is proud to provide our Urgent Care clinic to the Lowcountry and Coastal Empire area of Georgia. Often times, a visit to our urgent care is the most important first step when it comes to summertime emergencies. Our expert staff will be able to provide the next best steps to fix your issues.
To learn more about the biggest summertime emergencies, keep reading below.
Heat Stroke
It's easy to get overheated during the summertime, especially if you're a kid playing outside. However, if a heat stroke is happening, it's a much more serious condition. After prolonged exposure to the outdoor heat, the body's temperature rises to 104F. This will trigger the following symptoms:
Confusion, agitation, slurred speech, and other signs that something is wrong with a person's mental state.
Nausea and vomiting
Flushed skin
Racing heart rate
Lack of sweat
Rapid breathing
Headache
If a heat stroke goes untreated, it can quickly cause damage to someone's brain, heart, kidneys, and even their muscles. That's why it's vital to get to urgent care if you suspect a heat stroke is happening to you or a loved one.
To prevent this situation altogether, make sure to spend as much time drinking water, cooling, and resting inside as you do playing outside in the heat.
Dehydration
Georgia is naturally known to have a hotter and more humid environment, meaning it's much easier for people to become dehydrated here. Especially with the blistering summer sun beating down on you, it's vitally important to make sure you are drinking enough water to keep your body happy and healthy. Otherwise, severe enough dehydration can cause:
Not using the restroom
Very dark urine
Dry skin
Dizziness
Lack of energy
Rapid heartbeat and breathing
Sunken eyes
Fainting
Confusion
Irritability
Bug Bites
Bees, wasps, hornets, ants, butterflies, and more are much more active during the summer season. While they're vital for our environment, sometimes curious kids or adults in the wrong place at the wrong time might get a bite or a string. Most people will only feel pain for a little while, but, sometimes, a person won't know they have an allergy until the moment they are bitten. When a severe allergic reaction happens, it's an emergency and time to head to the ER.
If you need more information about bugs during the summertime, click here to read this blog straight from our medical experts.
Snake Bites
Bugs aren't the only biting critters out and about during the summer. Summertime is an extremely common time for a spike in snake bite visits to the emergency room. Some common snakes in Georgia you'll find are Copperheads, Cottonmouths, Eastern Coral Snake, Eastern Diamondback Rattlesnake, and more. Certainly, if you or your child were to be bitten by one of these venomous snakes, it can be a frightening experience and requires an immediate visit to the emergency room.
If you're out hiking or in your backyard, make sure to keep an eye out for snakes. They won't attack unless they feel threatened. As long as you are respectful of their space and home, they will extend the same courtesy to you.
Big Tumbles
Unfortunately, more than 11,000,000 ER visits are recorded each year related to an injury from a fall. And when you think about the summer, the time for children playing in jungle gyms and adults up on ladders to complete house chores, broken bones are much more likely during this season.
If you or your child had a bad fall or injury that resulted in a broken bone, heading to SouthCoast Health's urgent care will get you fixed up as quickly as possible.
If you have any more questions or concerns about summertime emergencies or SouthCoast Health's urgent care, click here for more information on this service we're proud to offer.
---
Whether you are looking for a primary care doctor or a pediatrician, or another medical specialist, SouthCoast Health has you covered with its wide range of world-class healthcare services, available throughout the Coastal Empire and Lowcountry. Founded in 1996, SouthCoast Health has 120 physicians and medical professionals in 17 locations in Savannah, Richmond Hill, Pooler, Rincon, Baxley, Hilton Head, Hinesville, and Statesboro. SouthCoast Health offers comprehensive medical services including: Family Medicine, Internal Medicine, Pediatrics, Allergy and Immunology, Cardiology, Endocrinology, Eye Care, Imaging, Infectious Diseases, Nephrology, Neurology, Physical Therapy, Podiatry, Sleep Medicine, Surgery, Clinical Trial Research Studies, Diabetic Self-Management Training Sessions, Dietetic Counseling, Laboratory Services, Massage Therapy, Optical Shop, Pharmacy, and Urgent Care.