Make Mental Health a Priority this Holiday Season
Tuesday, December 17, 2019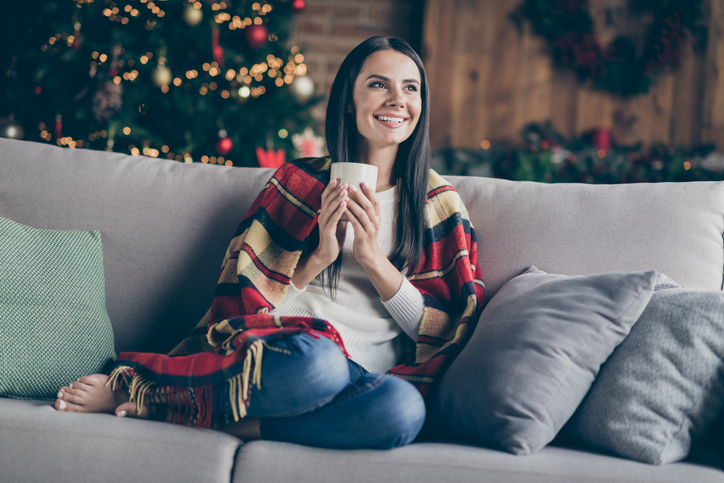 For so many people, the holiday season is a joyous time. It means being with family, relaxing, and opening presents. But, for others, the holidays aren't quite so merry. Whether it be because of broken relationships, death and grief, or inability to take time off work, what everyone else finds so fun can be painful for others.
"Mental health should be one of the biggest priorities for everyone in the season," SouthCoast Health General Physician Dr. Keith Cobb stated. "But it's vital to keep moving forward and progressing with our lives and our mental health. Just because it's the holiday doesn't mean your needs should take a back seat."
If you need help in taking care of your mental health this holiday season, keep reading below for all of our best tips and tricks.
Keep Up Your Mindful Habits
During the holidays, it may be tempting to cast aside some of your healthy habits. Therapist appointments, meditation, and other similar to-dos are often forgotten between all of the travel and get-togethers. But if you struggle with mental health issues, those habits can make a world of a difference, especially in such a busy and stressful time.
Set aside time to keep up those processes. Make appointments you know you can keep, schedule time to do your favorite self-care activities, and keep as strict of a timeline as possible so you know you will still have time to focus on your mental health. Doing so will help keep yourself feeling positive and happy.
Plan Ahead
If you know ahead of time that you will be facing difficult situations, get to planning. Write down all the hard things you might face, like awkward interactions with family or anniversaries of lost ones. Then you will be prepared ahead of time for any rough situations, and you will also be able to easily identify when to take yourself out of the situation if it comes too much.
Rely on Others
If you know you're going to have a difficult time during the holidays, talk to your loved ones. Let them know how you might struggle and how they can help. It's never a bad idea to lean on a shoulder when you need it the most.
Be Patient With Yourself
If you know this is going to be a hard time for you, be patient with yourself. It can be frustrating if you experience spikes in anxiety or depression when everyone else around you looks so happy. But it's very important to speak kindly with yourself, give yourself room to make mistakes, and also know that tomorrow is a new day and you can always improve. Being angry with yourself benefits no one and might encourage you to regress.
Even if you know the holidays will be a challenging time for you, SouthCoast Health hopes you and your loved ones have a merry season. If you would like to schedule an appointment with any of our 120 healthcare professionals encompassing more than 20 specialties and services, click here.
---
Whether you are looking for a primary care doctor or a pediatrician, or another medical specialist, SouthCoast Health has you covered with its wide range of world-class healthcare services, available throughout the Coastal Empire and Lowcountry. SouthCoast Health has 120 physicians and medical professionals in 18 locations in Savannah, Richmond Hill, Pooler, Rincon, Baxley, Hilton Head, Hinesville, and Statesboro. SouthCoast Health offers comprehensive medical services including: Family Medicine, Internal Medicine, Pediatrics, Allergy and Immunology, Cardiology, Endocrinology, Eye Care, Imaging, Infectious Diseases, Nephrology, Neurology, Physical Therapy, Podiatry, Sleep Medicine, Surgery, Clinical Trial Research Studies, Diabetic Self-Management Training Sessions, Dietetic Counseling, Laboratory Services, Massage Therapy, Optical Shop, Pharmacy, and Urgent Care.