Nervous About Surgery? How to Prep
Thursday, January 23, 2020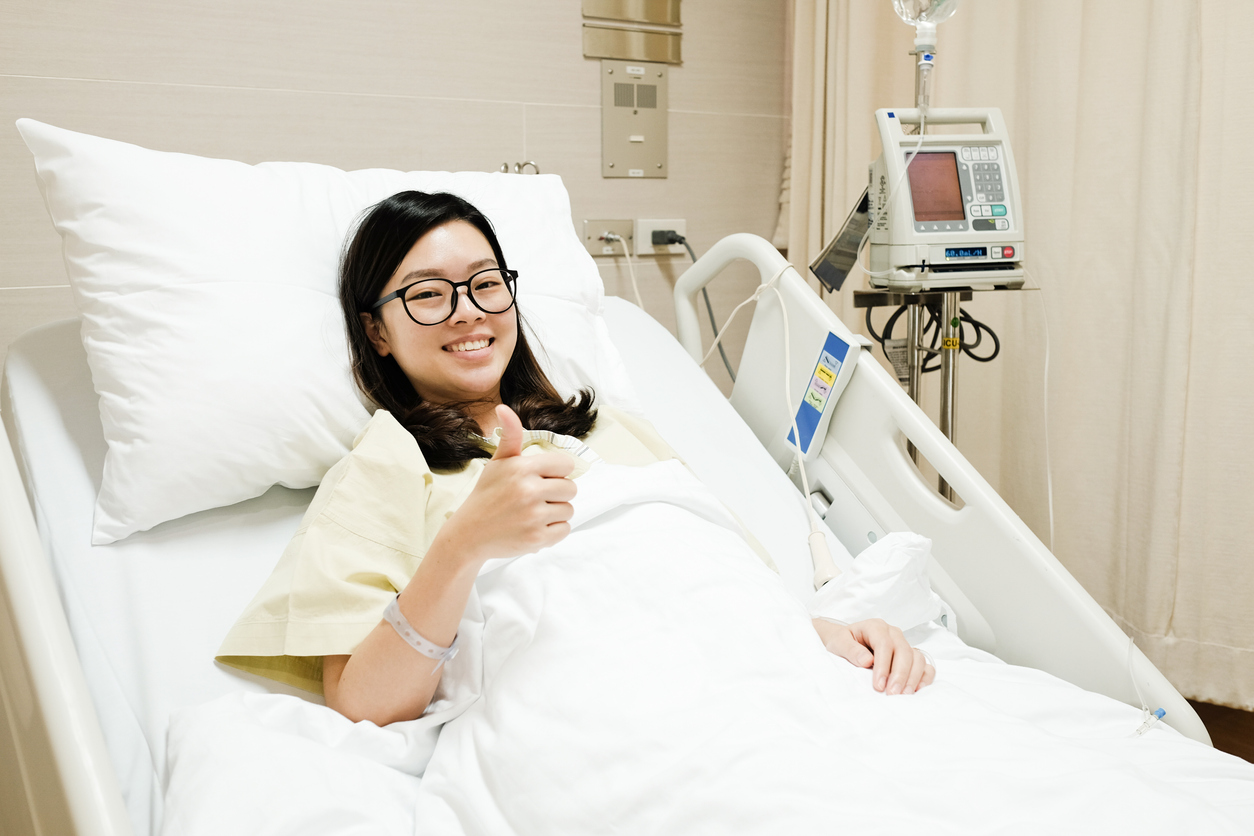 Whether you're facing a major surgery like a heart bypass or appendectomy, medical procedures can be stressful. No one likes facing things they can't control, and that's especially true when anesthesia is involved.
"It's extremely common to feel nervous before surgery," SouthCoast Health General Surgeon, Dr. Emma Walker stated. "In fact, it's so common, it has a name. Preoperative or preoperational anxiety. But it's best to fight against these nerves so they do not cause additional physical and mental effects on top of having surgery."
If you're facing surgery and feeling nervous about it, keep reading below for tips on how to physically and mentally prep.
How to Physically Prep for Surgery
Most hospitals and physicians will provide you with a to-do list on how to prepare for your specific surgery. However, most agree on the following guidelines:
Would you benefit from taking other medical exams or blood tests prior to your surgery? It might be beneficial to double-check your heart or other major organs so that those overseeing your surgery can be fully prepared for whatever may happen. Speak with your doctor to see if you should sign up for any additional tests.
Stop eating and drinking certain foods or liquids in the designated time period before your surgery.
Plan to wear comfy clothes before your surgery, don't put on makeup, take off the nail polish, and don't wear contacts or jewelry.
Clean yourself! Sometimes we skip over this simple step, but it is always a good idea to take a bath or a shower before the surgery.
Do you need to take a certain medication or drink a certain liquid before your surgery? Make sure you have that ready to go the night before and review your doctor's specifications closely.
How to Emotionally Prep For Surgery
Practice relaxation habits, such as meditation, yoga, deep-breathing exercises, and other activities that help to calm you down. Whether that's a hot bath or going on a hike, don't feel guilty about carving out time to make you happier before your surgery.
Speak with your loved ones about your nerves and concerns. They will be able to help you navigate, provided a much-needed listening session, and get you cheered up in only the way your friends know how.
If your anxiety is especially bad, consider visiting with a therapist to discuss what makes you nervous. A professional in psychiatry will be able to help you breakdown your woes and bring you to a more positive position before your surgery date.
Talk to your doctor about what makes you worried. They, above everyone else, will know the right thing to say to help calm your nerves and reassure you that everything will be okay.
From pediatrics to geriatrics, from sore throats to surgery, from well visits to urgent care, and everything in between, SouthCoast Health is your comprehensive resource for better living. If you're facing surgery, consider meeting with our expert team to see how we can help you prepare and have the best outcome possible. Click here to schedule an appointment with our professionals.
---
Whether you are looking for a primary care doctor or a pediatrician, or another medical specialist, SouthCoast Health has you covered with its wide range of world-class healthcare services, available throughout the Coastal Empire and Lowcountry. SouthCoast Health has 120 physicians and medical professionals in 18 locations in Savannah, Richmond Hill, Pooler, Rincon, Baxley, Bluffton, Hilton Head, and Hinesville. SouthCoast Health offers comprehensive medical services including: Family Medicine, Internal Medicine, Pediatrics, Allergy and Immunity, Cardiology, Endocrinology, Eye Care, Imaging, Infectious Diseases, Nephrology, Neurology, Physical Therapy, Podiatry, Sleep Medicine, Surgery, Clinical Trial Research Studies, Diabetic Self-Management Training Sessions, Dietetic Counseling, High-Risk Breast Cancer Clinic, Laboratory Services, Massage Therapy, Optical Shop, Pharmacy, and Urgent Care.