Handling Working, Life, and Health All in One
Friday, January 24, 2020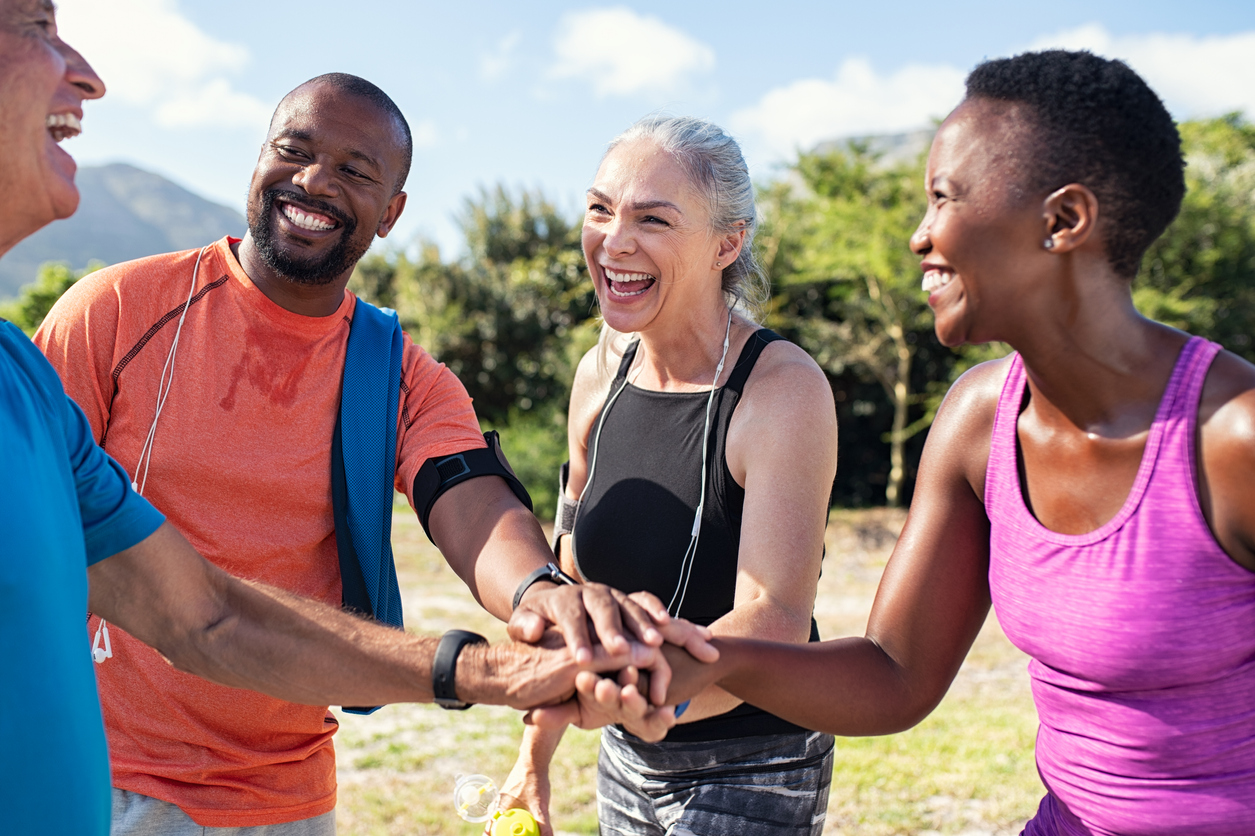 You have a million things to do on your plate. Get to work, spend time with your family, be as productive as possible, cook a good dinner, clean up the house, de-stress, and, if you're lucky, squeeze in time to work out.
"For so many people, and Americans especially, the last piece in that long list of daily to-dos often gets overlooked," SouthCoast Health General Physician Dr. Leslie Sizemore stated. "But keeping everything in our life running the way we want involves being kind to our bodies and keeping ourselves as healthy as possible. As easy as it is to skip working out and eating healthy, it can have negative effects on us in the long run."
If you're struggling to strike a balance between work and life that includes developing healthy habits, know you're not alone. We're providing the best tips for how to do just that below.
Establish Goals
Do you have certain goals you'd like to accomplish, like striving to eat healthier each week or being strong enough to do a headstand? Write all of those goals down. Then break them down further by establishing necessary to-dos to accomplish those goals. By mapping out your path to success, you will be less overwhelmed and also more likely to accomplish all the balancing you need to do.
Plus, it helps to show you what you need to make time for with all of this juggling.
Make the Time
There's no way to balance life, work, and health unless you are committed to doing so. Sometimes, it means making sacrifices and carving out the time to do the necessary steps. If you aren't able to do that, the balance won't happen.
Remember this quote when you're struggling to find the time to work out, "You make the time for the things that truly matter." Does being your healthiest self matter to you? Do you want to live as long as a life as possible enjoying time with your loved ones? The answer to those questions should be yes.
Plan Relaxation
On top of juggling all of your important to-dos, make sure to squeeze in relaxing and de-stressing activities. Doing so keeps you in your best mental health, avoids burn out, and keeps your brain positive as you tackle your important to-dos.
Only have a few moments to spare? No problem. We've got a few, quick relaxing ways to destress. Put down your phone and read instead, or spend your commute listening to peaceful music. Take a long bath or spend some time in your morning meditating.
Identify Excuses
If you know you keep avoiding the gym because of certain excuses, like being too tired, write all of those excuses down. With each problem, think of a way around it.
For example, if you know you will be too tired when you get home to go to the gym, change your schedule and see if you can fit in a work out in the middle of the day or before you get to work.
Identifying excuses and ways around them before they even pop up helps you to stay on track and get your goals done.
Forgive Yourself
When you're trying to balance a very full plate in your life with a lot of meaningful things piled on top, sometimes mistakes happen and goals slip by. Try not to get too frustrated with yourself or beat yourself up. Doing so will likely cause more harm than good by discouraging yourself from continuing to stick to your goals if you feel hopeless and like giving up.
Keep your best foot moving forward and be kind to yourself, that way you'll still be encouraged to keep going.
If you have any questions about how to balance work, life, and health altogether, the general physicians at SouthCoast Health are happy to discuss healthy lifestyles with you. Give us a call at 912-691-3600 or click here to schedule an appointment today.
---
Whether you are looking for a primary care doctor or a pediatrician, or another medical specialist, SouthCoast Health has you covered with its wide range of world-class healthcare services, available throughout the Coastal Empire and Lowcountry. SouthCoast Health has 120 physicians and medical professionals in 18 locations in Savannah, Richmond Hill, Pooler, Rincon, Baxley, Hilton Head, Hinesville, and Statesboro. SouthCoast Health offers comprehensive medical services including: Family Medicine, Internal Medicine, Pediatrics, Allergy and Asthma, Cardiology, Endocrinology, Eye Care, Imaging, Infectious Diseases, Nephrology, Neurology, Physical Therapy, Podiatry, Sleep Medicine, Surgery, Clinical Trial Research Studies, Diabetic Self-Management Training Sessions, Dietetic Counseling, High-Risk Breast Cancer Clinic, Laboratory Services, Massage Therapy, Optical Shop, Pharmacy, and Urgent Care.