Does Hand Sanitizer Work as Well As Hand Washing?
Friday, January 22, 2021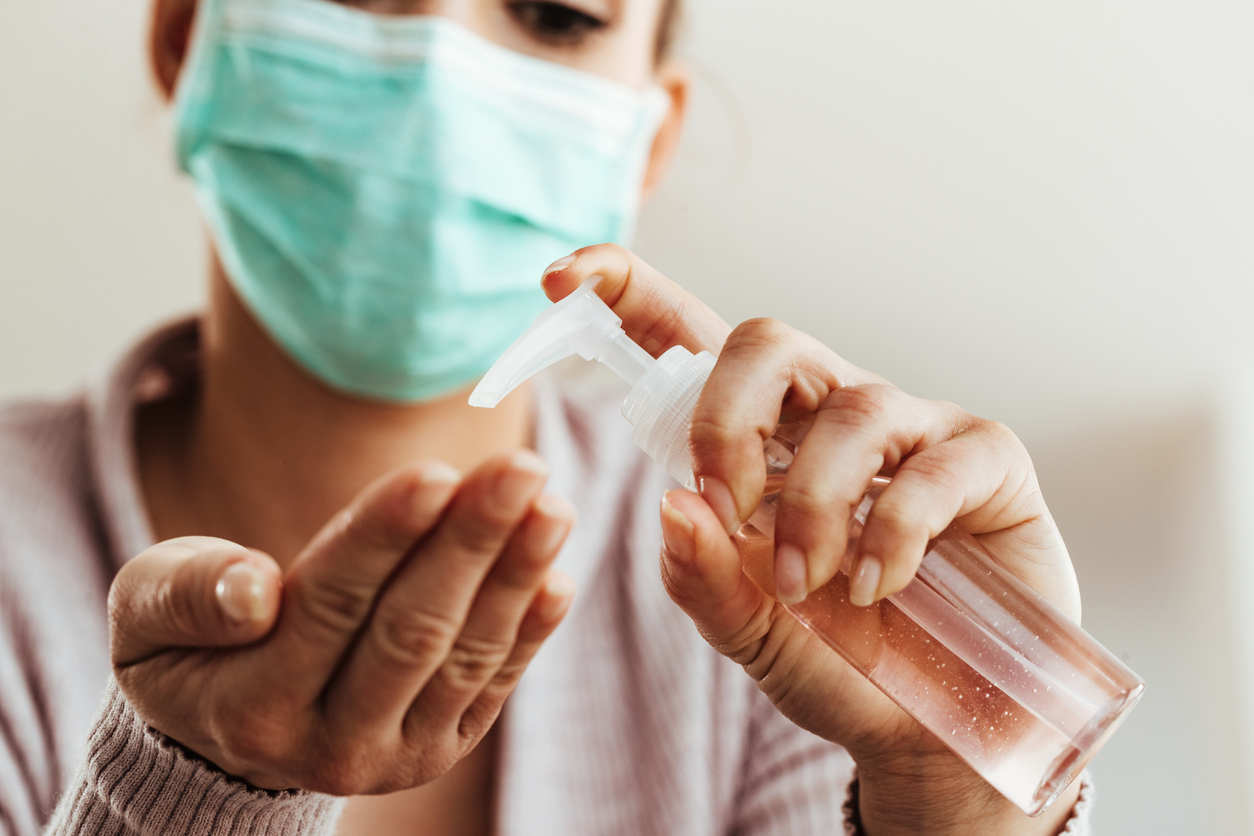 As many of us have worried about and improved our cleanliness habits in the face of the pandemic, hand sanitizers have become increasingly popular.
"People love hand sanitizer, because it's a convenient option to keep in a purse, backpack, or car when you do not have access to soap and water," SouthCoast Health Pediatrician Blaine Crossland said. "It's great for kids too, because sometimes it's hard to wrangle them to hold still long enough to wash their hands properly."
However, you might be questioning if hand sanitizer works as well as washing your hands, rightfully so! You want to do the best when it comes to keeping yourself healthy as well as your loved ones.
Here are some facts to consider when deciding whether to reach for hand sanitizer or if you should wash your hands with warm water and soap.
How Does Hand Sanitizer Work?
To understand, you have to look at the ingredients involved. Hand sanitizers use ethyl or isopropyl alcohol, sometimes even both. These types of alcohol are known to kill germs by destroying their membranes and outer proteins.
What Type of Hand Sanitizer is Best?
The CDC asks that everyone use hand sanitizer with at least 60% alcohol. Otherwise, it won't be as effective. The best type to use for maximum results, however, is the brands with 90% alcohol.
Is There Any Harm In Using Hand Sanitizer?
Nothing that has been proven! People speculate that it might lead to bacteria resistance, which would mean COVID-19 might become immune to hand sanitizer. However, there is no data that suggests so.
Which Is Better? Washing Hands or Hand Sanitizer?
It's washing hands. Here's why:
Hand sanitizer can't kill certain germs, such as cryptosporidium or norovirus
(both of which cause unpleasant issues such as diarrhea or stomach bugs). As we continue to learn more about COVID-19, we're unsure of just how hand sanitizer truly impacts the disease.

When applying hand sanitizer, many people don't wait for it to dry completely and end up rubbing it off on whatever they touch next. Because of this, it's not as successful at protecting you from germs.

Washing your hands is the best method to completely clean your hands of any germs or potential diseases. It's more successful when you do it right, as in for at least twenty seconds. In addition, washing your hands allows the good bacteria on your hands to remain.
So When Should I Use Hand Sanitizer?
Scientists recommend using hand sanitizer only when you're in a pinch. If you can't wash your hands right away, apply hand sanitizer to protect yourself from potential diseases. However, let it dry completely and ensure you're using a brand with the right percentage of alcohol.
Once you are able to wash your hands, make sure to do so. Hand sanitizer just isn't enough to do the job properly.
If you have any further questions about mental health and tips for staying positive during the pandemic, SouthCoast Health would be happy to help you. Click here to schedule an appointment with us or give us a call at 912.691.3600.
---
Whether you are looking for a primary care doctor or a pediatrician, or another medical specialist, SouthCoast Health has you covered with its wide range of world-class healthcare services, available throughout the Coastal Empire and Lowcountry. SouthCoast Health has 120 physicians and medical professionals in 18 locations in Savannah, Richmond Hill, Pooler, Rincon, Baxley, Hilton Head, Hinesville, and Statesboro. SouthCoast Health offers comprehensive medical services including: Family Medicine, Internal Medicine, Pediatrics, Allergy and Asthma, Cardiology, Endocrinology, Eye Care, Imaging, Infectious Diseases, Nephrology, Neurology, Physical Therapy, Podiatry, Sleep Medicine, Surgery, Clinical Trial Research Studies, Diabetic Self-Management Training Sessions, Dietetic Counseling, High-Risk Breast Cancer Clinic, Laboratory Services, Massage Therapy, Optical Shop, Pharmacy, and Urgent Care.