Urgent Care vs. the ER: When to Go to Where
Friday, March 19, 2021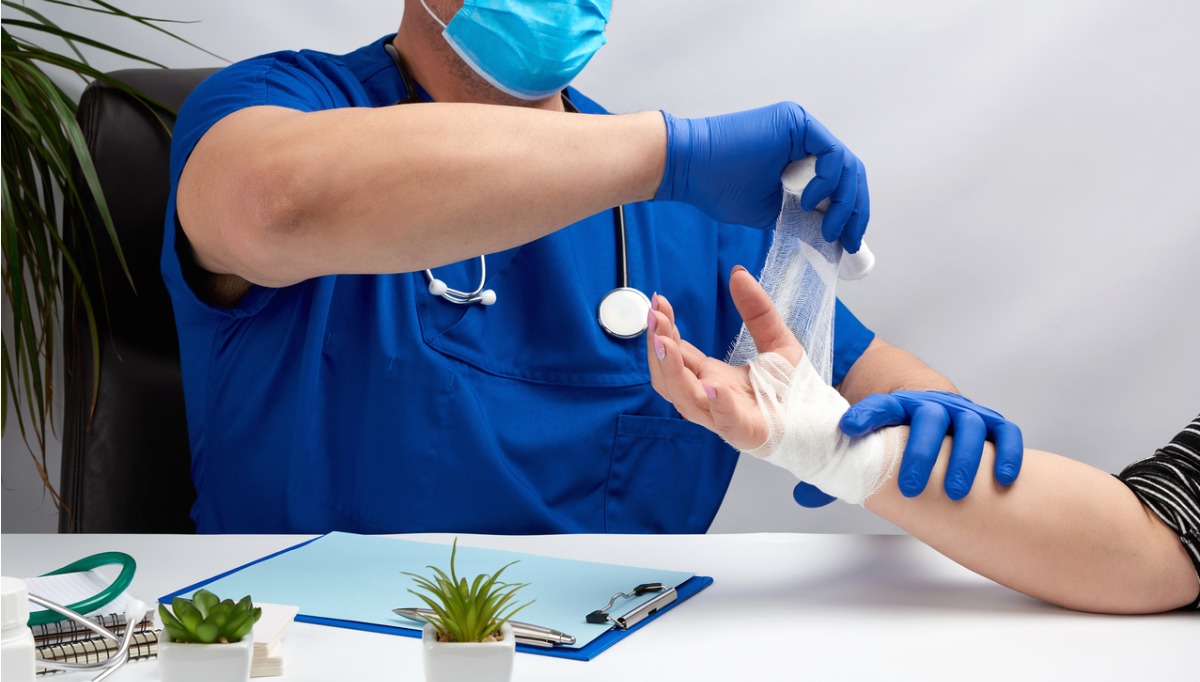 *If you are experiencing a true medical emergency that can result in your death, please forgo reading this article and call 911 instead.*
Sometimes when a medical mishap happens, such as breaking a bone or suffering through a really intense cold, it can be difficult to understand when it's appropriate to make a visit to the emergency room or the urgent care.
"Knowing where to go when seeking care for a serious medical condition is very important," SouthCoast Health Nurse Practitioner Tammie Walz stated. "And while SouthCoast Health is proud to offer urgent care services, some urgent medical conditions require attention at an emergency room."
The experts at SouthCoast Health are explaining when you should seek urgent care services versus when to go to the emergency room.
When to Go to Urgent Care
You should be visiting urgent care when you're facing a minor medical issue and your current doctor is not available. For instance, maybe you have a bad cold and would like medicine to cope. However, your physician's next available appointment isn't until a week later. If your condition is one that is too critical and you wouldn't visit your regular doctor for, then it's not time to go to urgent care but instead go to the ER.
Another helpful way to think about it is to focus on the equipment urgent care buildings have available. Emergency rooms are equipped with complex machines and trained staff that allow care for a wide-range of life or death situations. However, urgent care facilities aren't the same.
Here are some examples of when to go to urgent care:
A cut that isn't bleeding too much
Back pain
Dehydration
Eye irratation/ Pink Eye
Fever
Flu/ Cold symptoms
Mild Asthma
Rashes
Severe cough or throat pain
Sinus symptoms
Sprains
UTI
Having one of the above issues right now? The expert physicians, physician assistants, nurse practitioners and medical professionals of SouthCoast Health's Urgent Care clinic are available to treat you! Click here to learn more about our Urgent Care services.
When to Go to the Emergency Room
Here's a list of reasons for when you should visit the emergency room:
Blurred or double vision
Broken bones
Chest pain
Concussion
Cuts that require stitches
Difficulty breathing
Dislocated joints
Extremely high blood pressure
Extremely high blood sugar (over 400)
Facial injuries
Fainting
Fever combined with rash
Inability to tolerate any foods and fluids over 24 hours
Inability to urinate
Major burns
Seizures
Severe dehydration
Severe headache
Slurred speech
Bleeding or Pelvic/ Abdominal Pain while pregnant
*** Do NOT go to the ER for ER or hospital follow up visits.
If you have any further questions about when you should get to urgent care versus when to go to the emergency room, SouthCoast Health would be happy to help you. Visit our website to learn more about our Urgent Care services or give us a call at 912.691.3600.
---
Whether you are looking for a primary care doctor or a pediatrician, or another medical specialist, SouthCoast Health has you covered with its wide range of world-class healthcare services, available throughout the Coastal Empire and Lowcountry. Founded in 1996, SouthCoast Health has 120 physicians and medical professionals in 17 locations in Savannah, Richmond Hill, Pooler, Rincon, Baxley, Hilton Head, Hinesville, and Statesboro. SouthCoast Health offers comprehensive medical services including: Family Medicine, Internal Medicine, Pediatrics, Allergy and Asthma, Cardiology, Endocrinology, Eye Care, Imaging, Infectious Diseases, Nephrology, Neurology, Physical Therapy, Podiatry, Sleep Medicine, Surgery, Clinical Trial Research Studies, Diabetic Self-Management Training Sessions, Dietetic Counseling, Laboratory Services, Massage Therapy, Optical Shop, Pharmacy, and Urgent Care.