Healthy Habits for a Healthier Heart
Thursday, July 22, 2021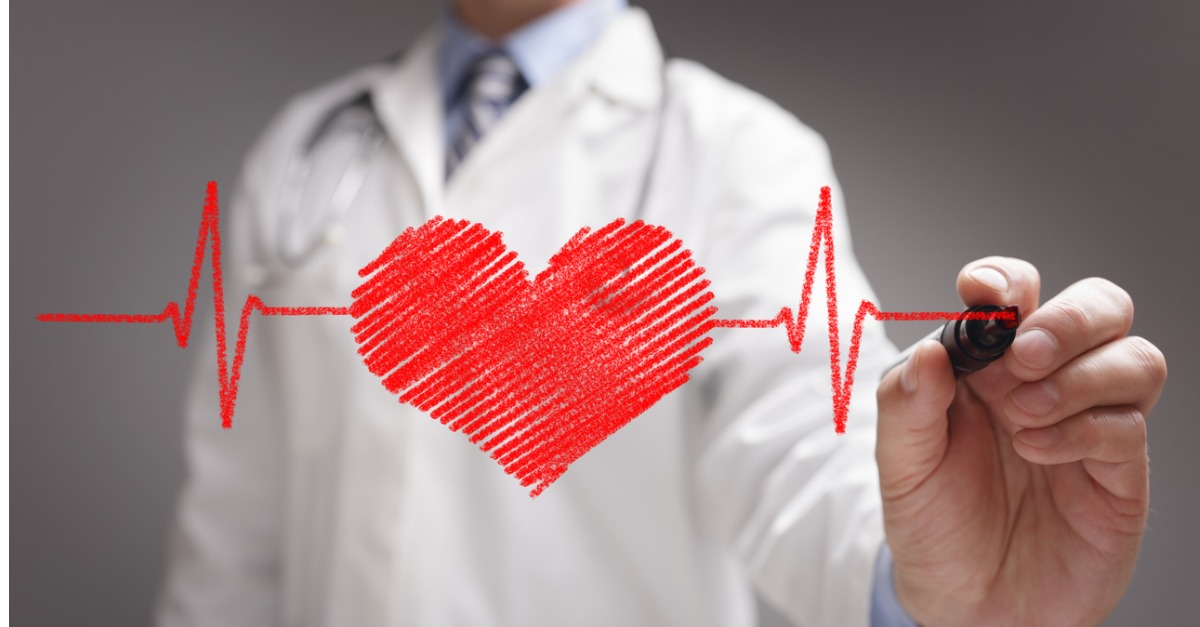 "The heart is akin to the body's power supply," says Dr. Daniel Osimani, Cardiologist at SouthCoast Health. "The electrical impulses generated by the heart's sinus node move blood through the heart and ultimately supply energy to every other part of the body. The heart impacts everything else."
As your partners in total wellness, SouthCoast Health is here to provide advice to keep your heart — and the rest of you — healthy.
Measure the Numbers
There are three important numbers to keep in mind when taking care of your heart:
Cholesterol
Lori Mosca, MD, director of the Columbia Center for Heart Disease Prevention in New York City tells WebMD to strive for these cholesterol numbers:
Total cholesterol of 200 mg/dL or lower
HDL ("good" cholesterol) of 50 mg/dL or higher for women, 40 mg/dL or higher for men
Optimal LDL is 100 or lower
Keep triglyceride levels less than 150 mg/dL.
Blood Pressure
Harvard Health says that under 120/80 is considered normal. Higher than that, and you could move into elevated or hypertensive status.
BMI
The American Heart Association advocates for a Body Mass Index value between 18.5 kg/m² to 24.9 kg/m² to remain at a heart-healthy level.
Elevate Your Pulse with Exercise
Likely you don't require experts like those at the CDC, or even Time magazine to explain how exercise benefits your health. But the right kind can be particularly good for your heart.
"As a general goal," the Mayo Clinic recommends, "aim for at least 30 minutes of moderate physical activity every day."
In 2021, U.S. News & World Report ranked the Mediterranean Diet #1 as Best Heart-Healthy Diet, but there are other science-based foods Healthline recommends, including:
Interval training
Non-impact, total body sports such as skiing, swimming, or rowing
Yoga
Weight training
Persistent activity
Core workouts (Pilates)
Get a Beat on What You're Putting In
Nutritional input could be just as valuable as physical output for heart health.
What are the best exercises for your heart? Prevention magazine suggests:
Nuts
Foods Rich in Omega-3 Fatty Acids
Vegetables and Fruits
Olive Oil
A dietician may also be able to help further curate a heart-healthy nutrition plan for you.
What you don't put in your body could be as important as what you do.
"The ingestion of harmful substances, particularly drugs and alcohol, may be associated with deterioration in the health of the heart and/or blood vessels," warns the American Addiction Centers. This can contribute to a long list of cardiovascular problems. "Excessive alcohol intake can lead to high blood pressure, heart failure or stroke," Johns Hopkins Medicine experts agree.
Smoking and nicotine are likely even worse for your heart than alcohol. "It can cause an increase in blood pressure, heart rate, flow of blood to the heart and a narrowing of the arteries," or other factors that could lead to a heart attack, according to the American Heart Association.
Stay on Top of These Surprises
There are a few other healthy heart habits you may not have heard of before.
Wash your hands often. Harvard Health asserts that infections including the flu can be hard on your heart.
Maintain a healthy gumline. Gum disease may be linked to different heart problems, according to the NHS.
Get those zzzzs. The Sleep Foundation details that "chronic sleep deprivation has been linked to numerous heart problems."
Live in a loving partnership. Among seven other heart health tips, SUCCESS reviewed studies that indicate couples with supportive partners are at lower risk for heart complications.
Wherever you are in your heart health journey, SouthCoast Health is here to create an integrated plan to help. Make an appointment or give us a call at 912-691-3600.
---
Whether you are looking for a primary care doctor or a pediatrician, or another medical specialist, SouthCoast Health has you covered with its wide range of world-class healthcare services, available throughout the Coastal Empire and Lowcountry. Founded in 1996, SouthCoast Health has 120 physicians and medical professionals in 17 locations in Savannah, Richmond Hill, Pooler, Rincon, Baxley, Hilton Head, Hinesville, and Statesboro. SouthCoast Health offers comprehensive medical services including: Family Medicine, Internal Medicine, Pediatrics, Allergy and Asthma, Cardiology, Endocrinology, Eye Care, Imaging, Infectious Diseases, Nephrology, Neurology, Physical Therapy, Podiatry, Sleep Medicine, Surgery, Clinical Trial Research Studies, Diabetic Self-Management Training Sessions, Dietetic Counseling, Laboratory Services, Massage Therapy, Optical Shop, Pharmacy, and Urgent Care.