SouthCoast Health Lactation Counselor, Carisa Elmore Discusses Breastfeeding with WSAV
Monday, August 23, 2021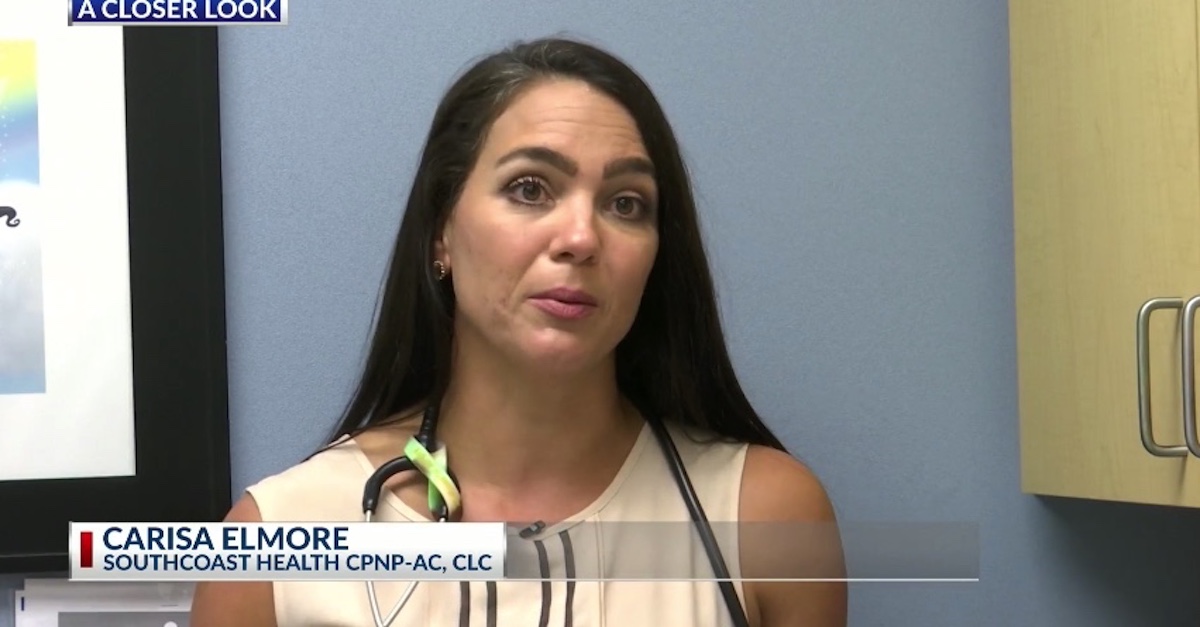 August is National Breastfeeding Month, which provides the opportunity to discuss the benefits of breastfeeding, even for those mothers who have contracted COVID-19. SouthCoast Health Pediatric Nurse Practitioner and Lactation Counselor, Carisa Elmore recently spoke to WSAV about this topic and shared that the pandemic has led to an increase in the number of moms now choosing to breastfeed.
"If a mom has a known virus and she is continuing to breastfeed, then she's already giving her baby such great protection by those antibodies passing through her breast milk to her infant," Elmore said.
Elmore shared that many mothers who did not go into pregnancy wanting to breastfeed have changed their minds because of the uncertainty of the pandemic. They know the best way for infants to get natural antibodies is through breast milk.
Watch the interview here to learn more.
---
Whether you are looking for a primary care doctor or a pediatrician, or another medical specialist, SouthCoast Health has you covered with its wide range of world-class healthcare services, available throughout the Coastal Empire and Lowcountry. Founded in 1996, SouthCoast Health has 120 physicians and medical professionals in 17 locations in Savannah, Richmond Hill, Pooler, Rincon, Baxley, Bluffton, and Hinesville. SouthCoast Health offers comprehensive medical services including: Family Medicine, Internal Medicine, Pediatrics, Allergy and Immunology, Cardiology, Endocrinology, Eye Care, Imaging, Infectious Diseases, Nephrology, Neurology, Physical Therapy, Podiatry, Sleep Medicine, Surgery, Clinical Trial Research Studies, Diabetic Self-Management Training Sessions, Dietetic Counseling, High Risk Breast Cancer Clinic, Laboratory Services, Massage Therapy, Optical Shop, Pharmacy, and Urgent Care.