Healthy Aging: What You Should Be Doing Now to Help Your Body Later
Wednesday, September 8, 2021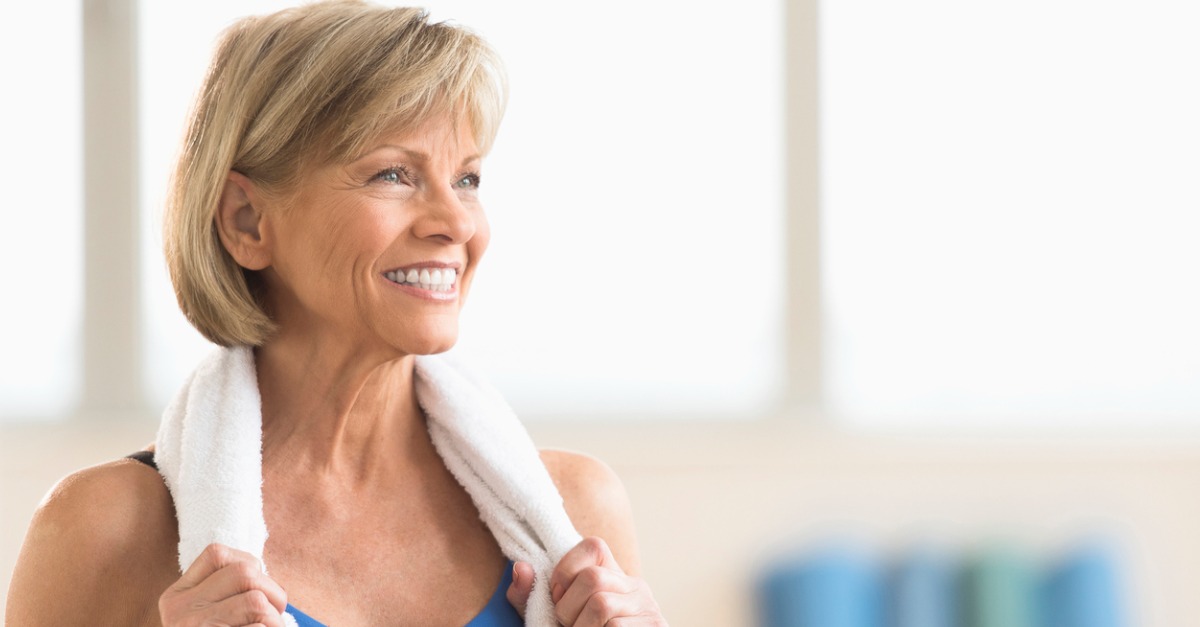 Many of the changes that come with aging are inevitable, but that doesn't mean we can't control their severity or how they impact our lives. Aging is sometimes said to be simply a state of mind, but how we age is also a result of the choices we make earlier in life. Here's what you can start doing now to support your long-term health.
1. Sit Less
We know sitting for long durations is linked to a number of poor health outcomes, including elevated blood pressure, high blood sugar, and obesity. While many professions call for long periods of time spent at a desk, you can minimize the effects of sitting by taking standing breaks every 30 minutes, trying a standing desk, or getting up to move during phone calls.​
2. Move More
Find an exercise you love and you'll be more likely to stick with it for the long haul. While there are immediate benefits to exercise, including reduced feelings of anxiety, there are also important long-term advantages.
Moderate exercise for 150 minutes a week can help you maintain a healthy weight, reduce the risk of serious conditions such as type 2 diabetes and cardiovascular disease, keep your bones strong, and reduce the risk of falls. Exercise doesn't have to be complicated: walking is one of the simplest forms of exercise but still provides excellent cardiovascular benefits.
3. Eat a Nutrient-Rich Diet
Following dietary guidelines may seem overwhelming. It can feel as if there are many rules about what we should and shouldn't eat. Aim to keep it simple while giving your body the nutrients it needs to perform well over time. Try to incorporate fruits and vegetables, whole grains, healthy fats, and dairy into your daily meals. Limit processed foods, which are often high in added sugars, sodium, and unhealthy fats.
4. Know Your Family Health History
"Most diseases are believed to be caused by a combination of genetic, lifestyle, and environmental factors," says SouthCoast Health Family Medicine Physician, Dr. William B. Knight. While there's no guarantee you'll inherit a condition your parents had, discussing the family history of first- and second-degree relatives with your doctor can help establish where you may have potential risks. Depending on the conditions that appear in your family, you may be tested for certain gene variants or go for early screenings to take a proactive approach to your health.
5. Be Mindful of Mental Health
Controlling your stress can help prevent premature aging and reduce your risk of heart disease. Develop healthy stress-reducing practices, such as journaling, meditating, or breathing exercises. It's also important to stay socially active as you age. In addition to combating stress, catching up with friends and family can support better moods and prevent loneliness. Social isolation has been linked to a number of physical and mental health issues in older adults, including anxiety, depression and cognitive decline.
If you're seeking a partner to help you maintain total wellness for life, turn to SouthCoast Health. Our providers offer personalized care for your entire family through a highly integrated system that supports all of your wellness needs. Browse through our full list of services. You can make an appointment online or call 912-691-3600.
---
Whether you are looking for a primary care doctor or a pediatrician, or another medical specialist, SouthCoast Health has you covered with its wide range of world-class healthcare services, available throughout the Coastal Empire and Lowcountry. Founded in 1996, SouthCoast Health has 120 physicians and medical professionals in 17 locations in Savannah, Richmond Hill, Pooler, Rincon, Baxley, Hilton Head, Hinesville, and Statesboro. SouthCoast Health offers comprehensive medical services including: Family Medicine, Internal Medicine, Pediatrics, Allergy and Asthma, Cardiology, Endocrinology, Eye Care, Imaging, Infectious Diseases, Nephrology, Neurology, Physical Therapy, Podiatry, Sleep Medicine, Surgery, Clinical Trial Research Studies, Diabetic Self-Management Training Sessions, Dietetic Counseling, Laboratory Services, Massage Therapy, Optical Shop, Pharmacy, and Urgent Care.