The Importance of Regular Handwashing
Wednesday, December 15, 2021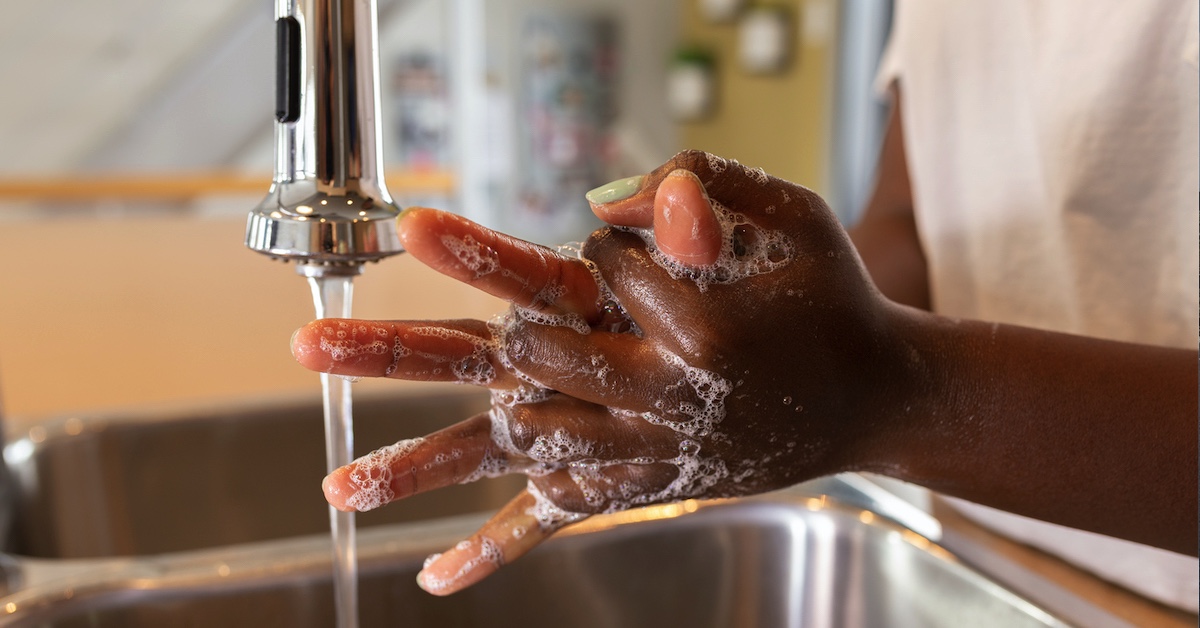 Handwashing is a form of hygiene we are encouraged to practice from a very young age, and for good reason: it's simple and effective for stopping the spread of germs. Although handwashing may seem all-too-familiar in a post-COVID world, its importance cannot be overlooked as we enter peak flu season, and the threat of the coronavirus continues to linger.
If you need further confirmation that your handwashing habit does make a difference in keeping you healthy, here's what you should know.
Why Handwashing is So Important
Although the message to wash your hands is plastered everywhere from public restrooms to daycare centers, the advice wasn't always so welcome. In fact, during the 1800s, the idea of washing one's hands was actually considered outrageous.
When Hungarian doctor Ignaz Semmelweis sought to investigate the cause of death in new mothers during the 1840s, he first ruled out factors like body position. When he noticed that fewer women were dying after being cared for by midwives versus male doctors, he dug deeper to determine the correlation.
It turned out the male doctors were working with cadavers in the mornings before tending to birthing mothers, while midwives stayed within the ward. Semmelweis suspected particles from the cadavers must have been transferring to new mothers, and implemented a handwashing mandate using a chlorinated lime solution. Although mortality rates reversed, his advice was still dismissed because it contradicted conventional theories of medicine.
Later, Louis Pastuer supported the germ theory of disease by showing microorganisms' ability to cause illness. While his findings prompted surgeons to adopt sanitizing practices by the 1870s, it wasn't until more than a century later, in the 1980s, that the U.S. published its first national handwashing guidelines.
While the average person may not pose the same threats as 1840s doctors did by skipping handwashing, the habit can still save lives today. We pick up germs by touching our eyes, mouth, and nose without realizing it, and these germs can then be transferred to surfaces or others. Though hand sanitizer does help in a pinch, handwashing will still give you the most comprehensive clean.
Not only can handwashing help slow the spread of germs to reduce illnesses throughout the general community, but it also protects vulnerable populations from becoming seriously ill. For example, practicing routine handwashing can reduce stomach illness in people with weakened immune systems by 58%, and prevent up to 20% of respiratory infections.
Handwashing 101
Even if you're confident you have routine handwashing mastered, it never hurts to refresh your technique. The CDC recommends taking these steps each time you wash:
Wet your hands first. Then, apply soap.
Create a lather by rubbing your hands back and forth.
Scrub for at least 20 seconds, getting all the surfaces of your hands and under the nails. (Two renditions of the "Happy Birthday" song will pass the time. The full chorus of Dolly Parton's "Jolene" is a great option for country fans, while three iterations of Queen's famous line, "We Will Rock You" will work, too.)
Rinse your hands under running water.
Dry using a clean towel or by air drying.
As your partner in preventive health care, SouthCoast Health offers services to help you stay healthy, including vaccinations, urgent care, and virtual visits. Call (912) 691-3600 or visit us online to schedule an appointment.
---
Whether you are looking for a primary care doctor or a pediatrician, or another medical specialist, SouthCoast Health has you covered with its wide range of world-class healthcare services, available throughout the Coastal Empire and Lowcountry. SouthCoast Health has 120 physicians and medical professionals in 18 locations in Savannah, Richmond Hill, Pooler, Rincon, Baxley, Bluffton, Hilton Head, Hinesville, and Statesboro. SouthCoast Health offers comprehensive medical services including: Family Medicine, Internal Medicine, Pediatrics, Allergy and Immunology, Cardiology, Endocrinology, Eye Care, Imaging, Infectious Diseases, Nephrology, Neurology, Physical Therapy, Podiatry, Sleep Medicine, Surgery, Clinical Trial Research Studies, Diabetic Self-Management Training Sessions, Dietetic Counseling, High Risk Breast Cancer Clinic, Laboratory Services, Massage Therapy, Optical Shop, Pharmacy, and Urgent Care.