Poison Prevention: Everything You Need to Know to Keep Your Family Safe
Wednesday, March 23, 2022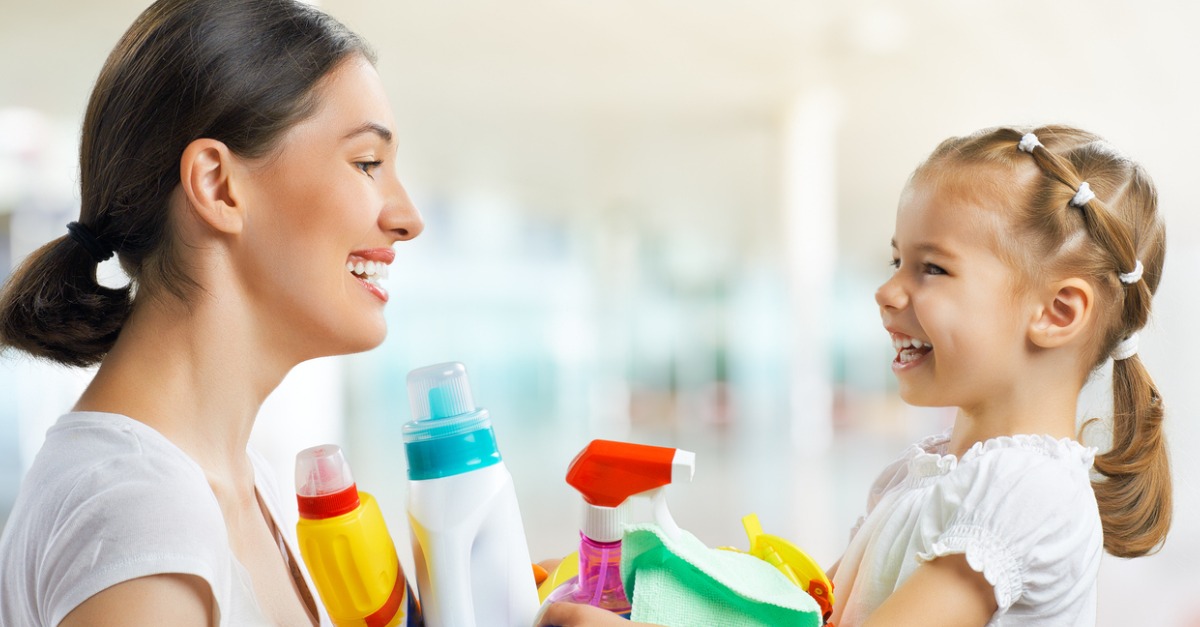 Laughter. Comforting hugs. Nutritious meals. Loving memories. These are some things we hope fill your home for the sake of your family's health and well-being. But poisonous and toxic substances are not among them.
National Poison Prevention Week occurs every March, and at SouthCoast Health, we want you to be careful with potentially dangerous substances in your home.
Cleaning Products
Even eco-friendly cleaning products may still have harmful ingredients. Be sure that all cleaning sprays or powders, soaps, laundry detergents and pods, cleansing wipes, hand or air sanitizers, bleaches — even toothpastes and mouthwash — are put away in a cabinet (preferably locked) out of children's and pets' reach. Storing everything in its original packaging will also identify hazards quickly and easily.
You can also identify harmful products with "Mr. Yuk" stickers, created in 1971 by the Pittsburgh Poison Center at Children's Hospital of Pittsburgh.
Toiletries & Makeup
Perfume, lipstick, lotions, hair products and deodorants may have tempting smells and colors, but they too can be harmful if swallowed or rubbed in the eye. Keep any of your personal hygiene and primping items similarly safe and secure — including those you might store in a handbag or satchel.
Plants & Pesticides
Anything that deters a pest should also deter a person. Mothballs, roach traps, ant sprays and other insecticides should all be kept in a secure cabinet out of reach of children. But don't forget that even some plants (either indoors or out in the yard) can be poisonous as well! Remind children never to put any part of a plant found in the yard in their mouth (until you both have researched it thoroughly together.) And keep kids away from holiday houseplants or natural decor, as many of them are toxic.
Medicines & Recreational Substances
The American Association of Poison Control Centers cautions that all medicines and pharmaceuticals, including over-the-counter medicines, prescription medicines, vitamins, and supplements be stored safely away from children and pets. Other adult substances including CBD (even if used medicinally), tobacco and e-cigarette products (especially liquid nicotine), or anything alcoholic should also be kept out of both reach and sight.
Batteries
"Batteries are everywhere," the National Capital Poison Center reminds us. If swallowed, they can cause serious damage — especially to a small child. Never put a battery of any size in or around your mouth for any reason. And store even those to be recycled in a safe place far away from food or pills.
Paint
Modern homes and toys don't carry the danger of lead-based paint, but anything built before 1978 should be checked by the National Lead Information Center. In the meantime, any other paint — including watercolors — should only be used under supervision, and all paints and paint-thinning products or solvents should be stored securely.
Gasoline & Harmful Gasses
Extra fuel may be good for your car, generator, or grill, but they are absolutely harmful if ingested or brought into contact with eyes and skin. Keep gasoline stored in an appropriate container on a concrete floor in a garage or shed out of direct sunlight, where children can't reach it, and at least 50 feet away from pilot lights and ignition sources.
Propane cylinders, conversely, should never be stored indoors or in an enclosed area such as a basement, garage, shed, or tent. They should also be kept away from any source of ignition or excessive heat.
Carbon monoxide is another harmful gas that could accumulate in your home due to burning fuel in vehicles, small engines, stoves, lanterns, grills, fireplaces, gas ranges, or furnaces. SAFE Kids Worldwide recommends installing carbon monoxide (CO) alarms on every level of your home, especially around sleeping areas.
Stay Safe By Staying Clean
Beyond checking your home for poisonous substances, practicing regular handwashing can also safeguard your family members. "Hand washing can protect you from harmful bacteria that causes food poisoning," says Haley Conaway, Nurse Practitioner at SouthCoast Health, "but it also can dilute or wash away poisonous substances on your skin before you even know you've come in contact, and especially before anything comes near your mouth."
For immediate assistance and information regarding poisonous substances, contact the Poison Health Line at 1-888-222-1222. For non-emergency concerns, you can also connect with us online or call (912) 691-3600 for further guidance, or to set up an appointment.
---
Whether you are looking for a primary care doctor or a pediatrician, or another medical specialist, SouthCoast Health has you covered with its wide range of world-class healthcare services, available throughout the Coastal Empire and Lowcountry. SouthCoast Health has 120 physicians and medical professionals in 18 locations in Savannah, Richmond Hill, Pooler, Rincon, Baxley, Bluffton, Hilton Head, Hinesville, and Statesboro. SouthCoast Health offers comprehensive medical services including: Family Medicine, Internal Medicine, Pediatrics, Allergy and Immunology, Cardiology, Endocrinology, Eye Care, Imaging, Infectious Diseases, Nephrology, Neurology, Physical Therapy, Podiatry, Sleep Medicine, Surgery, Clinical Trial Research Studies, Diabetic Self-Management Training Sessions, Dietetic Counseling, High Risk Breast Cancer Clinic, Laboratory Services, Massage Therapy, Optical Shop, Pharmacy, and Urgent Care.