Your Guide to Recommended Vaccines for Every Age
Thursday, April 28, 2022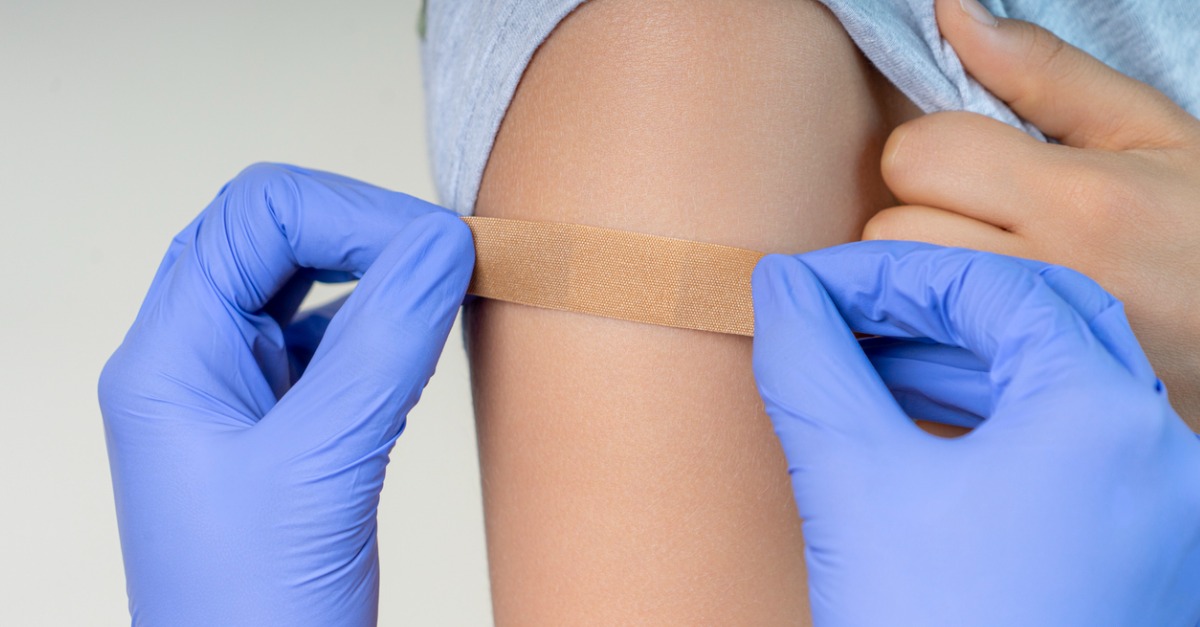 Vaccines protect us against harmful illnesses before our immune system even encounters them, by introducing a harmless form of the disease into the body, and providing an opportunity to build a defense against it. Because of this, when your body encounters the germs in the future, you have the immunity needed to stay healthy.
A current example we're all familiar with are COVID-19 vaccines. The CDC recommends that everyone over the age of five get vaccinated for COVID and everyone over the age of 12 receive at least one booster. As the virus continues to evolve, these requirements may change however, so we encourage you to keep up to date CDC guidelines as we continue to learn more.
Flu season, also known as influenza season, starts in the fall and continues into spring every year. The Centers for Disease Control and Prevention recommends everyone over the age of 6 months to get a yearly flu shot to prevent influenza or experience less severe flu symptoms.
From birth, people in the United States are fortunate to have vaccines against more than 20 other life-threatening illnesses available, which allow them to build immunity. Here's a closer look into the CDC's recommended vaccine schedule for every age.
Newborn to 15 Months
The American Academy of Pediatrics (AAP) recommends children receive their first vaccine, hepatitis B, within 24 hours of birth. Since its inception in 1982, the vaccine has reduced new infections by more than 90%. Left untreated, the condition can have serious consequences, including liver cirrhosis.
Children will receive subsequent doses of the hepatitis B vaccine before their second birthday. At their two-month checkup, most babies will also receive vaccines for:
· Rotavirus
· Diphtheria, tetanus, and acellular pertussis (DTaP)
· Haemophilus influnzae type b (Hib)
· Pneumococcal conjugate (PCV13)
· Poliovirus
They'll continue to receive boosters of the vaccines listed above until 15 months of age.
Once children turn one, they should also receive shots for:
· Measles, mumps, and rubella (MMR)
· Varicella
· Hepatitis A
18 Months to 18 Years
While it's critical that infants begin to develop immunity during the first months of their lives, the vaccination schedule slows down considerably after 18 months.
18 months
At this visit, children will receive boosters for Hepatitis A.
4-6 years
During this age, children will receive another series of the following boosters:
· DTaP
· Poliovirus
· MMR
· Varicella
11-12 years
Preteens are often advised to have TdaP, a booster immunization for the immunity developed by earlier DTaP vaccination. At this age, they should also receive the HPV vaccine, which prevents infection against viruses that can cause cervical cancer. A first round of meningococcal vaccination to protect against a serious bacterial infection is also advised, with the booster to follow at age 16.
Adults
Long after you've graduated from the pediatrician and well-child visits, you should still see your physician annually to discuss any health changes, including recommended vaccinations to keep you healthy.
19-26 years
Young adults should receive one dose of TDaP, then a booster every ten years. Pregnant women will also need to receive a TDaP vaccine every pregnancy, according to the American Academy of Obstetricians and Gynecologists (ACOG), as the antibodies pass to the fetus and newborn to protect them against whooping cough. Depending on their year of birth, this age group may also need MMR and varicella vaccines, as well as boosters for HPV and hepatitis B.
Various boosters may also be needed depending on the patient's specific vaccine schedule and medical history.
50-64 years
Upper middle-aged adults should receive the shingles vaccine, which protects against shingles and its complications. Caused by the varicella-zoster virus (the same one that causes chickenpox), shingles causes painful rashes and blisters.
Over 65
Adults over the age of 65 may be advised to receive the pneumonia vaccine. The shot can help to prevent certain strains of pneumonia, meningitis, and sepsis.
With preventive care for patients of all ages, SouthCoast Health makes vaccinations hassle-free. Find out more about our family medicine services here or schedule an appointment by calling 912-691-3600.
---
Whether you are looking for a primary care doctor or a pediatrician, or another medical specialist, SouthCoast Health has you covered with its wide range of world-class healthcare services, available throughout the Coastal Empire and Lowcountry. SouthCoast Health has 120 physicians and medical professionals in 18 locations in Savannah, Richmond Hill, Pooler, Rincon, Baxley, Hilton Head, Hinesville, and Statesboro. SouthCoast Health offers comprehensive medical services including: Family Medicine, Internal Medicine, Pediatrics, Allergy and Immunology, Cardiology, Endocrinology, Eye Care, Imaging, Infectious Diseases, Nephrology, Neurology, Physical Therapy, Podiatry, Sleep Medicine, Surgery, Clinical Trial Research Studies, Diabetic Self-Management Training Sessions, Dietetic Counseling, Laboratory Services, Massage Therapy, Optical Shop, Pharmacy, and Urgent Care.