What is an Annual Physical and Why Do You Need One?
Tuesday, March 29, 2022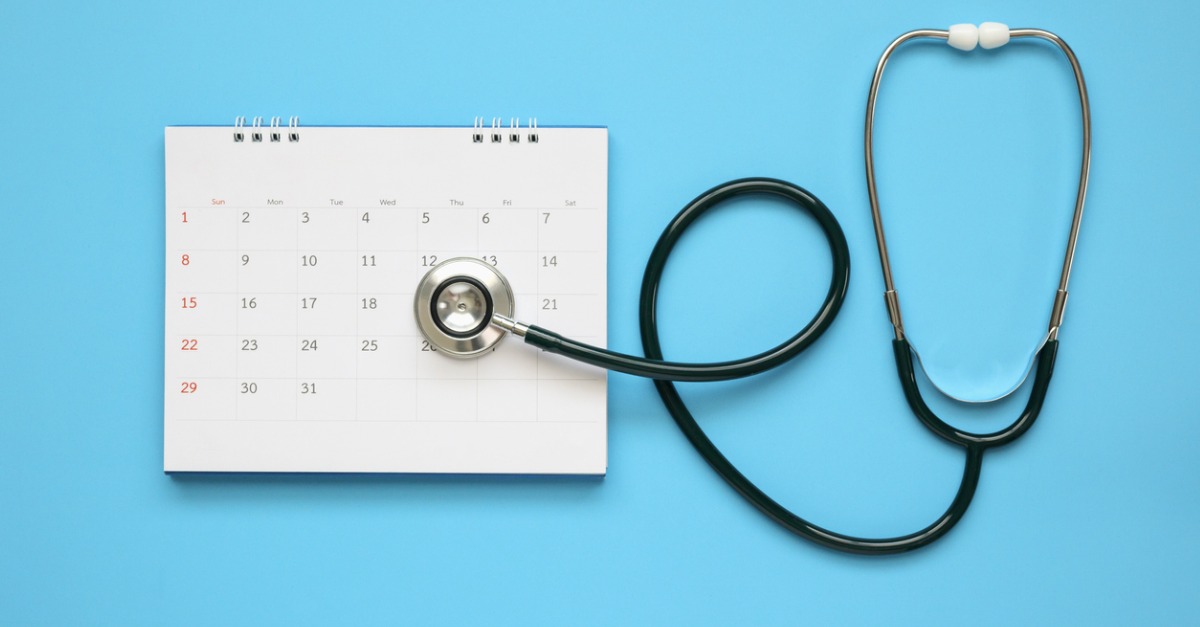 Beyond birthdays, anniversaries, and special holidays, your annual physical can be among the most celebrated events of your year. Not only does this important appointment give you and your doctor the opportunity to ensure everything is running smoothly with your body, but it paves the way for a plan of action should any problems arise. It's also a chance to potentially catch signs of any more serious conditions — and treat them early for the most optimal outcomes. Though you may not celebrate it with balloons and confetti, it's still a very meaningful day.
What Happens During a Physical?
The course of an annual physical varies depending on your health needs, but in general it gives you and your care providers a chance to discuss your overall health, including your sleep patterns, family history, diet, substance usage, exercise habits, sexual activity, and any new aches, pains, or issues you've noticed since your last visit.
Beyond having an extensive conversation around these issues, and answering questions together with your doctor, you'll also go through a thorough physical exam, including:
Checking vital signs including weight, height, blood pressure, temperature, and pulse
Listening to your heart and lungs
Examining your mouth and ears
Feeling your lymph nodes
Looking for swelling in your extremities
Often times your doctor may also draw blood samples to screen for a variety of health indicators, including cholesterol levels, diabetes, and liver functionality.
Why Are Physicals So Important?
The tests and exams conducted during your physical allow your doctor to notice even subtle changes in your body (such as reduction or increase in your blood cell counts, or elevated blood pressure) that might lead to a more serious diagnosis. Early detection of many conditions — including several forms of cancer — can circumvent a variety of future problems, which is why these exams are so crucial. As OnHealth experts assert, "blood tests . . . can save you from much more serious health complications down the road. Discovering what ails you early can also save you money in the long run."
"It's so important to keep your appointments," SouthCoast Health patient and cancer survivor Bernice Watson also insists, "and I take every opportunity I can to remind other women to do the same. Early detection was the key to my good outcome."
Prioritizing Your Well Being
Rather than being a check-the-box demand or source of discomfort, your annual appointment provides a special time for both you and your doctor to put your health front and center.
"Meeting regularly each year allows us to create a health baseline and understand our patients and maximize their wellness," SouthCoast Health's Dr. Robert Weeks explains. "It's an opportunity to connect with our patients when they're healthy and nothing's wrong — which means we can provide even better care when conditions change, or they become sick."
If you're due for your annual physical, or want to begin a yearly relationship with one of our caring physicians, visit us online to schedule an appointment, or call 912-691-3600. Our integrated care system ensures that every individual receives comfortable and quality attention at every stage of their health journey.
---
Whether you are looking for a primary care doctor or a pediatrician, or another medical specialist, SouthCoast Health has you covered with its wide range of world-class healthcare services, available throughout the Coastal Empire and Lowcountry. SouthCoast Health has 120 physicians and medical professionals in 18 locations in Savannah, Richmond Hill, Pooler, Rincon, Baxley, Hilton Head, Hinesville, and Statesboro. SouthCoast Health offers comprehensive medical services including: Family Medicine, Internal Medicine, Pediatrics, Allergy and Immunology, Cardiology, Endocrinology, Eye Care, Imaging, Infectious Diseases, Nephrology, Neurology, Physical Therapy, Podiatry, Sleep Medicine, Surgery, Clinical Trial Research Studies, Diabetic Self-Management Training Sessions, Dietetic Counseling, Laboratory Services, Massage Therapy, Optical Shop, Pharmacy, and Urgent Care.