Key Things to Know About Osteoporosis
Friday, May 20, 2022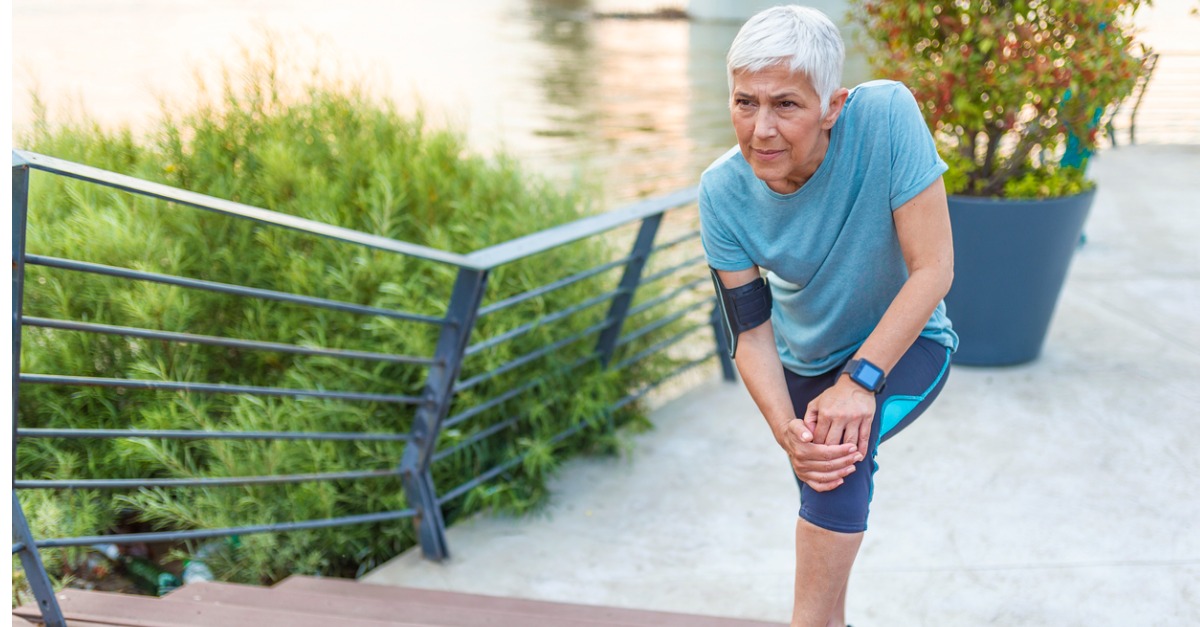 Osteoporosis is a very serious and life-changing disease, but those living with osteoporosis often experience little to no symptoms until they break a bone. That's why SouthCoast Health is ready to help you understand the causes and what you can do to prevent it.
What is Osteoporosis?
Osteoporosis is a disease that causes bones to become extremely fragile and brittle. The body's bone density decreases as the natural reabsorption of old bone tissue exceeds the body's ability to replace it with new bone. In some cases, bones become so brittle that a common sneeze can cause a fracture.
Causes
Osteoporosis often develops as you age. As we grow, our bodies are constantly creating new bone as old skeletal tissue naturally deteriorates. However, this process slows down over time, causing older individuals to lose more bone mass, therefore increasing the chance of osteoporosis.
Beyond your age, there are several other risk factors that could lead to osteoporosis, including:
Gender: Women usually have less bone mass than men, making them more likely to develop osteoporosis.
Body frame size: People with small body frames may have a higher risk of developing osteoporosis.
Family history: A family history of osteoporosis may contribute to a higher risk of developing the condition.
Race: Osteoporosis is more common in white and Asian women.
Diet: Starting from childhood, lack of vitamin C, vitamin D, and protein all contribute to bone loss.
Underlying medical conditions: Certain medical conditions come with a higher risk of developing osteoporosis.
Hormones: Osteoporosis is more common in people with low levels of estrogen or testosterone in their bodies.
Medications: Taking certain medications for a prolonged period of time may lead to higher rates of bone loss.
Lifestyle choices: Regular inactivity, smoking, and heavy consumption of alcohol all increase a person's risk of developing osteoporosis.
Osteoporosis Prevention
Preventing osteoporosis often starts with a few lifestyle changes such as increasing physical activity, eating a healthy diet with lean proteins and dairy, and increasing calcium and vitamin D intake. Women above the age of 50 and all people over the age of 70 need to consume at least 1,200 mg of calcium a day. Vitamin D prevents osteoporosis by encouraging the body to absorb the calcium that makes your bones stronger. However, since it can be hard to come by without sunlight, you can also find it in fortified foods, liver, and saltwater fish as fantastic alternatives.
Regular weight-bearing and resistance exercise also stimulates bone cells and strengthens muscle support. Try your best to get at least 15-30 minutes of any of the following activities three to four days a week:
Aerobics
Yoga
Dancing
Jogging/Running
Walking
Tennis
Certain lifestyle choices such as minimizing alcohol consumption, avoiding smoking, and drinking less soda may all play a factor in osteoporosis prevention. You should also consider a well-balanced nutritional lifestyle by adjusting your diet as you age, and maintaining a healthy weight.
Our professional providers at SouthCoast Health are well prepared to help you manage osteoporosis. We want to find out what's getting in the way of you living your life to the fullest, and we can help you develop a treatment plan. Schedule an appointment with us online or give us a call at 912-691-3600.
---
Whether you are looking for a primary care doctor or a pediatrician, or another medical specialist, SouthCoast Health has you covered with its wide range of world-class healthcare services, available throughout the Coastal Empire and Lowcountry. SouthCoast Health has 120 physicians and medical professionals in 18 locations in Savannah, Richmond Hill, Pooler, Rincon, Baxley, Hilton Head, Hinesville, and Statesboro. SouthCoast Health offers comprehensive medical services including: Family Medicine, Internal Medicine, Pediatrics, Allergy and Immunology, Cardiology, Endocrinology, Eye Care, Imaging, Infectious Diseases, Nephrology, Neurology, Physical Therapy, Podiatry, Sleep Medicine, Surgery, Clinical Trial Research Studies, Diabetic Self-Management Training Sessions, Dietetic Counseling, Laboratory Services, Massage Therapy, Optical Shop, Pharmacy, and Urgent Care.