Key Things to Know About Physical Therapy
Wednesday, July 13, 2022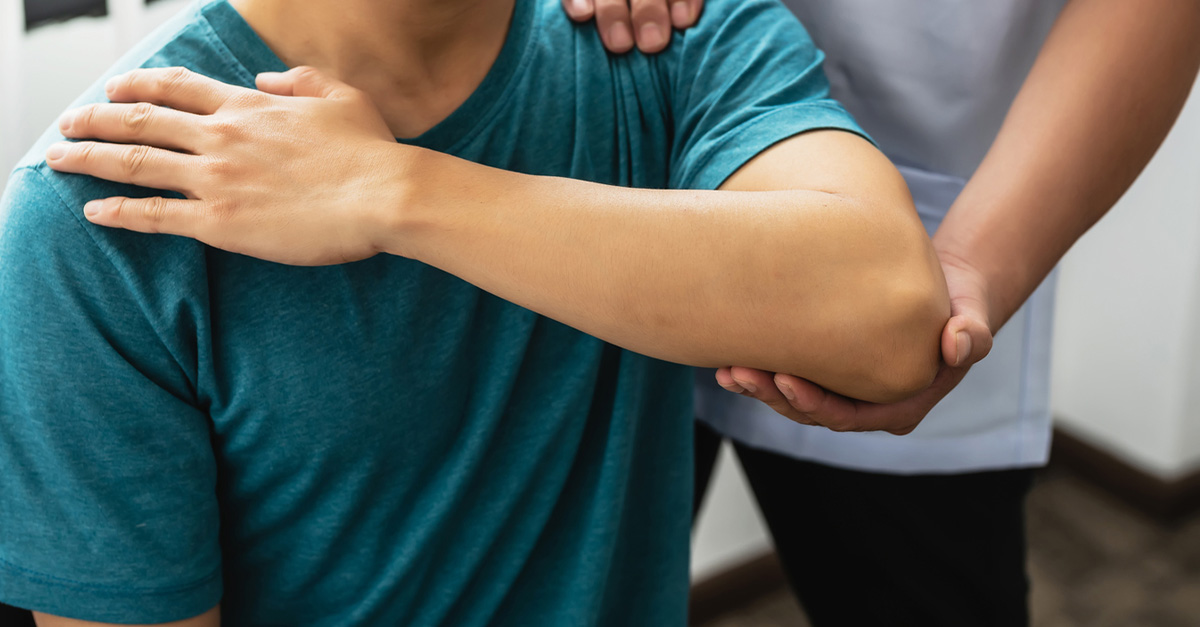 If you've sustained an injury or have a chronic condition that makes it difficult to perform everyday tasks, your doctor may recommend physical therapy. Anyone who's new to this form of medicine may be wondering what to expect. So here's a look at important things you need to know before your first appointment.
What Is Physical Therapy?
According to the American Physical Therapy Association, physical therapists are "movement experts who improve quality of life through prescribed exercise, hands-on care, and patient education." These licensed, trained professionals can assess and treat abnormal function caused by factors such as disability, recent surgery, injury, and illness.
Goals for physical therapy typically include:
Regaining strength
Restoring range of motion
Alleviating pain
Finding new ways to do certain tasks
Preventing future injury
Improving balance and gait
Return to normal function
These goals all support the overarching objective of improving quality of life and helping you return to fulfilling daily activities as quickly as possible.
Why Might You Need Physical Therapy?
Physical therapy is prescribed for patients experiencing a wide range of circumstances. Although it's often not the only form of treatment, it's an important element of comprehensive care that can help you optimize movement. It can be used as part of a treatment plan for an extensive range of medical conditions, but here are just a few types of conditions it may help treat:
Cardiopulmonary conditions, such as chronic obstructive pulmonary disease (COPD) and heart attack recovery
Musculoskeletal issues, such as rotator cuff tears or persistent back pain
Neurological conditions, such as stroke or multiple sclerosis
Sports injuries, including tennis elbow
Balance and gait dysfunction
Conditions affecting the hand, such as carpal tunnel syndrome
Pediatric conditions, such as cerebral palsy or muscular dystrophy
Skin conditions, such as burns
Pelvic floor dysfunction, including after childbirth
On top of alleviating a variety of conditions, physical therapists can provide services in multiple settings, including hospitals, outpatient offices, and rehabilitation centers.
What Are Some Common Types of Physical Therapy?
Oftentimes, physical therapy includes guided stretches or exercises. You may perform some of these during your sessions, and then be directed to perform others at home to maintain progress. In some cases, sessions may also include heat or cold therapy, massage, or ultrasound to alleviate pain or spasms.
Each type of physical therapy is tailored to the patient's specific needs. SouthCoast Health offers many physical therapy services, including:
Auto accident rehab
Core strengthening
Gait & balance training
Sport training
Joint mobilization
Pain relief modalities
Neurological rehab
Sports rehab
Spine rehab
Wheelchair assessments
Worker's rehab
Vestibular rehab
The duration of physical therapy programs can vary significantly, depending on your needs. For example, soft tissue injuries typically heal within six weeks, but ongoing care may be needed to prevent reinjury as you return to your normal activities. For chronic conditions, regular sessions of physical therapy may help control symptoms.
Regardless of your need for treatment, most sessions last 45–60 minutes and are typically held one or more times per week. As you make progress, appointments may become shorter or less frequent.
For personalized physical therapy services targeted to your recovery goals and ongoing wellness, turn to SouthCoast Health. Our providers are dedicated to enhancing your quality of life through tailored treatment plans and unwavering support. Schedule an appointment online or by calling (912) 691-4250.
---
Whether you are looking for a primary care doctor or a pediatrician, or another medical specialist, SouthCoast Health has you covered with its wide range of world-class healthcare services, available throughout the Coastal Empire and Lowcountry. SouthCoast Health has 120 physicians and medical professionals in 18 locations in Savannah, Richmond Hill, Pooler, Rincon, Baxley, Hilton Head, Hinesville, and Statesboro. SouthCoast Health offers comprehensive medical services including: Family Medicine, Internal Medicine, Pediatrics, Allergy and Immunology, Cardiology, Endocrinology, Eye Care, Imaging, Infectious Diseases, Nephrology, Neurology, Physical Therapy, Podiatry, Sleep Medicine, Surgery, Clinical Trial Research Studies, Diabetic Self-Management Training Sessions, Dietetic Counseling, Laboratory Services, Massage Therapy, Optical Shop, Pharmacy, and Urgent Care.