Fun Outdoor Activities To Do with Your Family During the Summer Months
Thursday, July 21, 2022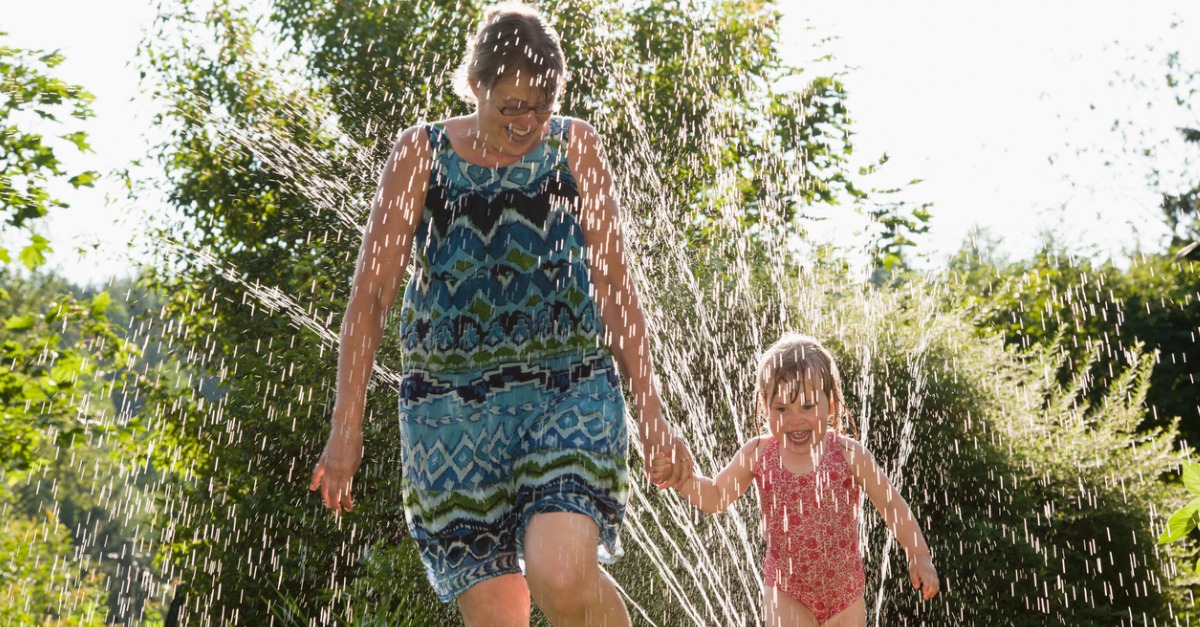 Being outdoors in extreme heat is not only uncomfortable, but also potentially dangerous to you and your family. The greatest risks arise when the temperature exceeds 90 degrees, though it's possible to experience heat illness in lower temperatures when coupled with factors such as dehydration, sun exposure, and overexertion. From sunburns to heat stroke (which is considered a medical emergency), the risks of overexertion in high temperatures should certainly be taken seriously.
But there are still ways for children and adults of all ages to enjoy summer weather safely. Being outdoors in moderate weather offers many health benefits, including reduced stress, better overall mental wellness, and a dose of "the sunshine vitamin" (vitamin D).
Here are a few ways you can enjoy the summer season while keeping your family safe.
Plan a Picnic
For a change of scenery, escape the dinner table and bring your meal outdoors during dusk to beat the midday heat. Find a nearby park with picnic benches, and pack handheld food that's easy to transport, such as wraps or sandwiches. Or, spread a picnic blanket out in your yard if you don't want to travel. A variety of natural bug repellents can also keep your picnic pest-free.
Go on a Scavenger Hunt
Get the kids outside for a backyard scavenger hunt. Depending on their ages, you can make the challenge as simple or complicated as you see fit. Younger children will enjoy a simple search-and-find game, while you might plan clues and make hiding spots more challenging for older kids.
Ride Bikes
Biking has numerous health benefits, from reducing stress to improving coordination, joint mobility, and cardiovascular fitness. If your local streets aren't ideal for family bike riding, find a local spot through TrailLink.com. You can also rent bikes for a trial run before purchasing them.
Take a Night Walk
Taking a walk is one of the simplest ways to enjoy the outdoors and benefit your health in a variety of ways, but it's not so fun when the sun is beating down. Wait until dusk to enjoy a stroll that's several degrees cooler. You might even find your neighborhood is much different as the sun goes down. Engage your children's minds and senses by asking them to point out what they see, hear, and smell, from croaking frogs to sizzling barbecues.
Try Sidewalk Art
The world is your canvas when you have sidewalk chalk. Have your little ones create their own murals on your driveway or sidewalk for a dose of simple and affordable outdoor fun. For younger children, consider drawing outlines and having them color in your work. If you have older kids, hold a challenge by giving them a theme, such as fairy tales or beaches, and encouraging them to get creative with their own unique masterpieces. Be sure everyone applies sunscreen regularly, and keep them cool by serving ice water and sugar-free popsicles.
Play with Water
You don't need a pool, lake, or ocean to have fun with water this summer. Sprinklers, buckets, and even a garden hose are great for cooling off. A variety of water activities also help with cognitive development. Take care of the environment while having a splash by swapping water balloons for sponges, cutting them into fun shapes. Unlike balloons, they're reusable and won't create litter in your backyard.
For a healthcare team dedicated to helping your family stay healthy year-round, turn to SouthCoast Health. With family medicine, pediatrics, and primary care services, our providers offer a wide range of options for patients of all ages. Schedule an appointment online or by calling (912) 691-3600.
---
Whether you are looking for a primary care doctor or a pediatrician, or another medical specialist, SouthCoast Health has you covered with its wide range of world-class healthcare services, available throughout the Coastal Empire and Lowcountry. SouthCoast Health has 120 physicians and medical professionals in 18 locations in Savannah, Richmond Hill, Pooler, Rincon, Baxley, Hilton Head, Hinesville, and Statesboro. SouthCoast Health offers comprehensive medical services including: Family Medicine, Internal Medicine, Pediatrics, Allergy and Immunology, Cardiology, Endocrinology, Eye Care, Imaging, Infectious Diseases, Nephrology, Neurology, Physical Therapy, Podiatry, Sleep Medicine, Surgery, Clinical Trial Research Studies, Diabetic Self-Management Training Sessions, Dietetic Counseling, Laboratory Services, Massage Therapy, Optical Shop, Pharmacy, and Urgent Care.