What Is Type 2 Diabetes? And How Do We Detect It?
Monday, November 14, 2022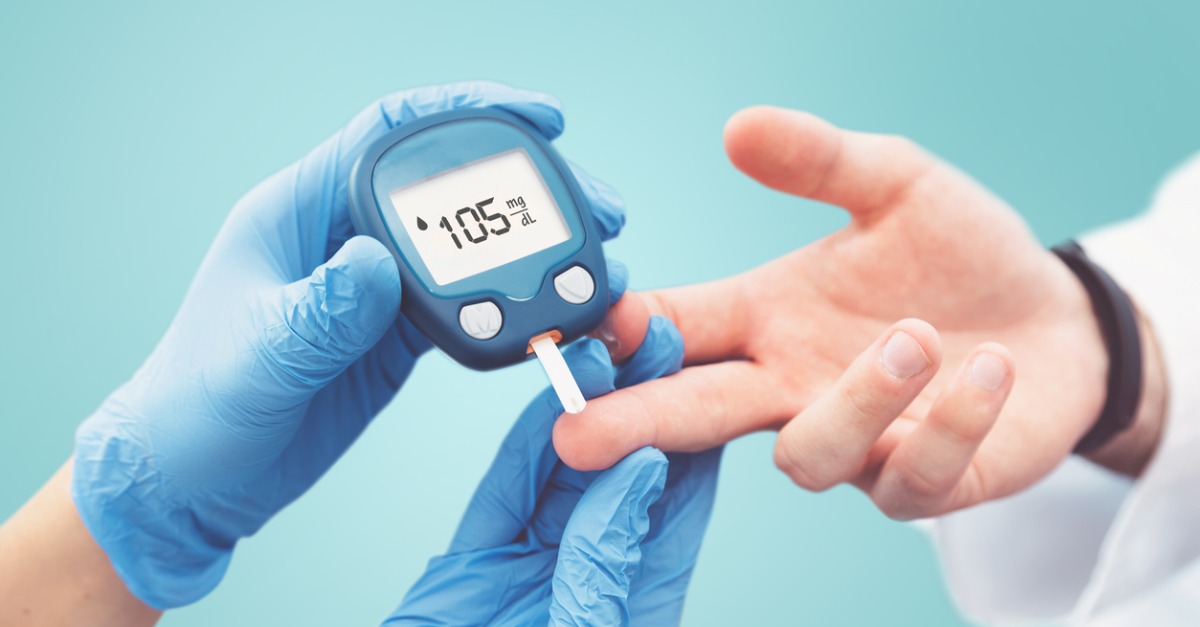 The symptoms of type 2 diabetes can develop slowly over time, and may be so mild that they often go undetected. For this reason, many experts recommend getting tested for diabetes by the age of 35, or even younger if certain risk factors are present. Here's a closer look at what type 2 diabetes entails and how our providers screen for it.
What Is Type 2 Diabetes?
According to the American Diabetes Association, type 2 is the most common form of diabetes. In this condition, there are two problems at play: first, cells become less responsive to insulin, a hormone that helps move sugar into the cells. The pancreas responds by producing even more insulin, but, as the condition progresses, insulin production can't keep up with insulin resistance. As a result, blood sugar (glucose) levels become elevated. Levels that are only slightly elevated may be diagnosed as prediabetes, a condition that can be managed to prevent diabetes. Higher levels lead to a diagnosis of diabetes.
While some people who have type 2 diabetes may be able to control their blood sugar levels through lifestyle changes alone, others will need to take medication or insulin. Left unaddressed, high blood sugar levels can cause damage to other areas of the body, including the nervous, immune, and circulatory systems.
How Is Type 2 Diabetes Detected?
Some people may develop early symptoms of diabetes, which can include:
Frequent urination
Increased thirst
Weight loss without trying
Increased appetite
Blurred vision
Numbness or tingling sensations in the hands or feet
Fatigue
Dry skin
An increase in infections
Should you develop any of these symptoms, your doctor may recommend testing for type 2 diabetes. But keep in mind that even these symptoms can be nonexistent or too mild to be noticed. Diabetes testing is therefore recommended for at-risk populations.
Regardless of why you're being screened, our doctors can use a variety of tests to diagnose diabetes. The method will depend on whether or not you have symptoms, and whether you are pregnant. Diabetes tests can measure glucose levels either in your blood or urine. Common blood tests include:
Fasting blood sugar test: In this test, you'll be required to fast the night before giving a blood sample. Normal fasting blood sugar levels are less than 100 mg/dL, while 100 to 125 indicates prediabetes. A reading of 126 or higher on two tests confirms diabetes.
Random blood sugar test: This blood sample is taken at a random time, regardless of when you last ate. If your blood sugar level is 200 milligrams per deciliter (mg/dL) or higher, you may have diabetes.
Glycated hemoglobin (A1C) test: This test assesses your average blood sugar levels over a period of two to three months. It measures the percentage of blood sugar that's attached to hemoglobin, a protein in your red blood cells. Higher blood sugar levels mean there's more hemoglobin with sugar attached. Any A1C below 5.7% is considered normal, while 5.7% to 6.4% indicates prediabetes. An A1C level of 6.5% or higher suggests diabetes.
Oral glucose tolerance test: This test checks fasting blood glucose levels before and two hours after you drink a sweet beverage. Diabetes is diagnosed when the glucose level is 200 mg/dL or higher two hours after consumption.
Glucose can also be measured through a urine test, but results cannot confirm a diagnosis. If glucose levels are higher in urine than they should be, a blood test may be prescribed.
For diabetes testing or management, turn to SouthCoast Health. Our providers specialize in preventive care and helping patients manage chronic conditions. Find out more online or call 912-691-3600 to schedule an appointment.
---
Whether you are looking for a primary care doctor or a pediatrician, or another medical specialist, SouthCoast Health has you covered with its wide range of world-class healthcare services, available throughout the Coastal Empire and Lowcountry. SouthCoast Health has 120 physicians and medical professionals in 18 locations in Savannah, Richmond Hill, Pooler, Rincon, Baxley, Hilton Head, Hinesville, and Statesboro. SouthCoast Health offers comprehensive medical services including: Family Medicine, Internal Medicine, Pediatrics, Allergy and Immunology, Cardiology, Endocrinology, Eye Care, Imaging, Infectious Diseases, Nephrology, Neurology, Physical Therapy, Podiatry, Sleep Medicine, Surgery, Clinical Trial Research Studies, Diabetic Self-Management Training Sessions, Dietetic Counseling, Laboratory Services, Massage Therapy, Optical Shop, Pharmacy, and Urgent Care.