The HPV Vaccine: Fact Versus Fiction
Wednesday, January 18, 2023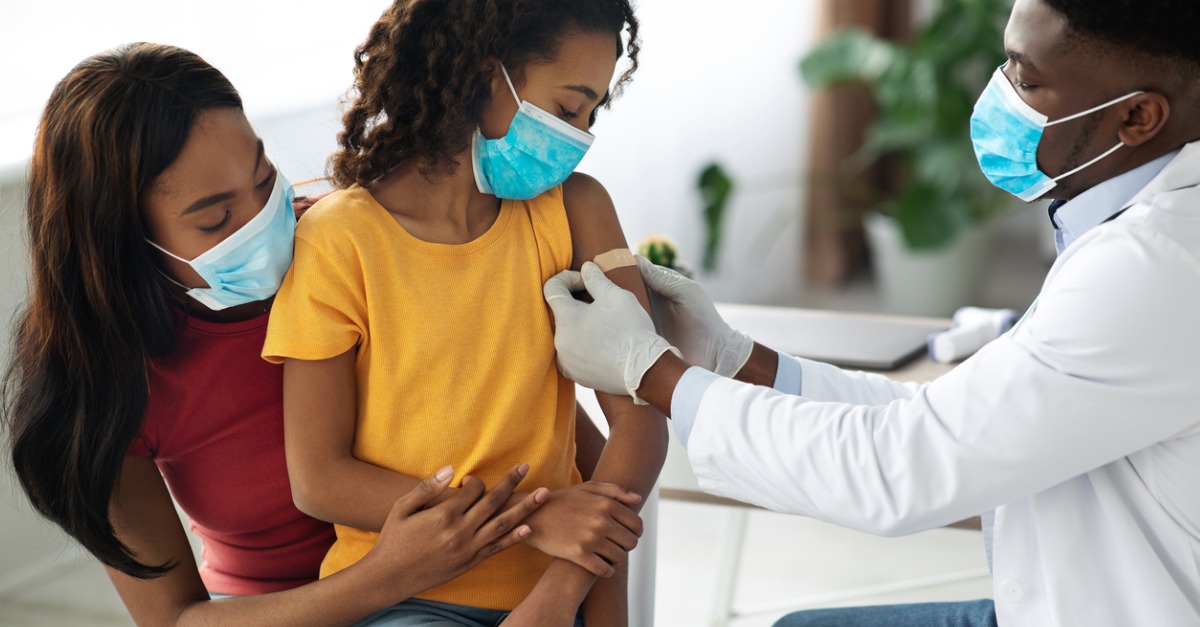 It's a tricky disease to spell or even say: human papillomavirus (HPV). As a sexually transmitted infection (STI), it may also come along with some stigma and taboo. And unlike the flu, COVID, or measles, HPV might not be among your top list of required vaccines.
To provide some clarity amidst the potential confusion about HPV, here's a breakdown of fact and fiction about the condition and how to prevent it.
Basic Facts About HPV
Human papillomavirus (HPV) is the most common STI. In 2018, it affected 43 million Americans, including young adults, and individuals who have only had sex with one person.
Often HPV presents zero symptoms. Frequently, it even goes away after a year or two without detection or treatment. Both of these facts combined can contribute to the fiction that HPV is a relatively harmless STI.
The truth, however, is that nearly all cases of cervical cancer — as well as other cancers including those of the vulva, vagina, penis, and anus — are caused by HPV.
Fortunately, the truth is that HPV is also highly preventable.
Truths About the HPV Vaccine
Similar to vaccines for many other viruses, the vaccine for HPV renders the virus ineffective by training the immune system to produce antibodies that bind to it as soon as it enters your body.
And vaccines for HPV have had remarkably high efficacy. When given to women who have yet to be exposed to the virus, vaccination has been 99% successful. Further research also shows that up to 90% of all cancers caused by HPV could be prevented with vaccination.
If you've heard rumors that the vaccine is too new to be trusted, set those fears aside as fiction. Though scientific findings about the connection between the HPV vaccine and cervical cancer were not presented to the medical community until 1991, and it then took another several years of design and testing before the first vaccine (Gardasil) was approved, since then, two other vaccinations have also been widely adopted. And as of October 2019, 100 countries worldwide actively recommend the HPV vaccine as part of a routine health schedule.
Who Should be HPV Vaccinated, and When
It's also fiction to believe you have to be sexually active (or even contemplating having sex) to benefit from HPV vaccination. Anyone between the ages of 9 to 45 can receive the HPV vaccine to protect against the cancer-causing virus. Though this may seem an uncomfortable topic for protective parents or guardians, including HPV vaccination as part of a 10-12 year-old's regular health check-up can ensure they're fully safeguarded well before they become sexually active.
Those who have already started having sex can also still benefit. "If you haven't yet contracted the virus," assures SouthCoast Health pediatrician, Dr. Blaine Crosland, "it's never too late to shield against it."
When it comes to timing of vaccination, there are some truths to consider. For example, different individuals may need as many as three doses for full protection, depending on age and stage of life when the first vaccine is received. Stay in close conversation with your doctor about these factors, including prior health risks, to define the vaccination schedule that works best for you.
At SouthCoast Health, our expert team cares about your entire well being, including your sexual health and protection against disease. Our network of award-winning providers is available for online searching, and you can schedule an appointment by calling 912.691.3600.
---
Whether you are looking for a primary care doctor or a pediatrician, or another medical specialist, SouthCoast Health has you covered with its wide range of world-class healthcare services, available throughout the Coastal Empire and Lowcountry. SouthCoast Health has 120 physicians and medical professionals in 18 locations in Savannah, Richmond Hill, Pooler, Rincon, Baxley, Hilton Head, Hinesville, and Statesboro. SouthCoast Health offers comprehensive medical services including: Family Medicine, Internal Medicine, Pediatrics, Allergy and Immunology, Cardiology, Endocrinology, Eye Care, Imaging, Infectious Diseases, Nephrology, Neurology, Physical Therapy, Podiatry, Sleep Medicine, Surgery, Clinical Trial Research Studies, Diabetic Self-Management Training Sessions, Dietetic Counseling, Laboratory Services, Massage Therapy, Optical Shop, Pharmacy, and Urgent Care.